The Scottish Conservatives have called for a parliamentary inquiry focusing on the ongoing investigation into the SNP's finances.
The party's chief whip Alexander Burnett has written to the Presiding Officer to push for the probe, asking the parliamentary bureau – the cross-party group which decides on Holyrood business – to establish a committee that will examine the facts of the case.
As part of the probe, Nicola Sturgeon's husband – and former SNP chief executive – Peter Murrell along with then SNP treasurer Colin Beattie were arrested before being released without charge, pending further investigation.
Mr Burnett said the committee which probed the handling of harassment complaints against Alex Salmond was set up in the midst of a police investigation, though it was not able to start its work until after the trial which saw the former first minister cleared.
In his letter, Mr Burnett said: "As you will be aware, over the past few weeks two senior Scottish National Party officials have been arrested, causing significant alarm to the public and the Parliament.
"This investigation has been ongoing for nearly two years now and there are many elements of the investigation where both the public and the media have expressed interest, and as a Parliament we have a duty to uncover the truth about this investigation."
In a statement, Mr Burnett added: "Given that we are now almost two years on from the police investigation into the SNP's murky financial situation being opened, the time is right for a robust parliamentary inquiry to be set up.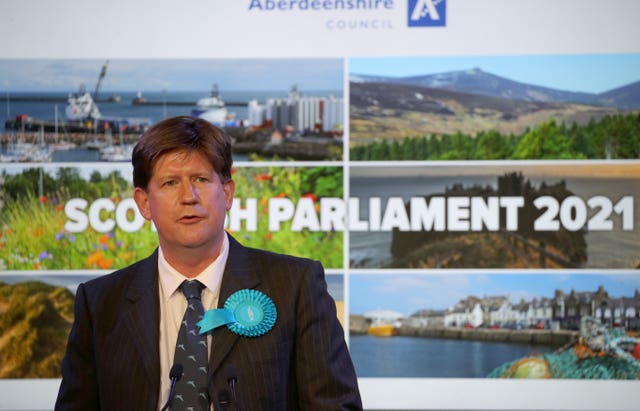 "I urge fellow MSPs alongside me on the Parliament's business bureau to back my calls for this new committee to give the public confidence that the whole truth around this increasingly murky affair involving Scotland's ruling party will be laid bare once and for all."
The call comes as the Crown Office has come under scrutiny over the timing of the search warrant executed on the home of Ms Sturgeon and Mr Murrell.
According to a freedom of information request by the Tories, a request for a search warrant was sent to the Crown Office on March 20 – in the midst of the SNP leadership election – but was not green-lit and sent to a sheriff until April 3, the week after the contest concluded.
Both the Crown and First Minister Humza Yousaf – the eventual winner of the race to replace Ms Sturgeon – have stressed that prosecutors act free from political interference.