The wife of Julian Assange has described the UK TV premiere of a film about the campaign to free the WikiLeaks founder as a "hugely significant" moment.
Ithaka, which tells the story of the efforts by Stella Assange and his father John Shipton to prevent Assange's extradition to the United States, will be shown on ITV on Sunday evening.
Assange has been held in Belmarsh Prison in London for more than four years as he fights being sent to the US, where he fears spending the rest of his life in prison for charges of espionage.
The documentary has been shown in meetings across the world, and on TV in countries including Australia, but it is being aired on UK television for the first time.
"It is hugely significant that the film will be shown on terrestrial TV in the UK and I think it's a sign of the growing concern for the continued imprisonment of Julian," she said.
"I am confident it will bring new audiences to Julian's plight and understanding of our campaign to free him. This is a political case so it's crucial that people understand what is happening to prevent Julian being freed.
"The film is an intimate, behind-the-scenes documentary about the ups and downs of the struggle."
In the film, Stella describes the fear she felt when she realised the US had a surveillance team outside the Ecuadorian embassy in London, where her husband stayed for seven years having applied for asylum.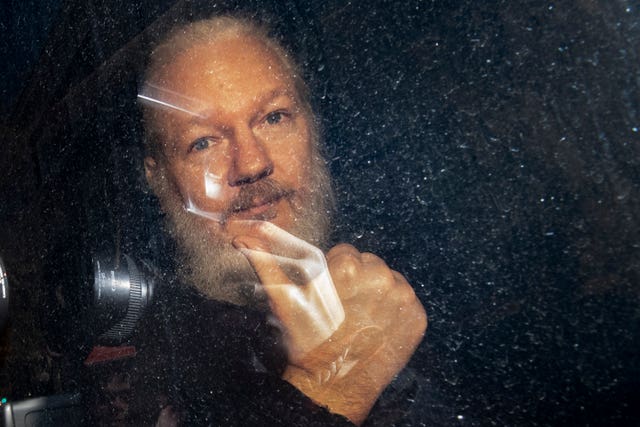 "What we found out [was] that there were plans to kill Julian, by poisoning him, and abducting him from the embassy. They grew increasingly aggressive. It got so bad that… I was afraid about walking home at night because I thought, you know, I could just be beaten up and assaulted or even killed, just as a message to Julian."
John Shipton says his main concern remains for his son's health, adding: "The truth is, things can only get worse for Julian. It cannot get better. The time has gone. It's all gone away. He's 49. It's all gone. And the same for me. It's all… it's used up.
"Me more so than him, but his situation is powerless, powerless because it might take his sanity as well."
– Ithaka: The Fight to Free Assange will be shown on Sunday May 21 at 10.20pm.