A Ukrainian MP said Kyiv residents are "very angry" following the ninth attack on the capital this month in a noticeable escalation after a quieter period.
In the early hours of Thursday, Ukraine shot down 29 out of 30 cruise missiles amid an escalation of attacks on the country, according to Ukrainian officials.
Speaking in Kyiv, Ukrainian MP Inna Sovsun told the PA news agency: "I think people are very angry. This is the major feeling. Everybody is angry.
"Everybody is sleep deprived very much, including myself today, because it's not like you can easily go back to sleep when this happens and just pretend that nothing happened."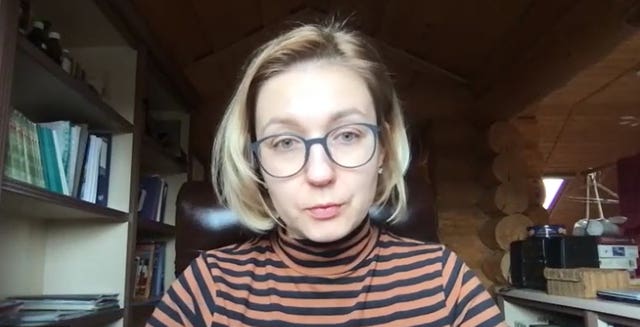 "A couple of hours after that, I got a message from my neighbour and she sent me the picture of the fragment of the missile, which landed on our building, which is goddamn scary," she said.
Ms Sovsun believes the escalation of attacks by Russia is an attempt to "undermine our spirit" and hit warehouses possibly storing ammunition to weaken Ukraine's ability to defend itself.
Russia fails "dramatically" to dampen Ukrainians' determination, Ms Sovsun said, "because after every single attack, people are getting more angry and less willing to negotiate, if there was anyone willing to do that".
The MP believes Russia is "trying to find and to hit the warehouses with weapons ammunition, which we have received for the counter offensive".
Ms Sovsun said the country is "extremely grateful" to the UK for No 10's announcement that Britain will send hundreds of air defence missiles and additional unmanned aerial systems to Ukraine, saying the UK has been "a great friend" to Ukraine.
She said: "I remember when there was a change of leadership, there was speculation that maybe the new leadership will not be as supportive, will not be providing so much help, but I always believe that this UK position about this war is based on an understanding of the UK interests.
"We really wish that the rest of the world were as proactive as the UK is in helping Ukraine to protect ourselves."
The recent escalation of attacks shows Russia is "concerned about a counter-offensive", Ms Sovsun said, adding: "They're definitely not happy about their so-called winter counter-offensive not being successful.
"They were talking about their counteroffensive for so long but they still do not have the full control of Bakhmut city, which they have been trying to claim for three months now."
Ms Sovsun believes "questions are being raised in the Russian army but also among Russian people" about how much the army can achieve.
"I think that that is why they are trying to target civilian infrastructure and cities, and then try to scare people, because they believe that they cannot do much on the frontline," she said.
The MP said the country's residents have to "continue to live our lives", adding: "I am absolutely sure that we will win."