The British and Irish governments must play an active role in helping to restore the Stormont Assembly, Sinn Fein MP John Finucane has said.
Mr Finucane was speaking after Sinn Fein made large gains in the Northern Ireland local government elections to emerge as the largest party.
But DUP MLA Jonathan Buckley said voters had endorsed his party's position of keeping the powersharing institutions down until concerns about the Northern Ireland Protocol are addressed.
Following a lengthy count process across 11 council areas, Sinn Fein emerged with 144 seats, an increase of 39 from the last council election in 2019.
The DUP has reinforced its position as the dominant force in unionism by winning 122 seats, the same number as in 2019.
The cross-community Alliance Party increased its representation on councils by winning 67 seats, an increase of 14.
But it was a disappointing election for the Ulster Unionists and the SDLP, with both parties suffering significant losses.
Sinn Fein secured 30.9% of first preference votes, ahead of the DUP on 23.3%, 13.3% for Alliance, 10.9% for the Ulster Unionists and 8.7% for the SDLP.
The elections took place against the backdrop of the Stormont stalemate, with the powersharing institutions not operating as part of a DUP protest against post-Brexit trading arrangements.
Representatives from the five main parties debated the results during an appearance on the BBC's Sunday Politics programme.
Mr Finucane said voters delivered a message that they wanted to see hard-working councillors, but also that they wanted to see a return to powersharing at Stormont.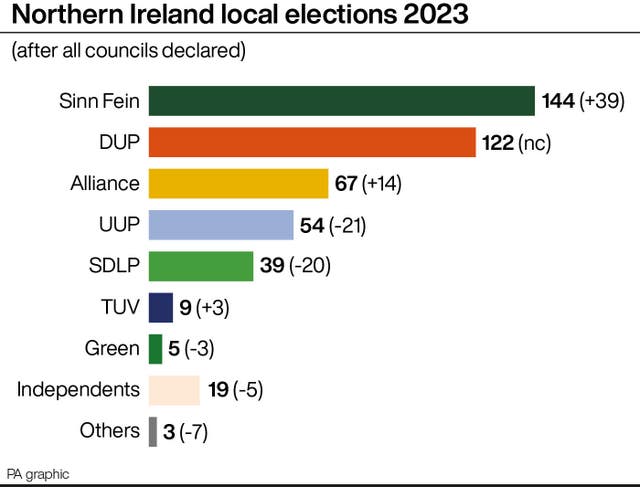 "The voice is getting louder, the British and Irish governments need to pay attention to that voice and they need now to take action to prioritise the restoration of our Assembly."
He added: "The British and Irish governments need to realise they are guarantors of an agreement and they need to play an active role in getting the Assembly back up without delay because the people that we are here to represent do not have the luxury of time."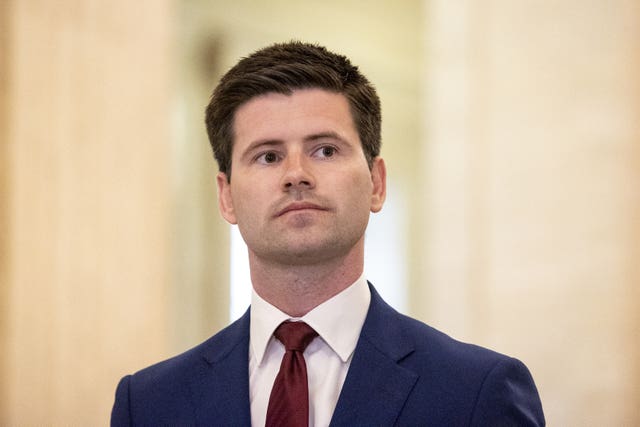 He said: "We see a bullying attitude from the Secretary of State, a gang-up from other political parties and a media narrative which laid all blame at the DUP's door.
"Evidently, the voters have come out and backed the DUP and backed them strongly."
He added that his party wanted to see a return of Stormont, but it needed to be on a "sustainable" basis.
He said: "It was the number one issue on our campaign manifesto, to restore devolution on a sustainable and long term basis and that requires nationalist and unionist consent, because it serves nobody's interests if we have stop-start devolution on a short-term basis.
"We have stood up to the bullying and bad deals, we have put ourselves forward to get a fair and balanced outcome that can restore devolution on a long-term and sustainable basis. As long as it takes, it's about getting it right."
Mr Buckley said the nationalist vote was coalescing around Sinn Fein and added that unionist voters wanted to see their parties working together to maximise results.
He said: "Almost 75% of people who cast their first preference votes voted for parties who want to get back to work and I think it is time the DUP reflect on that, listen to what the public are telling them and move on.
"What people want is the Assembly restored and delivering for them, that needs to happen on Monday morning."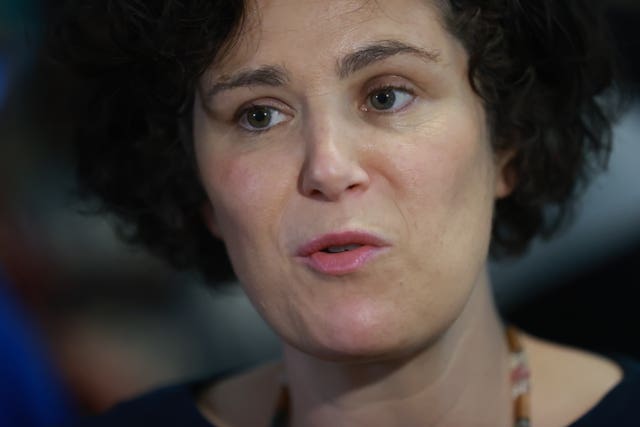 She said: "There isn't any politics around at the moment in the absence of an Assembly, we are not talking about changing people's lives, about bread and butter issues, and we believe that when governance and outcomes return to politics that that context will better favour the SDLP.
"We are turning around years, possibly decades of failure to modernise and that requires all hands on deck. A different leader couldn't have got the DUP back into government, a different leader couldn't have really matched the financial resources of other parties."
She added: "We know what needs to happen. The DUP need to take their courage, they need to lead and to give the people of Northern Ireland what they want and that is governance."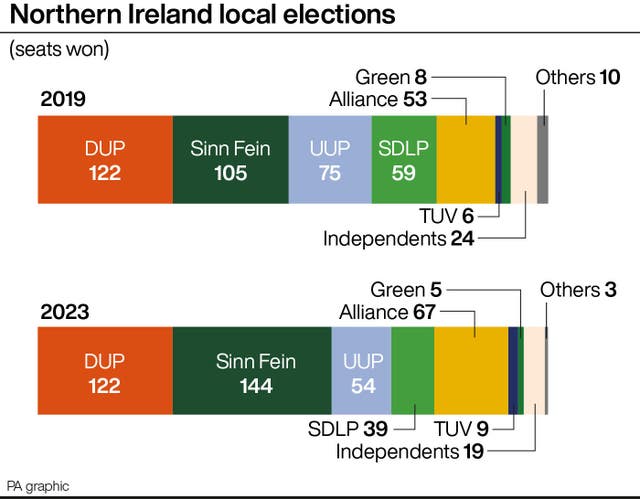 He said: "The two key statistics of this election were when you compare 2019 unionism had 44% of the vote, that has now dropped to 39% and nationalism is on a par with unionism and I think we need to reflect on that, we need unionism as a whole to think how it grows its offering.
"There is definitely a pro-union majority still in Northern Ireland, the challenge is it is not coming out for political unionism."