Junior doctors in Scotland have been offered a 14.5% pay rise over two years in an attempt to curb strike action.
It comes after junior doctors north of the border voted for a 72-hour walkout in what would be their first national strike over pay.
The Scottish Government said the offer represents a £61.3 million investment in junior doctor pay, following negotiations with the British Medical Association Scotland (BMA).
If accepted, it will be delivered by a 6.5% pay increase in 2023/24, as well as an additional 3% towards an already agreed 4.5% uplift in 2022/23.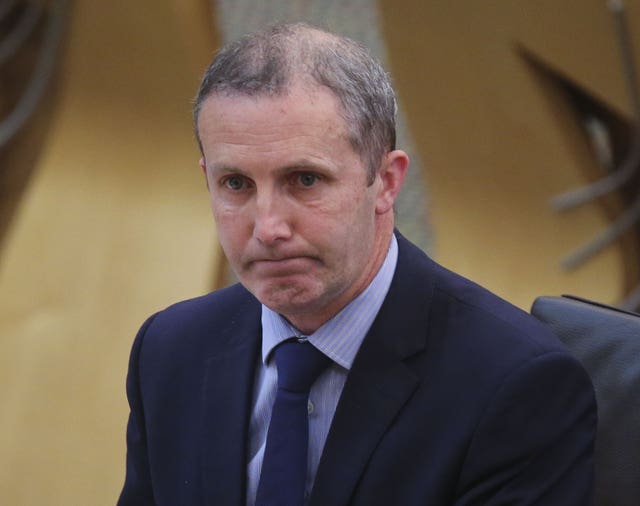 Health Secretary Michael Matheson said the offer is the largest in the last 20 years and the best offer for junior medics across the UK.
Junior doctors in Scotland backed strike action by 97% amid calls for a pay increase of 23.5% on top of inflation.
However, the Scottish Government repeatedly said the offer was unaffordable and the medics will now vote on whether to accept the updated offer.
"Recognising the incredible work that junior doctors do, we have offered a fair and progressive rise which will mean a pay increase of 14.5% over two years – the best offer on the table in the UK.
"We have taken their concerns regarding pay, and the need to modernise pay bargaining more broadly, extremely seriously.
"It's now up to junior doctors to reflect on this final offer, and I hope they will accept."
Scottish Junior Doctor committee chairman Dr Chris Smith said the negotiations were done in "good faith" and the offer will be put to union members.
However, he said: "To be clear this is not a deal we have agreed, and we have not accepted any offer.
"However, the offer that has been made is without doubt an improvement on the 4.5% awarded last year, and the improved offer for 2022/23 would represent a slowdown in doctors' pay erosion which has accelerated up to this point after 15 years of real-terms decline."
Mr Smith added that the offer "reflects the best that the Scottish Government will offer after this series of negotiations".
He said: "This is why it is essential our members decide our next steps."
If the offer is rejected, "several different options" would be back on the table, he said, including strike action.
He also welcomed the commitment to establish a junior doctor pay bargaining review taskforce which will have a remit to deliver a new system that prevents pay erosion.
Junior doctors south of the border recently walked out over pay.