A St John Ambulance volunteer who was told as a child that he would not walk has "[proved] to others that having a disability doesn't mean you can't do things", after he walked 10km to complete his gold Duke of Edinburgh Award.
Tom Tanner, 20, from Shawbury, Shropshire, who dreamed of being an RAF pilot, trekked during last year's summer heatwave using crutches and an all-terrain wheelchair to undertake his outdoor expedition in the Forest of Dean, Gloucestershire.
Mr Tanner was born with a foot and leg disability and has no nerve supply below his knee.
He has since undergone several surgeries, including spinal surgery to reconstruct his ankle, and now uses a splint to help him walk.
Though his disability ended his dream of joining the RAF, Mr Tanner said being a St John Ambulance volunteer "helped me to realise that I can do things".
He said: "I have a physical disability and haven't been able to follow my dream of joining the RAF, being a pilot, but being in St John has helped me to realise that I can do things," he said.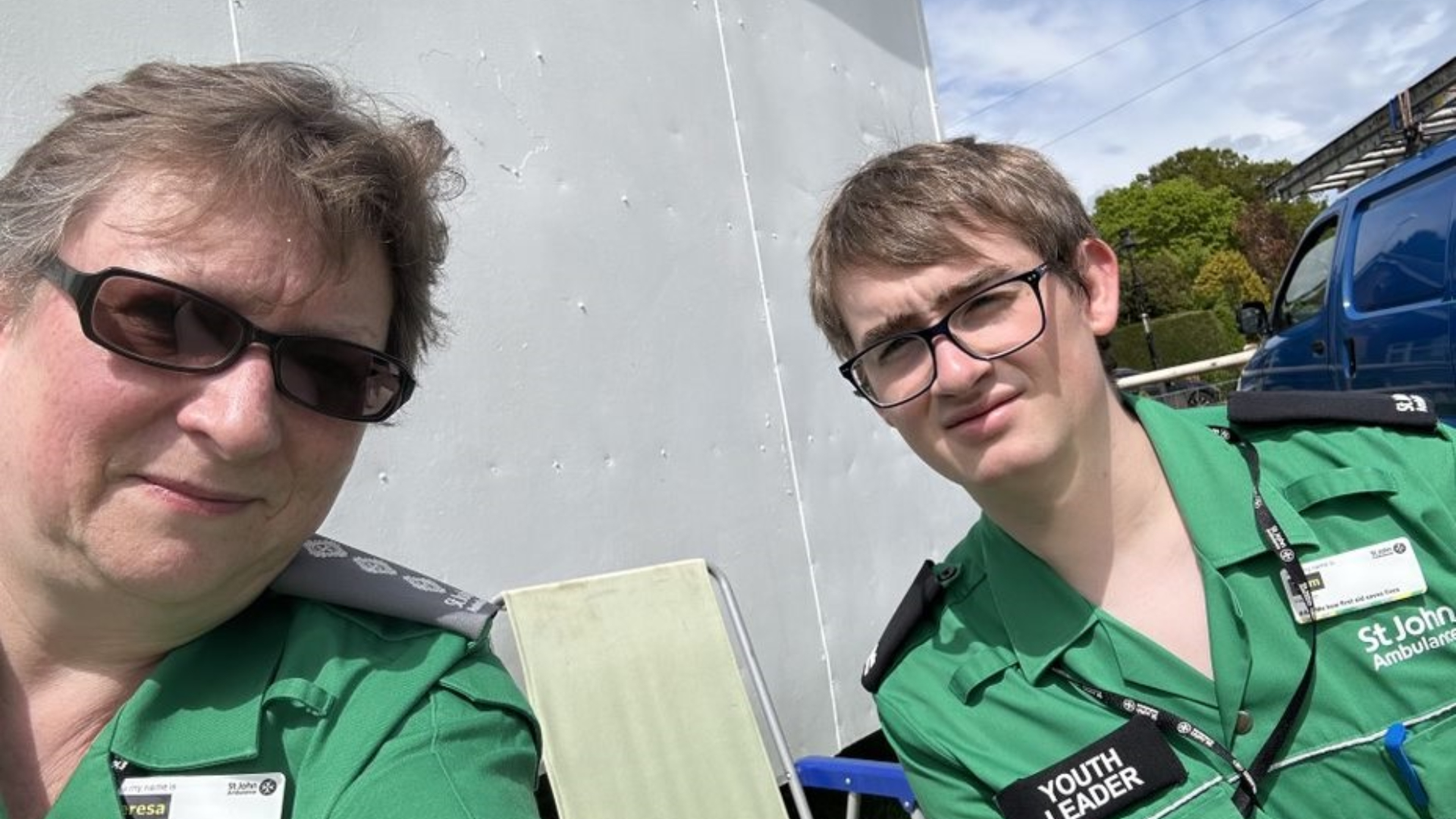 "I overcame the challenges of walking distances – I used my crutches and also had the use of an all-terrain wheelchair for the longer distances.
"I want to prove to others that having a disability doesn't mean you can't do things. You can."
Mr Tanner, a healthcare assistant at The Princess Royal Hospital in Telford, Shropshire, said there were many "up and down moments", particularly as he and his group were lost for more than two hours after getting stuck on a map-reading exercise.
"My key learning from the expedition is everyone is different, but we can all achieve if we focus on the challenge," he said.
"You just try your best, that's all you can do. If you want to achieve you will."
"We've sat many times at a hospital bed, when none of the surgeries have really worked, and Tom has never complained, he always has a go," Ms Tanner, who is a nurse at the same hospital at which Mr Tanner works, said.
"His dream of being a pilot was not achieved because of his leg and he wanted to play football as a young lad and found a way as goalkeeper – he has never let his disability stop him."
Mr Tanner, a youth leader at St John Ambulance, said: "I thoroughly enjoy working with St John badgers and cadets and my dream is to be a children's nurse. I have also just become the unit DofE leader."
National DofE manager at St John Ambulance, Richard Salter, who sought a reduced mobility expedition to allow Mr Tanner to take part, and found funding from a DofE grant, said Mr Tanner is "an inspiration".
"I am delighted Tom was able to achieve his gold DofE Award and his attainment is truly an inspiration," said Mr Salter.
"In St John, we do everything we can to ensure everyone can access the benefits of completing a DofE award, and that it can be accessible to all.
"I hope young people who feel they are not able to complete their gold DofE Award will read about Tom's achievement and think again."