The Government will fund half of the cost of its flagship tutoring programme next year following concerns from school leaders that they would struggle to deliver the scheme amid budget pressures.
The Department for Education (DfE) originally planned to fund a quarter of the cost of the National Tutoring Programme (NTP) in the 2023/24 school year.
But the Government has now said it will double that commitment, offering 50% of the costs next year, following feedback from schools.
It comes after headteachers warned many schools would be forced to cut the programme, which aims to help pupils catch up on learning missed due to Covid-19, if the subsidy rate was reduced dramatically.
The DfE subsidised 75% of the costs that schools incurred for delivering the programme in 2021/22, and this reduced to 60% this academic year.
"Over three million courses have been started as a result and we remain committed to supporting schools to embed tutoring long-term because we know the positive impact it can have on pupils.
"That's why I am pleased that next year we will be able to match schools' funding contributions, whilst also supporting them more widely through a £2 billion boost in school funding."
Under the NTP scheme, funding is provided directly to schools so they can source their own tutors either externally or through their own staff as part of the school-led tutoring route.
Schools can also use subsidised funding to access tuition from an approved list of organisations, known as tuition partners, or they can use it to hire full-time, in-house academic mentors.
Paul Whiteman, general secretary of school leaders' union NAHT, said: "School leaders have been clear that dramatically reducing the tutoring subsidy next year would have been disastrous for the programme.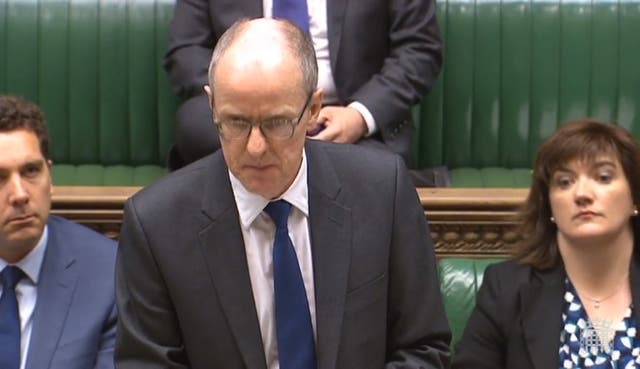 "It is therefore good news that the subsidy will be maintained at a higher rate than originally planned for 2023-24.
"However, it is important to point out that due to the current financial pressures schools are facing, many will still find it extremely difficult to fund the remaining 50% that is required from them, particularly given that the amount of funding schools will receive overall for tutoring will not change."
Julie McCulloch, director of policy at the Association of School and College Leaders, said: "We welcome the fact that the Government subsidy for the NTP is not going to be reduced next year by as much as was initially planned.
"As school leaders have repeatedly warned, this would likely have forced many schools to cut or entirely abandon NTP provision.
"The fact remains, though, that schools which struggled to afford 40% of the cost of tutoring this year aren't going to find it any easier to afford 50% next year."