The deaths of two teenagers in a road accident minutes after they had been involved in a pursuit with police sparked rioting in the Ely area of Cardiff.
Kyrees Sullivan, 16, and Harvey Evans, 15, died in the incident on Monday evening while riding an electric bike.
Here is a timeline of events:
– May 22
– 17:59.40: CCTV footage shows the electric bike being ridden along Frank Road in Ely and travelling towards a marked police van. The bike then turns around.
– 18:00.52: Further CCTV taken from a camera on a property in Frank Road and shared on social media shows the bike being followed by the police van. The vehicle's blue lights or sirens were not illuminated.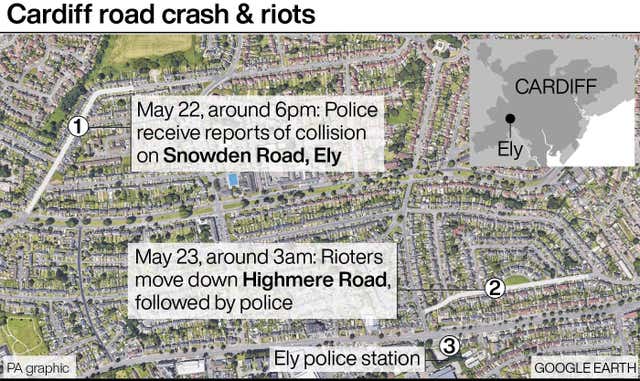 – 18:02.31: The van turns on to Grand Avenue.
– Between 18:02.17 and 18:02.41: The fatal road traffic collision occurs in Snowden Road. At the time of the collision the police van is in Grand Avenue – half a mile away from the crash scene.
– 18:06.59: The police van is on Cowbridge Road West when it receives information about a road traffic collision. Officers turn on the blue lights and head to Snowden Road.
– By 9pm: South Wales Police make a public appeal asking people to avoid the Ely area and to avoid speculation.
– 11.13pm: Police post on social media they "responded to this collision, which had already occurred when officers arrived".
– May 23:
– Midnight: Belinda Sullivan, the mother of Kyrees, posts on Facebook, appealing for calm and saying her son's body was still on the side of the road.
– 2.40am: The teenagers' bodies are removed from the scene of the collision.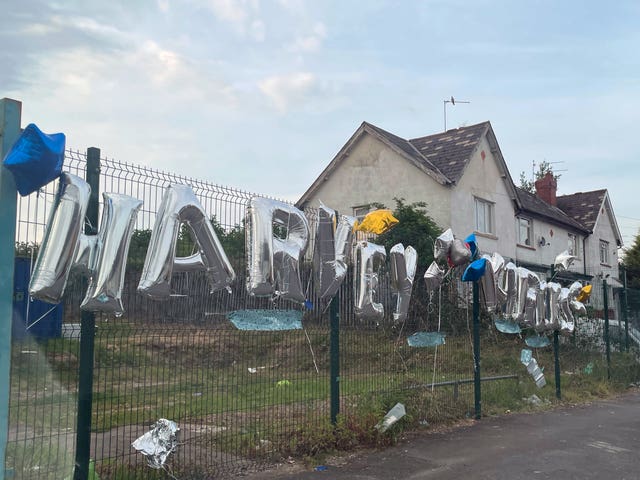 – Morning: Alun Michael, the police and crime commissioner for South Wales, gives media interviews and denies there had been a "police chase".
– 5pm: At a press conference the police admit they were following the boys down Frank Road minutes before the crash after CCTV footage of the pursuit was published by media outlets.