Royal Naval personnel who played a key role in Queen Elizabeth II's funeral procession are to be honoured by the King with a special parade and medal presentation at Windsor Castle.
The monarch will personally present around 150 servicemen and women with their Royal Victorian Order honours in an outdoor ceremony on Tuesday in recognition of the duties they carried out in tribute to his late mother last September.
Recipients include more than 100 of the Naval Ratings who pulled the Queen's coffin in the procession on a 123-year-old gun carriage using ropes – a tradition dating back to the funeral of Queen Victoria.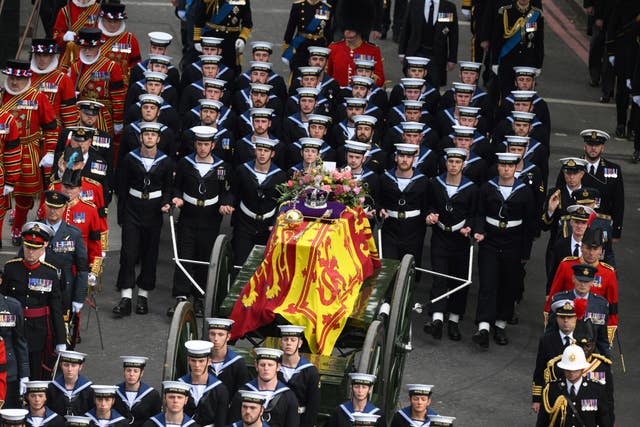 The Royal Naval personnel were appointed to the Royal Victorian Order by Charles in March as part of the Demise Honours list, which is traditionally published following the death of a monarch to recognise those who have provided personal service to the late sovereign.
Joined by a military band, they will parade into the castle's quadrangle via the George IV Gate, and onto the quadrangle grass, with the King taking a royal salute on a dais.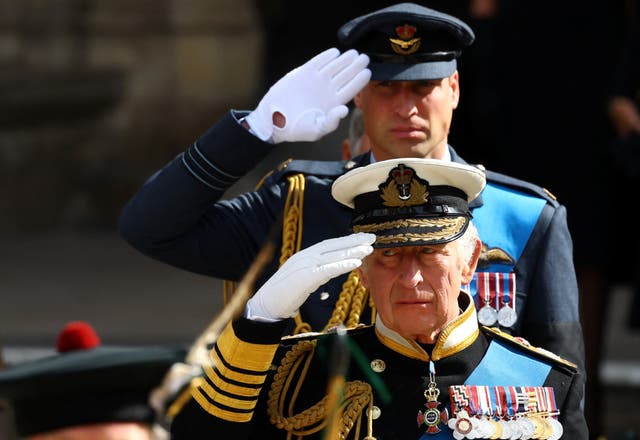 The late Queen's funeral on September 19 and preceding lying-in-state cost the UK Government an estimated £161.7 million, figures have shown.
The largest cost was reported by the Home Office at £73.7 million, followed by the Department for Culture, Media and Sport (DCMS) at £57.4 million, while Ministry of Defence costs came to £2.9 million.
Royal Victorian Order honours are in the King's personal gift, bestowed independently of Downing Street, and are awarded for service to the royal family.