The outgoing chief constable of Police Scotland has admitted the force "is institutionally racist and discriminatory".
Addressing a meeting of the Scottish Police Authority (SPA) on Thursday, Sir Iain Livingstone said acknowledging the issue exists is "essential" to a commitment to champion equality and become "an anti-racist service".
He stressed the admission "absolutely does not mean" all officers and staff are racist, sexist or homophobic, and he praised the "incredible" work they do each day to keep people and communities safe.
Sir Iain went on to warn there is "no place" in Police Scotland for people who do harbour prejudices, and that the behaviour of colleagues who have been found to hold such views is "utterly condemned".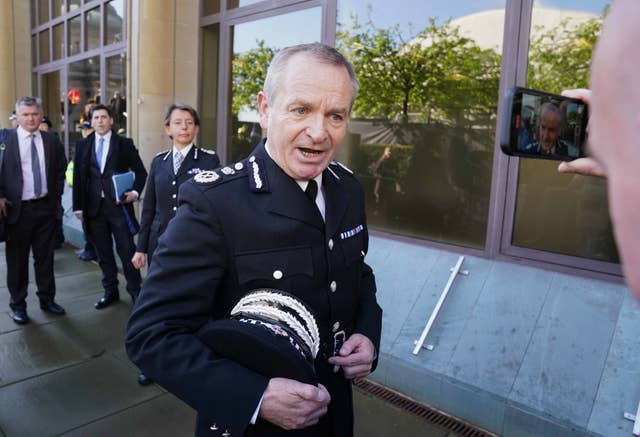 Sir Iain said: "It is right for me, the right thing for me to do as chief constable, to clearly state that institutional racism, sexism, misogyny and discrimination exist.
"Police Scotland is institutionally racist and discriminatory.
"Publicly acknowledging these institutional issues exist is essential to our absolute commitment to championing equality and becoming an anti-racist service. It is also critical to our determination to lead wider change in society.
"Prejudice and bad behaviour within policing, as highlighted by court and conduct cases, various independent reviews and by listening to our own officers and staff over recent years, is rightly of great concern and is utterly condemned.
"There is no place in Police Scotland for those who reject our values and standards."
The admission comes days after it was announced that thousands more Police Scotland officers would be enlisted to stamp out offensive "banter" and so-called "canteen culture" as part of a mandatory programme entitled Policing Together.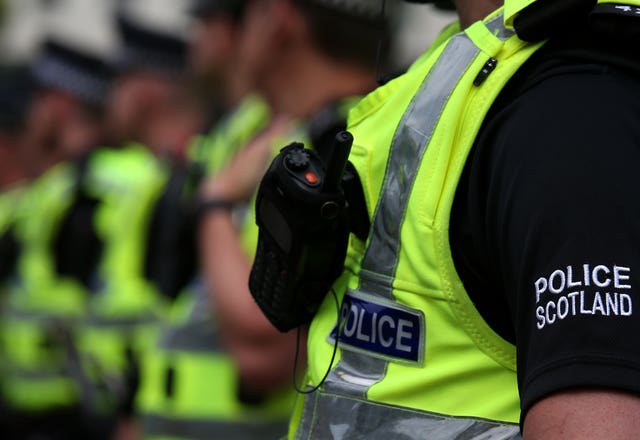 Women who have worked in the police have spoken out about their experiences, and former armed response officer Rhona Malone last year won almost £1 million in compensation from the force after an employment tribunal ruled she had been victimised while raising sexism concerns.
Sir Iain, who told the SPA his last working day at Police Scotland will be August 10, put the "onus" on the force to rid itself of institutional racism.
He said: "A candid, clear assessment of institutional discrimination means recognising our absolute duty to provide just and effective policing for all according to their specific needs and circumstances.
"It also requires identifying and removing the deep-rooted barriers to achieving this. These are necessary steps to progress the commitment that Police Scotland will be anti-racist; a personal commitment I made to my fellow citizens at the commencement of the public inquiry into the death of Sheku Bayoh.
"And, as a commitment to the people of Scotland, it is also a commitment to Sheku Bayoh's family and loved ones.
"The onus is on us, the police service, to address gaps and challenge bias, known or unwitting, at every level, wherever bias occurs, to maintain and build confidence with all communities."
Speaking during First Minister's Questions at Holyrood, Mr Yousaf said: "There is no doubt that institutional racism exists in our society, and I want to take a moment just to say as a person of colour the statement from the chief constable is monumental, historic."
A spokesman for the First Minister later told journalists Mr Yousaf still has confidence in Police Scotland as an organisation as well as the concept of a centralised police force.
Sir Iain said acknowledging institutional racism within policing should act as a "catalyst" for change, telling the SPA: "Injustice and discrimination are insidious wrongs with deep roots in history and our work to address institutional discrimination will and must continue beyond me as chief constable, beyond any individual.
Mr Bayoh died after he was restrained by police officers in Kirkcaldy, Fife, in May 2015.
His family's solicitor Aamer Anwar said Sir Iain's statement is testament to families like them and others and "all those struggles fought by the victims of racial violence and injustice".
He added: "Today is testament to all those officers who took an oath to serve our community, but because of their race, sexuality or gender were persecuted and discriminated against by their police service.
"The family of Sheku Bayoh want me to thank the chief constable for raising his voice for the truth and being brave enough to say what black and Asian communities have known for decades."
Lord Bracadale, who is chairing the inquiry into Mr Bayoh's death, said it welcomes Sir Iain's statement.
He said: "The Sheku Bayoh inquiry was set up to examine the events surrounding the death of Mr Bayoh, including whether race was a factor in those events.
"I look forward to the continued co-operation of Police Scotland in the work of the inquiry."