The case of Finley Boden shone a spotlight on the often hidden world of Family Court hearings.
The order giving the baby back to his parents sparked a sequence of events that culminated in his murder at their hands, despite concerns being raised about their drug use and parenting abilities by social services.
His case has raised questions over how and why he came to be back in Shannon Marsden and Stephen Boden's care just over a month before he died on Christmas Day 2020.
But now a leading family barrister has explained the process and steps that are being taken to improve transparency in the system.
Lucy Reed KC is a family barrister specialising in children for 22 years, based in Bristol and London.
She explained that Family Courts become involved when social services have child protection concerns, but need the court's input to manage this, such as when it feels a need to safeguard a child by removing them from their parents without their agreement.
Ms Reed said that due to the individual nature of every case, each can progress very differently.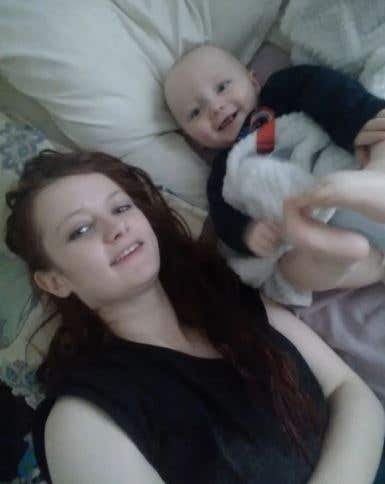 "The court will have to make that decision quite early on, and then there will usually be a process of assessment and gathering of evidence.
"The parents will be able to see all of that evidence and respond to it at an appropriate time, and either matters will be resolved by agreement once all of that evidence is in or the court will, if it's not agreed, list a hearing at which all of that evidence can be tested.
"That will make a decision to resolve the dispute about what should happen to the child in the longer term."
The court has a "wide menu of options" on safeguarding a child, Ms Reed said, and children can either stay or be returned to their parents, be cared for by other relatives or placed in foster care, or be adopted.
Parents are represented through legal aid at these hearings, and the child will also be represented, usually by a social worker employed by the Children and Family Court Advisory and Support Service (Cafcass).
In child protection cases, guardians are appointed automatically and will represent the child through their own lawyer at Family Court hearings, as in Finley's case.
Once all parties have submitted evidence on how they think the case should conclude, a second hearing, called an Issues Resolution Hearing, is arranged.
If all parties agree on a solution, the case may end by agreement, but if not, a trial is scheduled so evidence can be heard.
Final rulings are then made by lay magistrates, who are untrained volunteers who are assisted by a trained legal adviser, or district judges, who are trained and can perform the role full-time.
In Finley's hearing on October 1 2020, a representative for Derbyshire County Council said "all parties" agreed that he should be returned to his parents, but there was disagreement over the length of the transition and the need for Boden and Marsden to be subject to drug testing.
Following Finley's death, Cafcass said that "no one could have predicted" that Boden and Marsden were "capable of such cruelty" given what was known at the time, and Ms Reed said the views of Cafcass guardians are influential in Family Courts.
She said: "If a Cafcass officer makes a recommendation, the court has to have a good reason for departing from it and they can't just say 'we don't like that', they would have to give reasons for departing from that view.
"When predicting risk, sometimes guardians get it right, sometimes they don't, the same as social workers, but the view of Cafcass would be generally well-respected and influential."
Cases are meant to conclude within 26 weeks, and while Ms Reed says that "this doesn't always happen" due to a number of factors, including backlogs exacerbated by the Covid pandemic, cases can be extended by eight weeks at a time if justified by their circumstances.
Ms Reed is also chairwoman of the Transparency Project, aimed at providing access and insight to the Family Courts after decades of calls to show how justice is done.
While she believes that the process must retain some degree of privacy due to the vulnerability of children and adults involved in it, she said greater openness could be achieved "in a sensible way".
She said: "The family court, whether it's magistrates, or district judges, circuit judges, High Court judges, they're making really serious decisions.
"Magistrates, who are not lawyers, have the power to remove people's children, and to have them placed for adoption.
"Those are really big, important decisions and the public are entitled to understand how those decisions are made.
"I think lots of people whose lives have been touched by the family court or by social services, maybe even those that haven't, are frightened of and suspicious of the process.
"The more we can bring information into the public domain and understand a bit more about where things might be going wrong, the better our chances are as a system of identifying the problems and then taking steps to improve things."