A surge in support for Labour among rural voters could jeopardise several Cabinet ministers' chances of re-election, including Jeremy Hunt, polling suggests.
A poll published on Sunday found support for the opposition had soared by 16 points since 2019 in the 100 most rural constituencies, putting Labour only five points behind the Conservatives.
The survey, carried out by Survation on behalf of the Country Land and Business Association (CLA), suggests more than 20 Conservatives in the "Rural Wall" could be in line to lose their seats to Labour and the Liberal Democrats.
They include Jeremy Hunt, the Chancellor, whose South West Surrey seat has a majority of only 8,800 but will be split at the next election between two new constituencies.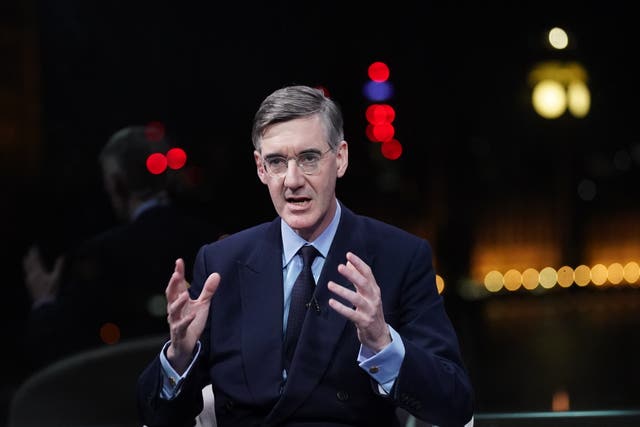 All four have majorities of around 15,000, but recent by-elections in rural seats have seen larger Conservative majorities overturned.
Mark Tufnell, president of the CLA, blamed "outdated" planning restrictions, a lack of infrastructure and the cost of living for the fall in support for the Tories, but suggested rural seats were still up for grabs.
He said: "I think the support that people are now seeing coming through, mainly for Labour but some for the Liberal Democrats, is possibly by default, because from the questions that we've asked, people are stating that they don't feel those parties have an understanding (of the countryside) either.
"I think we have seen that any party, whether it's Labour, the Liberal Democrats or the Conservatives, that wants to show an understanding of the countryside could easily hold and win those seats."
The CLA's poll found 34% of people thought the Conservatives did not understand rural communities, while 31% said the same about Labour and 23% about the Liberal Democrats.
He said: "In recent years, we've seen how quickly communities which feel left behind can rewrite the electoral map. In 2024, it could be the countryside's turn.
"There is a simple truth – no political party has at present shown that it understands, let alone shares, the aspirations of rural communities.
"The outdated planning regime holding rural businesses back, the lack of affordable housing driving families out, the outdated infrastructure limiting entrepreneurs' potential, it is all having a devastating impact.
"Any party which is willing to develop a robust and ambitious plan for the rural economy will secure significant support. Any party that wants to treat the countryside as a 'museum' will be punished."
The poll, which surveyed 1,000 adults in the 100 most rural constituencies between April 13 and 24, found 41% said they would vote Conservative, a fall of 18 points from the 2019 election, while 36% said they would vote Labour.
But there was little faith that either of the main parties would stimulate growth in the countryside.
But 69% said they did not think the Government was doing enough to help rural voters with the cost-of-living crisis, which Mr Tufnell said was worse in the countryside thanks to higher fuel prices and lower incomes.
Housing was another major issue, with 44% saying they would back more homes being built in their areas.
Mr Tufnell said the poll suggested that many small developments spread over several communities could gain more support than a smaller number of large developments.
Will Mathias, who lives in Mr Hunt's constituency and runs a plant nursery, said restrictions on building and a lack of homes for rural residents had left voters feeling "a bit neglected".
He said: "A lot of rural workers on comparatively low incomes are being forced out because they can't afford houses that are being bought by people moving out of London.
"It's inflating house prices to a point where most farm workers can't afford to live there any longer and I think that will have a detrimental effect.
"We've got eight full-time members of staff. The furthest one drives an hour and a quarter, none of them live within 20 minutes. They can't afford to live any closer than that."