There is "just not enough time" to put a new system in place to protect vulnerable people if the Metropolitan Police press ahead with plans to stop attending emergency mental health incidents, the president of the Royal College of Psychiatrists (RCP) has warned.
The force's commissioner Sir Mark Rowley has written to health and social care services to say police will no longer attend after August 31 unless there is a threat to life.
The move, first reported by The Guardian, is designed to free up officers to spend more time on their core roles, rather than dealing with patients in need of medical help from experts.
RCP president Dr Adrian James, who believes a number of concerns could not be resolved by the August deadline, said: "For example, the police are the only service to hold certain legal powers to convey a disturbed person from public places to a place of safety and so they are likely to always be needed when people are in acute crisis.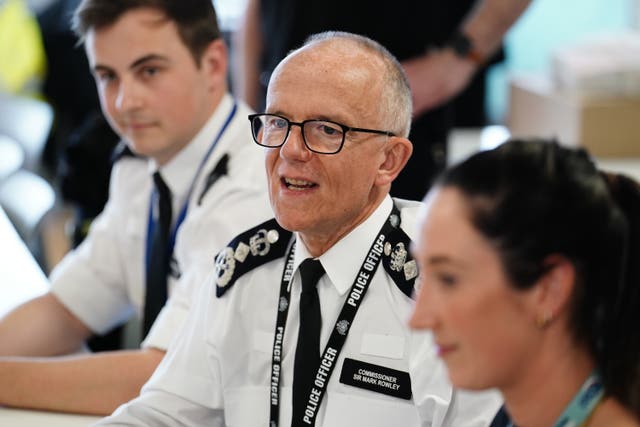 "Mental Health services have been underfunded for decades, and while there are times when the police are involved in situations where they are not the appropriate agency to respond, three months is again just not enough time to put a system like this in place to meet the needs of some of the most vulnerable in society."
Dr James said that efforts are needed to make the best use of limited resources as "we must all make sure we do not forget our duty to protect the most vulnerable in our society".
The RCP believes the decisions taken by the Metropolitan Police would be best considered as part of talks with NHS leaders and the government.
A Metropolitan Police spokesperson said that the force needed to "redress the imbalance of responsibility", noting the considerable amount of time taken up by such incidents.
But a former Inspector of Constabulary Zoe Billingham warned the change could lead to a "vacuum" in care and create a "terrible quandary" for members of the public.
Humberside Police introduced a similar policy, known as Right Care, Right Person (RCRP) in 2020, with mental health professionals dealing with calls.
An inspection by His Majesty's Inspectorate of Constabulary, Fire and Rescue Services in November found the switch had saved the force, which has mental health workers from the charity Mind in the force control room, 1,100 police hours per month and said the public received "more timely care from the most appropriate care provider".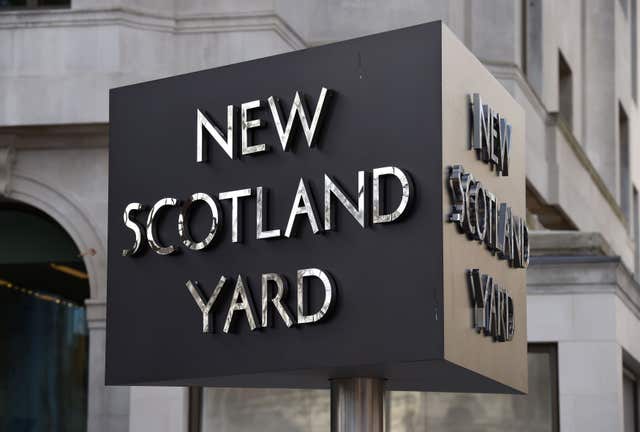 "I think it would be really, really dangerous if the police were just to unilaterally withdraw from attending mental health crisis calls right now," she told BBC Radio 4's Today programme.
"I don't think that that's what's on the table, but we need to be careful how this plays out to members of the public because of course come the end of August, if your loved one is in mental health crisis, there's going to be a terrible quandary.
"You're going to be worried about calling 999 but on the other hand, they will be simply no one else that you can call, because the infrastructure won't be in place."
It was a complex issue, she said, and while there were alternative models to reduce reliance on police, all required significant investment.
Sarah Hughes, chief executive of Mind, said: "I am not persuaded we have got enough in the system to tolerate a shift to this new approach. I think we've got a huge way to go before the system is working together on behalf of very distressed individuals," she said.
In his letter, seen by The Guardian, Sir Mark wrote: "It is important to stress the urgency of implementing RCRP in London.
"Every day that we permit the status quo to remain, we are collectively failing patients and are not setting up officers to succeed."
He continued: "We are failing Londoners twice.
"We are failing them first by sending police officers, not medical professionals, to those in mental health crisis, and expecting them to do their best in circumstances where they are not the right people to be dealing with the patient.
"We are failing Londoners a second time by taking large amounts of officer time away from preventing and solving crime, as well as dealing properly with victims, in order to fill gaps for others."
Ken Marsh, head of the Metropolitan Police Federation representing officers from the rank of constable to chief inspector, said the day-to-day reaction to mental health incidents would still be in the hands of individual officers.
"At the end of the day, who makes the decision that you can't go to something and if God forbid this ended up in a coroner's court, what does my officer then say? 'Well the commissioner told me not to go' and that just wouldn't stand up."
The Met spokesman said: "Police are compassionate and highly skilled but they are not trained to deliver mental health care and spend an average of 10 hours with a patient when they are sectioned under the Mental Health Act.
"In London alone between 500-600 times a month, officers are waiting for this length of time to hand over patients, and it cannot continue.
"We welcome the Government's attention and support on this issue, as well as increased investment in health provision."