Britons of Caribbean heritage have spoken of their pride in being part of a new Windrush anniversary exhibition but some have questioned whether improvements have been made since the scandal which saw many people wrongly detained and deported.
Many British citizens, mostly from the Caribbean, lost homes and jobs, were denied access to healthcare and benefits and were threatened with deportation despite having the right to live in the UK, in a scandal which erupted in 2018.
This week, a new photographic exhibition will open sharing the stories of not only those who came to Britain decades ago but the children and grandchildren born to them, to mark the 75th anniversary of the arrival of the Empire Windrush at Tilbury Docks.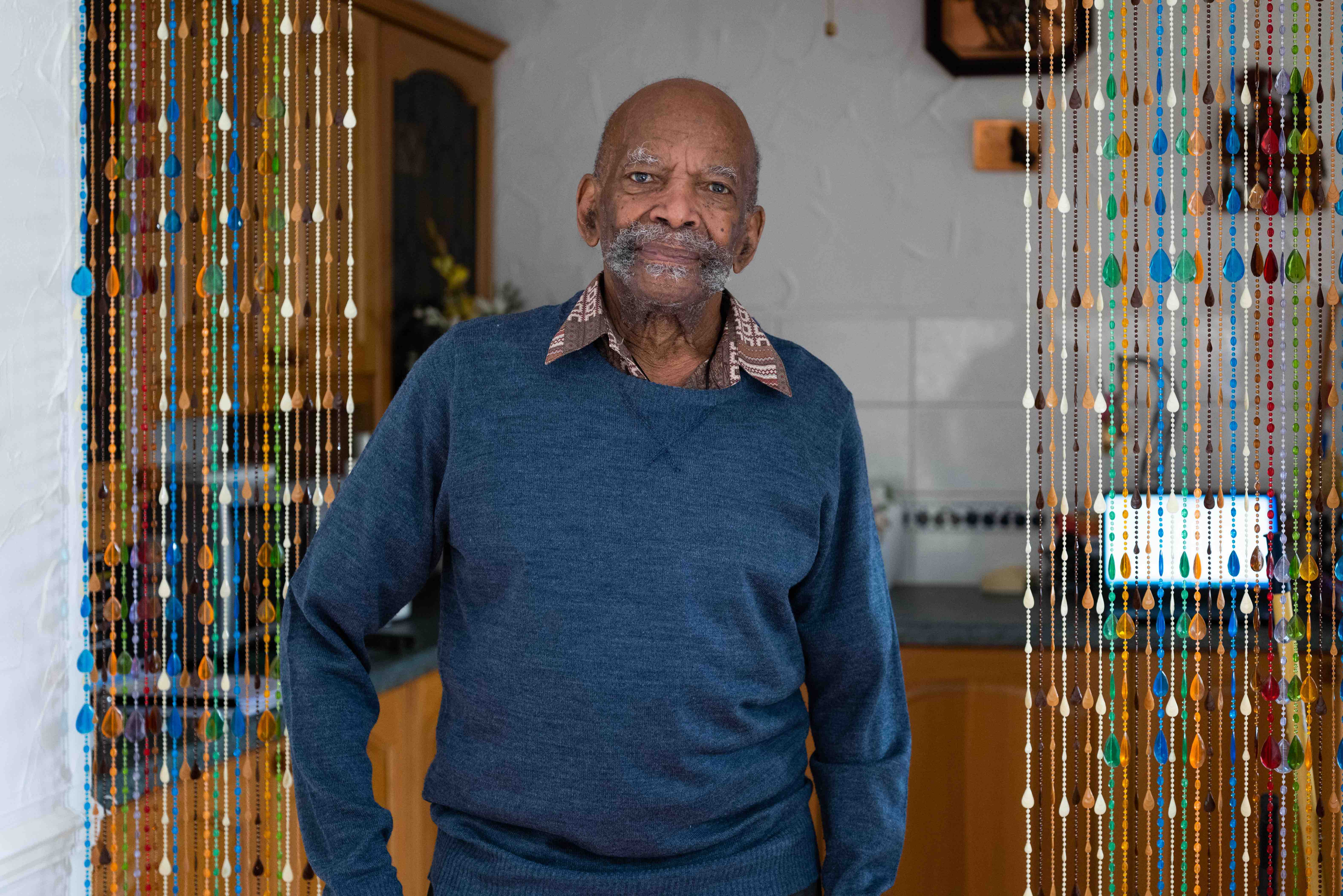 Photograph's feature memories and traditions being passed down through the generations, including cooking, crocheting and dominoes.
Mr Gardner said he was happy to take part and hopes the exhibition, entitled Windrush: A Voyage Through The Generations, can help those who view it see the contributions he and others have made to Britain.
He said: "What I would like people to understand, is that when I and my fellow West Indians came back in 1948 we did not come to steal the jobs of the people of the United Kingdom, we came to help in rebuilding the country."
But Mr Gardner, who was 22 years old when he boarded the ship in Kingston, Jamaica alongside hundreds of Caribbean migrants who had been called on to rebuild post-war Britain, said he suspects things have regressed since the deportations scandal came to light.
There has been previous criticism of the Windrush compensation scheme, not least from Wendy Williams who authored a critical review into the Home Office's handling of the scandal, who said she had seen "lengthy delays" and victims still facing "severe financial and personal difficulties".
Ms Williams told a parliamentary committee in March that she had been left surprised by a decision by the Home Office earlier this year to drop three of the 30 recommendations she made in her review, including the establishment of a migrants' commissioner, a call to increase powers of the independent chief inspector of borders and immigration and hold reconciliation events.
Quincy Rowe, who appears in the exhibition with his partner Natasha Paine and its youngest participant, their newborn son Jaxxon Rowe, said he feels "little has changed" since the scandal.
The 34-year-old, who is of Jamaican heritage, said: "I know there have been efforts to restore faith in the country after the scandal was revealed, however, I don't feel it has been advertised or made easy to access any other benefits or reparations that have been put in place."
He added that while Caribbean music, culture and food are "well celebrated" in the UK, "our role in rebuilding England and making it economically successful is hugely undervalued".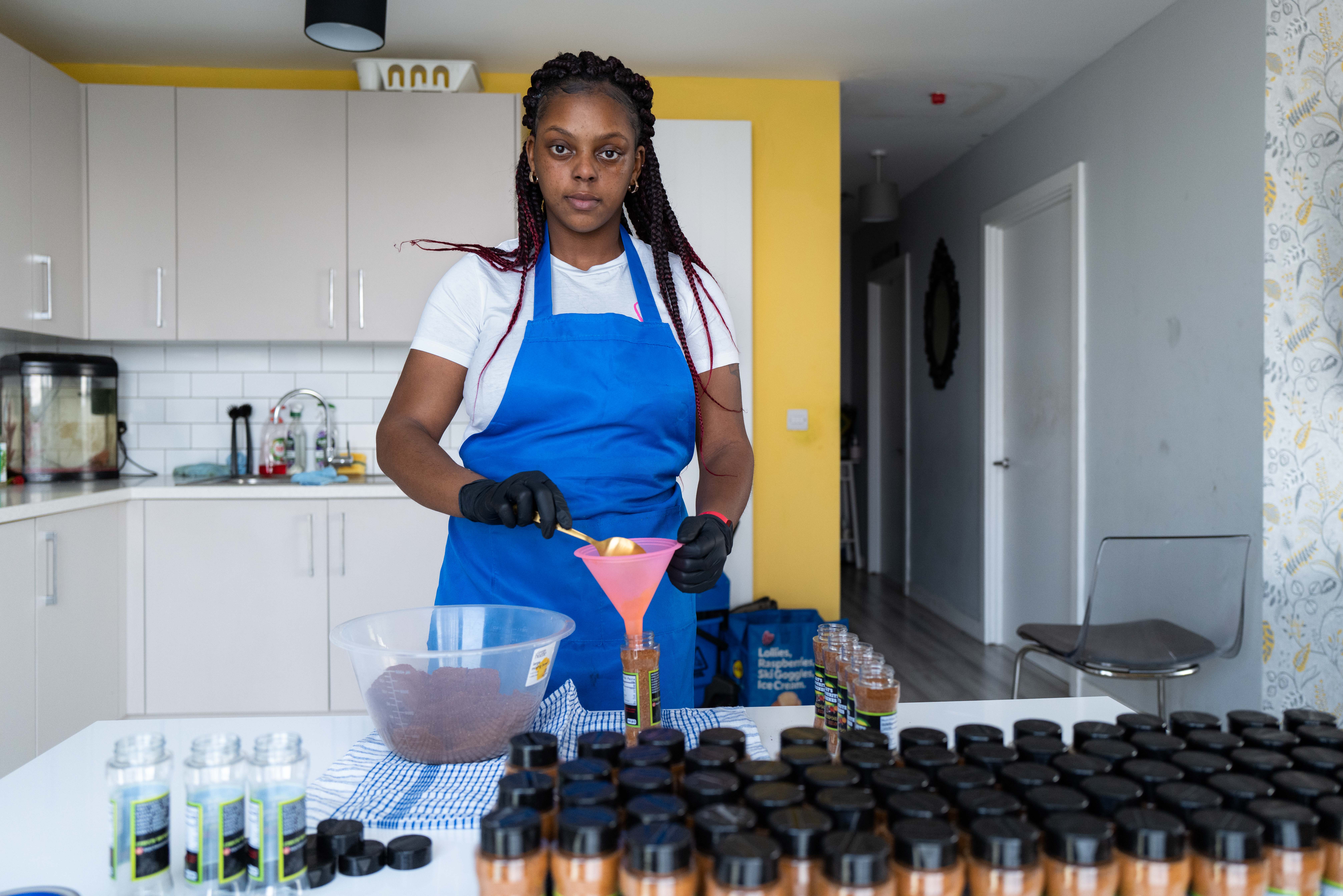 He added: "I've realised how important it is to me that our traditions are carried on. "
Jayanne Davis, whose grandmother arrived to the UK from Jamaica in the 1950s, said it "feels inspiring to be part of something so iconic and generational" in being photographed for the exhibition.
Asked what she wanted people to take away from hearing her story, the 23-year-old said: "I want people to always keep in touch with their roots, know their culture and pass it down to the next generations. It's important as it's what makes us who we are. Everything my mother taught me I cannot wait to pass on."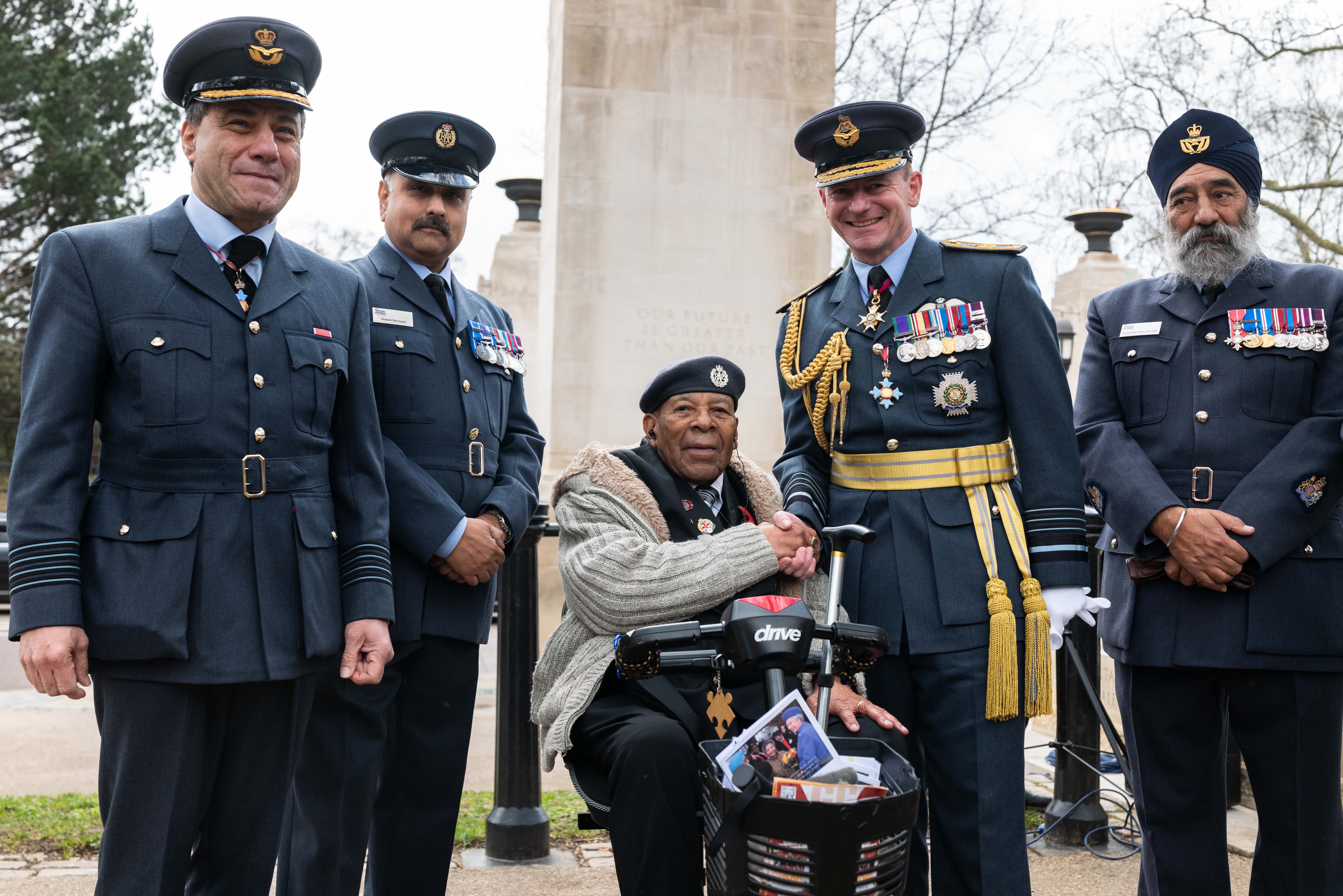 War veteran Gilbert Clarke, who signed up to the Royal Air Force in 1943 and arrived in the UK in 1944, said it was "interesting and and a privilege to be included" in the exhibition.
The 97-year-old said it would help give the public "a wider image of Windrush" and added that he feels there is "full respect" for the Caribbean community in Britain today.
A Home Office spokesperson said: "The whole of government is committed to righting the wrongs of Windrush.
"Already we have paid or offered more than £70.67 million in compensation to those affected, but we know there is more to do, and we continue to reach out to communities so that everyone who may be eligible for the scheme has the support they need to apply.
"We continue to work tirelessly to make sure such an injustice is never repeated and that government is worthy of the communities it serves."
:: Windrush: A Voyage Through The Generations runs from June 1 until September 2 at Clapham Library in south London.