A new Government crackdown on vape marketing will prevent the "unacceptable" targeting of children and young people, Rishi Sunak has said.
Ministers have pledged to close a loophole allowing retailers to give free samples of vapes to children in England, amid concerns over the proportion of children trying e-cigarettes.
The move comes days after the Prime Minister used an appearance on ITV's Good Morning Britain to express concern about his own daughters potentially being targeted by vape marketing.
There will also be a review of the rules on issuing fines to shops that illegally sell vapes to children, which the Government said could make it easier for local trading standards officials to issue on-the-spot fines and fixed penalty notices.
Ministers cited NHS figures from 2021 that showed that 9% of 11-15 year olds used e-cigarettes, up from 6% in 2018.
The Prime Minister said he was "deeply concerned" about an increase in children vaping and was "shocked by reports of illicit vapes containing lead getting into the hands of schoolchildren".
"Our new illicit vape enforcement squad – backed by £3 million – is on the case but clearly there is more to do.
"That is why I am taking further action today to clamp down on rogue firms who unlawfully target our children with these products.
"The marketing and the illegal sales of vapes to children is completely unacceptable and I will do everything in my power to end this practice for good."
Speaking to broadcasters on Tuesday morning at a lab in Kent, Mr Sunak said the Government would take "further action" to regulate the market and promotion of vapes if necessary.
Asked whether he would ban the marketing of vapes to children, he said: "As we have seen here today at this lab, there are a range of products which are clearly not designed for adults. They are designed to appeal to children in the way that they are marketed, promoted, the flavours they use.
"That's why at the moment we are asking for people's views on that and that may well be one of the steps that we take to change how we regulate the market and promotion of vapes.
"They shouldn't be deliberately targeting children, that's illegal. If we need to take further action to do that, that's what we will do."
Referring to his daughters, who are 10 and 12, the PM also said he was "first and foremost a parent and a dad of two young girls", adding: "I do think it's something that we should look at."
Chief Medical Officer Professor Sir Chris Whitty called the decision to close the loophole a "very welcome step".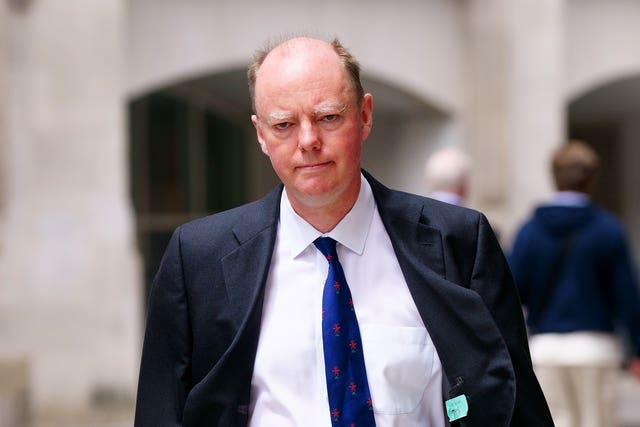 "There has been a particularly worrying rise in the number of children using vapes, with companies clearly marketing these products at children using colours, flavours and cheap disposable options.
"Closing the loophole that allows companies to give out free samples of vaping products to under-18s is a very welcome step in tackling some of the harms caused by the vaping industry.
"We should continue to encourage smokers to swap to vaping as the lesser risk, whilst preventing the marketing and sale of vapes to children."
The crackdown will also see the health risks of vaping included in Relationships, Sex and Health Education lessons, as part of the ongoing government review of the curriculum.
Dedicated police school liaison officers will also work to keep illegal vapes out of schools.
It follows the creation of the "illicit vapes enforcement squad" earlier this year.
Health minister Neil O'Brien called any marketing of vaping products to children "shameful".
He said the Government would "review the rules on issuing on-the-spot fines to shops that break the law by selling vapes to underage youngsters, and look into banning the sale of nicotine-free vapes to under-18s – which we know can be a gateway to using nicotine products".
"We have to act now to stop a new generation of kids getting hooked on nicotine," the Labour MP said.
"But the Conservatives voted down Labour's plan to ban the marketing of vapes to children. This new announcement is a baby step when we need urgent action now.
"The next Labour government will come down like a tonne of bricks on those pushing vapes to kids."
Deborah Arnott, chief executive of the charity Action on Smoking and Health, said the proposals were welcome but were "not the tough action that's needed".
She said the announcement needed to be followed by "more detailed action".
"The most important immediate step the Government could take now is to put a tax on the cheap disposables which are the vape of choice for children, as well as being bad for the environment," she said.
Gillian Golden, chief executive of the Independent British Vape Trade Association, said: "The loophole allowing free samples to be distributed regardless of consumer age is a gap that no self-respecting business should ever have considered exploiting."
Joe Murillo, chief regulatory officer of Juul Labs, said: "Vapes have a role to play in helping adult smokers transition away from cigarettes, but more needs to be done to combat underage use of these products.
"We believe that Government, regulators, and industry can collectively take action to reduce the access and appeal of vaping to those underage, including by restricting the sale and marketing of vapes to this group."