The UK's post-Brexit trade deals with Australia and New Zealand came into force on Wednesday.
Here is what it means for travellers, shoppers, farmers and exporters.
– Why has the UK got its own trade deals with Australia and New Zealand?
The UK's exit from the European Union, following on from the majority vote to leave the bloc during the 2016 referendum, means Britain can strike its own trade deals and no longer has to wait for Brussels to negotiate trading terms on its behalf.
These deals with two Commonwealth nations mark the first post-Brexit trade pacts to come into force with non-EU countries.
– What do the deals entail?
In a nutshell, trade tariffs on all UK goods exports to Australia and New Zealand have been removed.
Similar tariff scrappage will occur vice versa, although some trade on goods deemed "sensitive" – particularly agricultural products – will be liberalised gradually.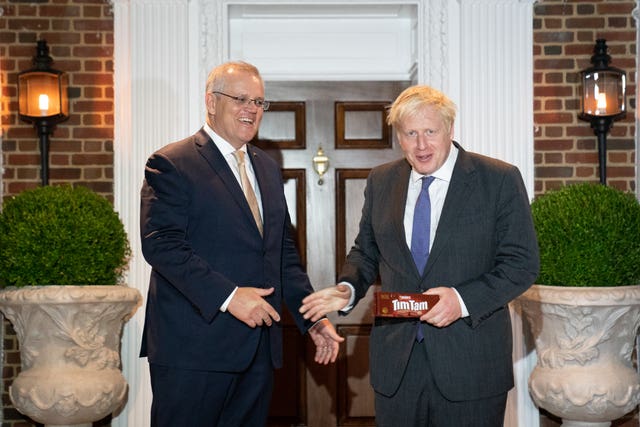 Ministers say it represents a £2.3 billion per year boost in business with Canberra and an £800 million annual increase in trade with Wellington.
– What will be cheaper on UK shelves?
Supermarket shoppers could see Tim Tams, the popular Australian chocolate biscuits, become cheaper and potentially more readily available in Britain, with the same happening for Jacob's Creek and Hardys wines.
In terms of New Zealand produce, the Department of Business and Trade expects Marlborough Sauvignon Blanc, Manuka Honey and kiwi fruit to become more affordable as a result of the new agreement.
In Australia, British-made cars, Scotch whisky and UK fashion is expected to see an uplift in sales due to tariffs being removed.
– Will there be lots of cheap Australian and New Zealand food for sale?
That is the fear of the British farming industry and some senior Tory MPs, including former environment secretary George Eustice.
Nick von Westenhol, director of trade and business strategy at the National Farmers' Union, said the deal was "highly likely to favour Australia over the UK".
Writing on the organisation's website, Mr von Westenhol said: "Specifically, lower production costs and weaker standards will see the introduction of more competitive Australian imports that will become completely tariff-free after 15 years.
"Asking UK farmers to go toe-to-toe whilst maintaining their sustainability, environmental and animal welfare commitments significantly risks the longevity of the UK agricultural sector in the future."
Ministers insist there are protections in place, with the ability within the deal to pause the timetable for liberalising trade on some goods if domestic producers are being disadvantaged.
There is also the nuclear option of exiting the deal entirely if the terms do not benefit the UK economy, but ministers insist that should not need to be an option.
– Will this make it easier for British people to work abroad?
For younger people certainly, and for those in specific service sectors as well.
Agreements struck alongside the trade deals are expected to expand opportunities for young Britons due to the extension of the shared Youth Mobility and Working Holiday Maker visa schemes.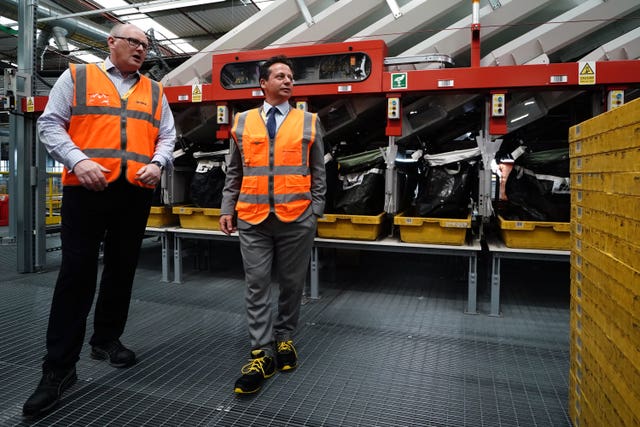 A year later, the rules will be relaxed further, meaning that from July 1 2024, Britons will be able to stay in Australia for up to three years – an increase on the current two-year limit – without having to meet specified work requirements.
Those requirements previously meant Britons looking to secure a long-term stay in Australia had to carry out months of farm work in the country to qualify, but that condition is set to be scrapped.
The UK and New Zealand will introduce similar changes from June 29 and July 1 respectively.
Wellington has said it will establish an annual cap of 15,000 visas per year to be issued as part of its UK Working Holiday Scheme, a higher quota than was available previously.
– Can I take up a job in Australia or New Zealand with my company?
Service sector employees should find making a transfer easier, under the new rules with Australia.
Officials at the Department for Business and Trade said that, for the first time, UK service suppliers, including architects, scientists, researchers, lawyers and accountants, will have access to visas to work in Australia without being subject to Canberra's changing skilled occupation list.
As part of the Wellington agreement, UK professionals, such as lawyers and auditors, will be able to work in New Zealand more easily, and bring their families with them, according to the department.