A blind veteran who is terminally ill has spoken of the excitement he felt when he completed a tandem skydive from his bucket list at 13,000 feet.
Mark Pile – who served in the Light Infantry between 1984 and 1993 as a bugler, a driver and a rifleman – has cancer, with further details not shared, and wanted to complete a skydive while still able.
Strapped to a tandem instructor on May 28, he experienced a few seconds of free fall before the parachute was opened and the descent to solid ground began.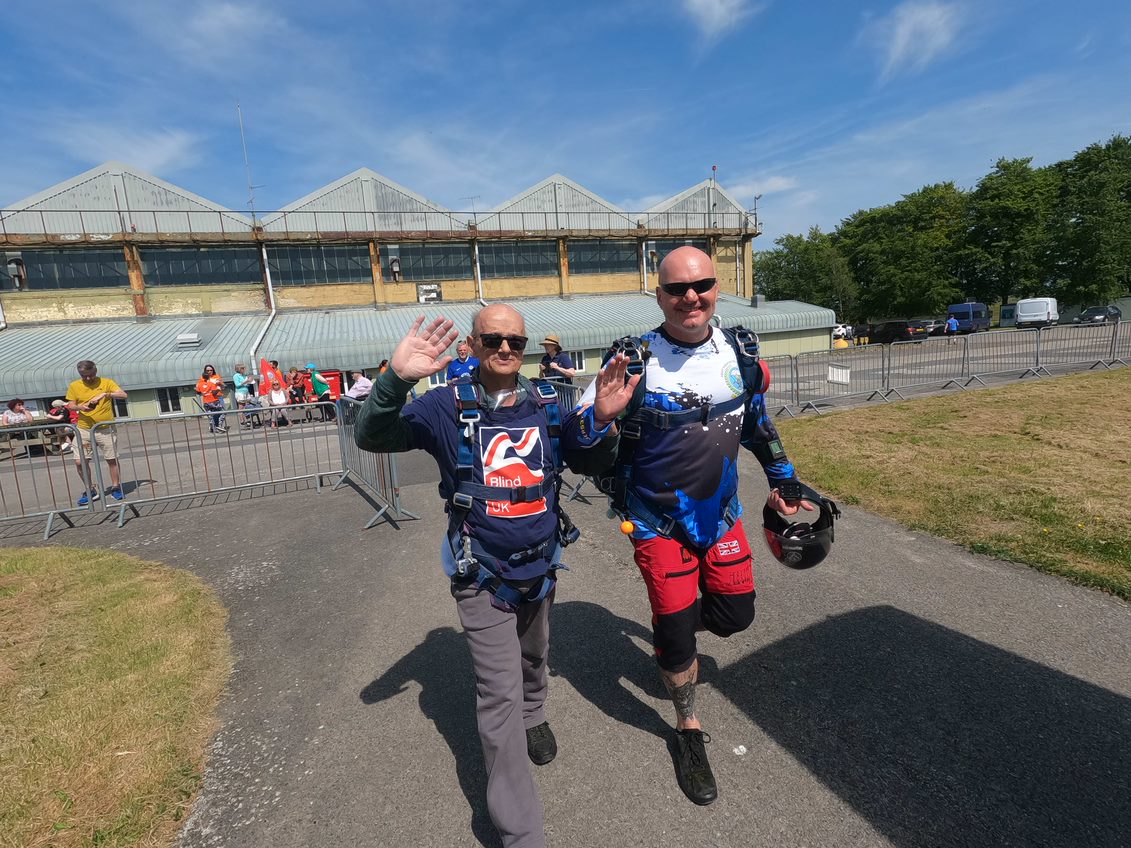 "In the run up to the jump I became unwell with pneumonia but that didn't stop me, I wouldn't have missed it for the world.
"The experience was everything I could have hoped for, the instructor was my eyes and explained everything that he could see on the way down."
Mr Pile said that he noticed problems with his sight in 2000.
"I went to the opticians and the hospital and discovered I had amblyopia, which is a hereditary eye condition that causes a break down in how the brain and the eye work together.
"From then my eyesight gradually deteriorated and in 2011 I was registered blind. At that stage I had 15% sight remaining in one eye and nothing in the other."
He said that he took the news "really badly and did not go out for 10 years", but when he came across charity Blind Veterans UK in 2012, his outlook on life started to change.
"That was the first time I had reached out and accepted help", he said.
"I credit the charity with saving my life, if it wasn't for the fantastic support I've received I wouldn't be here today. I can't thank them enough."
The charity supported his passion for photography, with staff at the Brighton centre helping him to facilitate – alongside other blind veterans – photography weeks at the charity's centres to share his interest with fellow enthusiasts.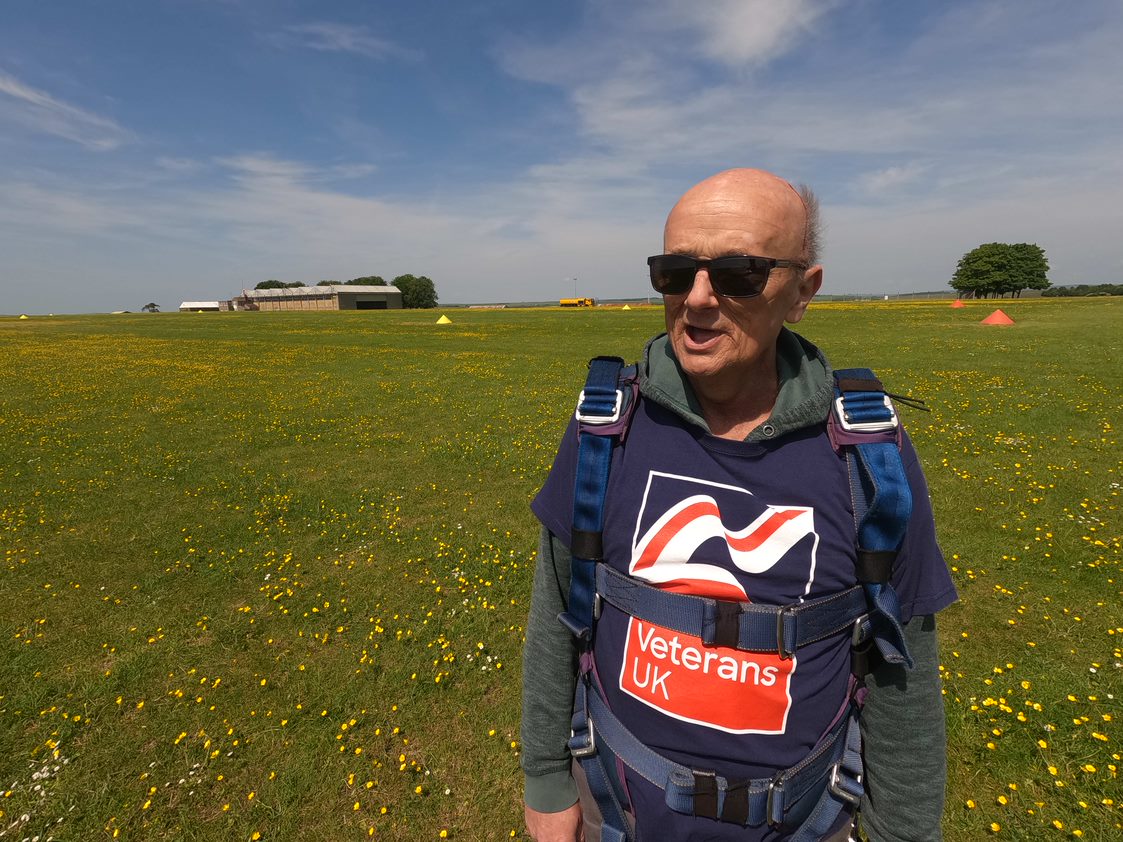 It was the charity that made his wish to skydive a reality and through the activity, he has raised over £3,000 for it.
"I am so grateful for the opportunity to do this. It's wonderful that the charity is still helping me at this stage in my life", he added.
"Giving back is important to me; helping with the photography weeks and events used to be my way of paying back the charity that has helped me so much but I'm not able to do that anymore so this parachute jump has been my small way of saying thank you."
Mr Pile's JustGiving page can be accessed here: https://justgiving.com/page/markpileskydive
More information about the charity can be found here: blindveterans.org.uk/support