The King has begun his first overseas visit since his coronation, travelling to Romania for a private solo stay in the country's Transylvanian region.
Charles is taking a break from official engagements in the UK but will begin his trip with a formal bilateral meeting with Romania's President Klaus Iohannis in the capital Bucharest.
President Iohannis was a guest at the King's crowning on May 6 and the two men sat down for talks during the Cop26 UN climate summit hosted by Glasgow in 2021.
The King has developed a close relationship with Romania, a country he first visited in 1988, and last year he travelled to Bucharest to tour a donation centre for Ukrainian refugees and chatted to those who had fled the Russian invasion of their homeland.
In 2015 he established the Prince of Wales' Foundation Romania, which offers heritage preservation training courses to both local people and international apprentices.
He owns a number of properties in Romania's Transylvania region, including a holiday let – which helps fund the foundation – and a 17th century peasant's house, which acts as the foundation's headquarters, both in the village of Viscri.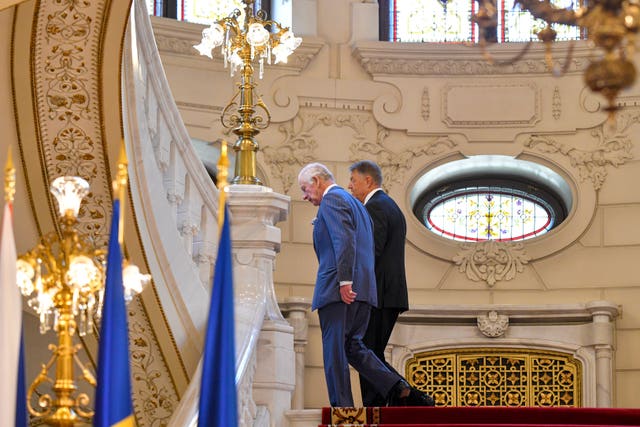 His links to the infamous leader are through his great-grandmother Queen Mary, the consort of George V, who was descended from the German Wurttembergs and thereby linked to the bloodthirsty Vlad.
Charles's trip will begin with the visiting head of state being welcomed by a guard of honour at the Cotroceni Palace in the capital before his meeting with President Iohannis.
Romania's president will later host a reception in the King's honour in the palace's Union Hall to mark the 25th anniversary since his first visit to the country.