The head of a leading British business lobby group said she will "fight for the organisation" ahead of a crunch vote this week.
Rain Newton-Smith, who became director-general of the Confederation of British Industry (CBI) last month, will face a crunch vote on Tuesday when members decide whether they have confidence in the business body.
Members will vote on a new prospectus, which includes appointing a new president and giving members an annual vote on the make-up of its board, following claims of sexual harassment at the CBI made by more than a dozen women, with two separate allegations of rape.
Firms, including Natwest, Mastercard, ITV, and AstraZeneca, among other leading companies across different sectors, have left the CBI since April, when the sexual harassment claims were first widely reported.
She added: "I've seen how we've been able to help businesses and help Government to design effective economic policies to support jobs during the pandemic, to help us tackle some of the really big issues in our society around climate change.
"But that only works when we have the right cultures embedded within our organisation and the trust of our members, our staff and of course, the politicians."
Former CBI head Tony Danker was dismissed on April 11 following complaints made against him, including one sexual harassment claim.
His exit came after the Guardian reported the allegations made against him in articles in March and April.
Law firm Fox Williams has been appointed to carry out an independent investigation and a number of other people were also dismissed, the CBI said.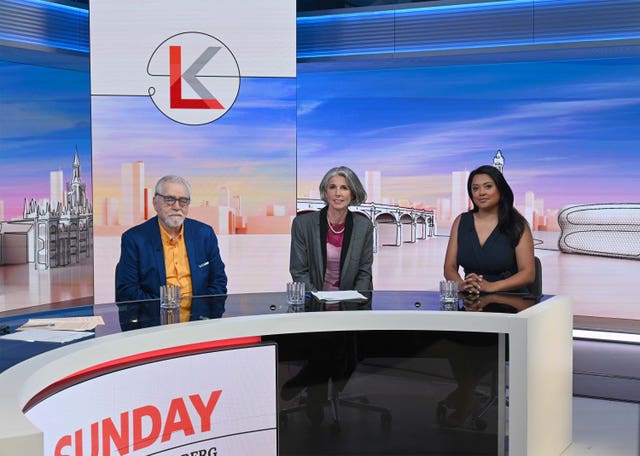 On June 6, members will be asked: "Do the changes we have made − and the commitments we have set out − to reform our governance, culture, and purpose give you the confidence you need to support the CBI?"
More than 50% of members' votes are needed, with each member having one vote.
Asked by Ms Kuenssberg whether she would take a pay cut following reports earlier this week that the company will lay off workers, Ms Newton-Smith said they were looking at "all the options".
She said: "My pay is already not as high as my predecessor's, and I think what's really important is that we protect as many jobs as we can through this. I don't want to lose any colleagues.
"That's why I've come back, to fight for the organisation, to fight for the jobs of the people within that organisation."
Ms Newton-Smith spent nearly nine years as the CBI's chief economist, but had left in March to take a job at Barclays.