Navy veteran Ernie Davies has said how happy he was to see "so many people" ahead of the 79th anniversary of the D-Day landings in Normandy, as the number of survivors able to attend memorial services dwindles.
Mr Davies, 98, was among the 11 British veterans who travelled across the Channel to France to mark the anniversary of the historic military invasion, and met some old friends and "had a few drinks" along the way.
Mr Davies, from Hornchurch, east London, also recalled his own role in the Royal Navy aboard HMS Cotton during the summer of 1944.
He said: "I was in the Channel in a Navy destroyer looking for U-boats. It was desperate. It was the end of the war, for them, they had nothing to lose.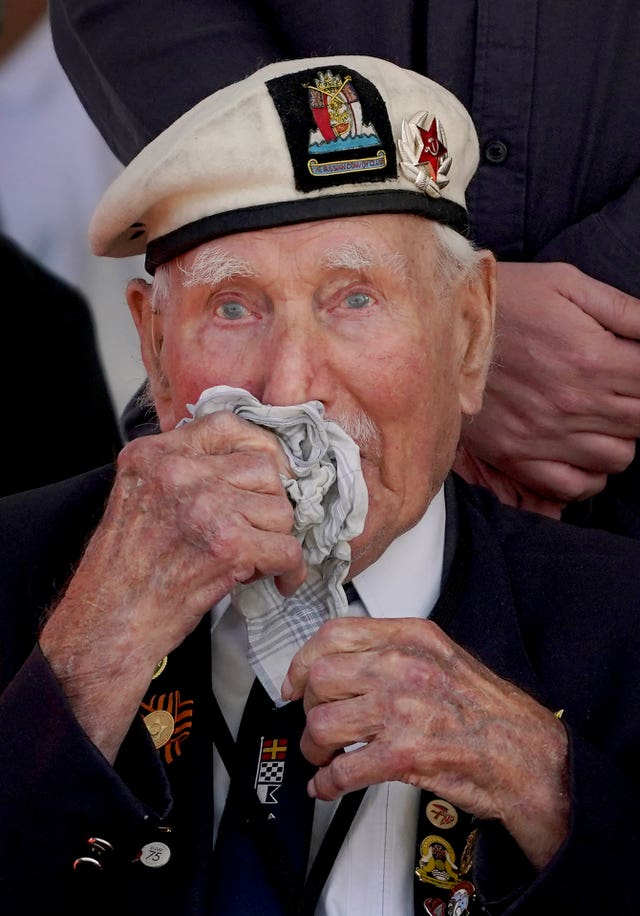 During a youth commemorative service, beginning two days of commemorative events, French schoolchildren laid wreaths, gave speeches and met veterans at the British Normandy Memorial in the French town of Ver-sur-Mer.
The site overlooking the Normandy beaches pays tribute to 22,442 servicemen and women under British command who were killed on D-Day and in the Battle of Normandy.
John Pinkerton, who accompanied a D-Day veteran, said: "They've got to learn what sacrifices people had so we can have freedom today.
"They need to know what happened at the time, it's very important we pass on what happened here nearly 80 years ago."
Mr Neal and fellow Londoner Danny Shelton were among the volunteers who helped take the veterans to the D-Day memorial events, with some of their journeys taking about 12 hours.
The men said it was a rewarding experience. Mr Shelton said: "Sitting in the bar with the veterans having a laugh and a joke – the stories you don't hear."
Mr Neal added: "They talk about how they lost their friends and the last moment with their best friend.
"They always say they're not heroes, but we know they are."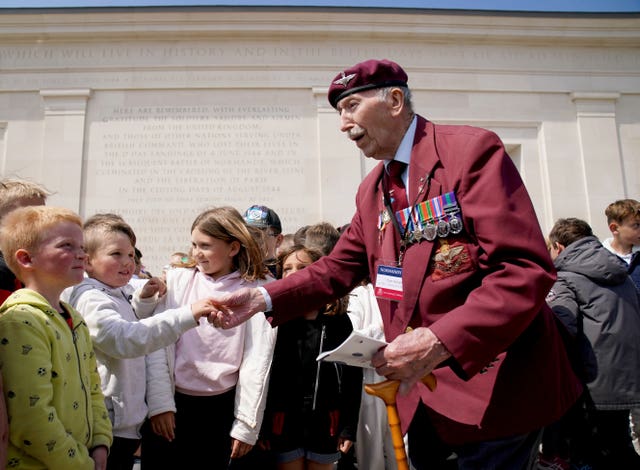 It is the first time the international ceremony, which brings together Allied nations and Germany, will be held at the site since it opened in 2021.
The latest addition to the British Normandy Memorial is an avenue of 70 trees planted to mark the reign of, and in memory of, Queen Elizabeth II.
The gift was offered by French President Emmanuel Macron for the Queen's Platinum Jubilee, and the trees were planted on January 11.