Ukrainian military chaplains have completed training with the British Army before heading back to the war-ravaged country to give frontline troops a "spiritual umbrella".
The two-week programme run by the Royal Army Chaplains' Department (RAChD) saw an initial group of 10 Ukrainians train at a camp in south-west England.
Lieutenant Dmytro Povorotnyi, a priest from Dnipro in central Ukraine, was one of the officers who took part.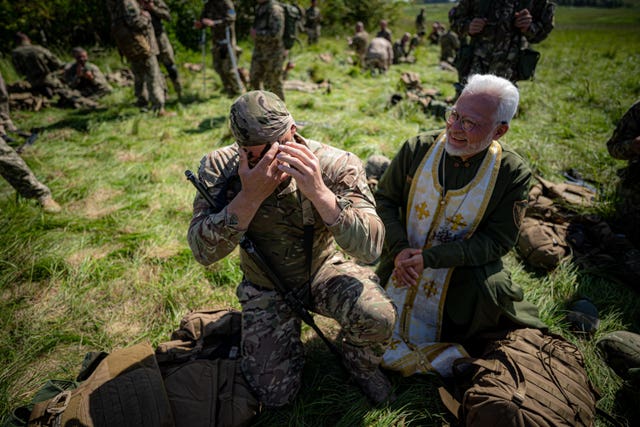 "We have the understanding that the umbrella that covers Ukraine, it's our armed forces. Our men and women are so strong because they protect Ukraine from the enemies that are so cruel, that came to Ukraine to kill and rape a lot of people.
"But even those men and women who are fighting, they also need some protection.
"The main aim of chaplaincy is to give a spiritual umbrella to the personnel who are fighting for us. It's not just about the weapons and rockets, it's about spiritual support."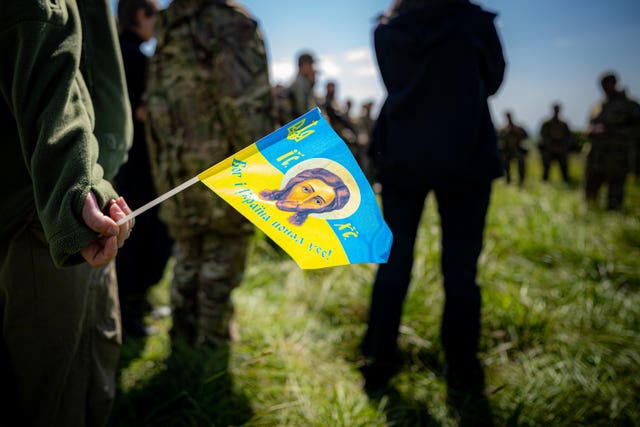 "There is a saying that there is no atheism in war," he said.
"The main aim of chaplaincy, it's not to make a person come back to God, it's to help them find a way to God.
"It's true that I'm a priest and can't carry a weapon, but I can be with the soldiers who couldn't accept the idea of Russian occupation and decided that they had to be a part of that war."
Like Lt Povorotnyi, Lt Kotsyuba has left his family to support Ukrainian soldiers in the war against Russia.
"I wanted to do something for their future," he said.
Ukraine's army already has 160 chaplains who have joined the military's command structure from April 2023, having previously worked as embedded civilians rather than officers.
Many more are needed though to give proper support to soldiers facing the horrors of war, said Colonel Vitalii Skrybets, head of the Military Chaplaincy Service of the Armed Forces of Ukraine.
"We need more than 700 chaplains, at the moment we have more than 100 chaplains in position but it's still not enough," he said.
"It's important to have a good quality of training," he added.
"Chaplains are from different departments like the navy, the infantry, special forces and medical department as well.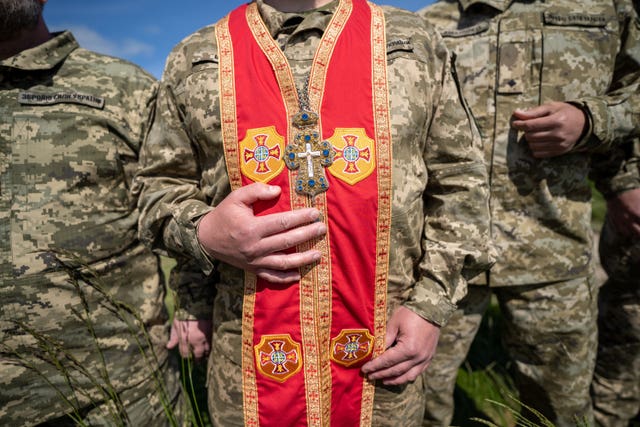 "If you have situations where you don't see any chance and options, chaplains give hope to move on," Col Skrybets said.
"The soldiers are more open with the chaplains than their commanders."
Military chaplains come from a wide range of faith backgrounds and perform duties such as supporting bereaved soldiers and families, leading religious services and providing confidential counselling.
Chaplains have long been vitally important in the support offered to British soldiers, serving as professionally qualified officers wherever personnel are sent.
The RAChD was awarded its royal prefix by King George V after the First World War but had existed for more than 100 years, having been established in 1796.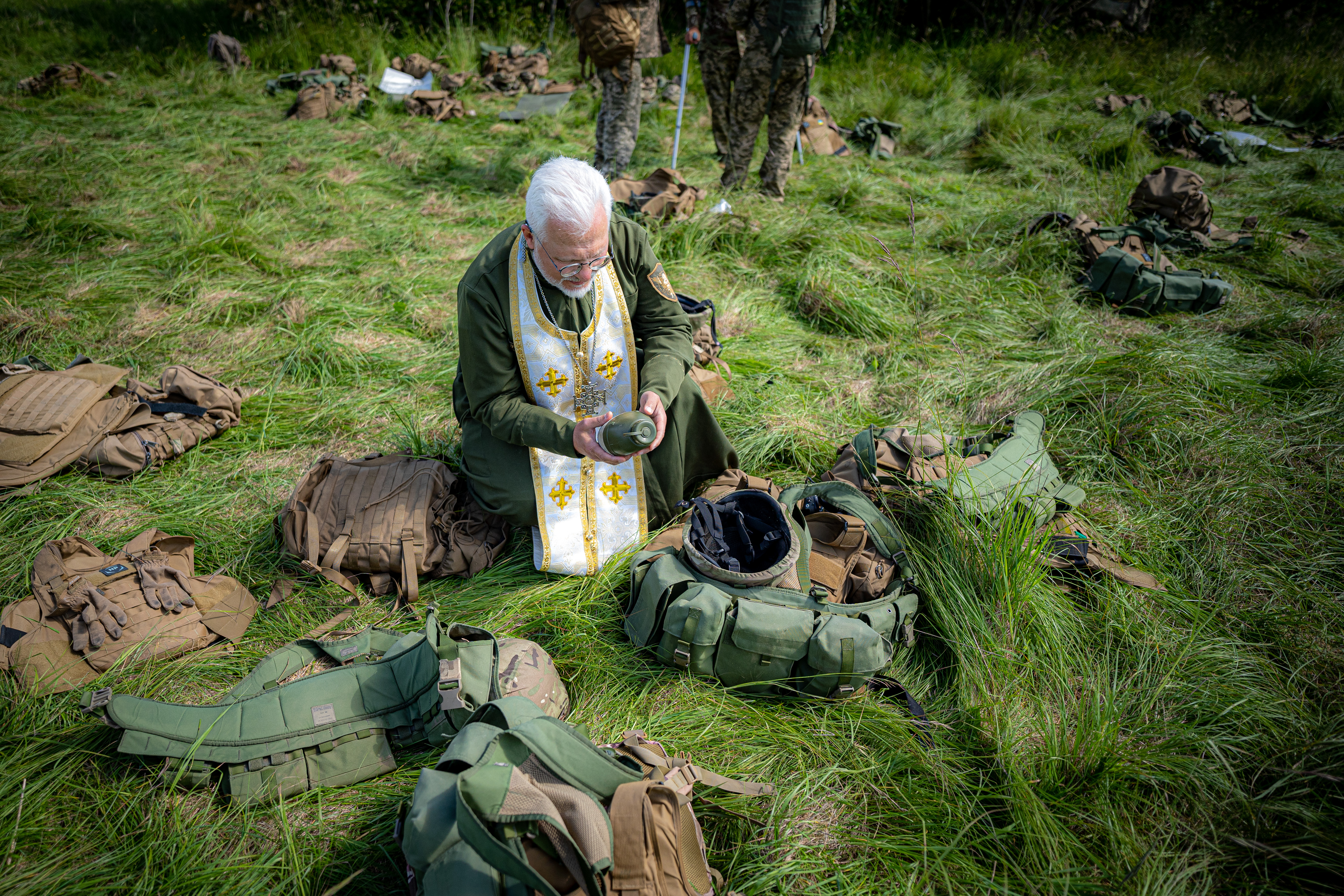 "These chaplains who we have on the course at the moment are the leading edge of the chaplains' department they've been developing over the last two years," he told the PA news agency.
"They want to be providing spiritual support to people of all beliefs. When people have 'first order' questions – why am I here, what is my purpose, what's going on, what's beyond the horizon, how can I have hope – they're there to offer spiritual support to people of all beliefs, but they also offer pastoral support."
With help from military chaplains, soldiers' morale is high, said Col Skrybets.
He added that he is "358%" confident that Ukraine's long-awaited counteroffensive against Russia will go well.
"Counter-attack isn't something that happens suddenly, they need to work on that," he said.
"Personnel have a high morale because they understand what they are fighting for, they are fighting for their land.
"This is why we need the chaplaincy in the army to support our soldiers."