All boat operations have been suspended off Bournemouth pier following the death of two young swimmers, the local authority has announced.
Joe Abbess, 17, and Sunnah Khan, 12, drowned and eight other people were treated by paramedics after they were suspected to have been caught in a riptide next to the pier at the Dorset seaside resort on May 31.
Dorset Police impounded the pleasure cruiser Dorset Belle at its berth in Poole Harbour following the fatal incident.
A man in his 40s, whom police said was "on the water" at the time, was arrested on suspicion of manslaughter and later released under investigation.
The force has said it is continuing to investigate the circumstances involving the 49-year-old boat, which has a capacity of 80 passengers, as well as the weather and sea conditions at the time of the incident.
"We are aware the investigation is complex and will consult with Dorset Police when the investigation is complete."
An inquest into the deaths of the two youngsters, which was opened at Bournemouth Town Hall on Monday, heard that they were part of a group of people thought to have been caught up in a riptide in the sea near the pier.
Post-mortem examinations found that they both died of drowning, the inquest was told before coroner Rachael Griffin adjourned proceedings to a further hearing in September.
Dorset Police have said the beach was extremely busy at the time of the incident but that neither of the youngsters nor anyone else pulled from the sea had been involved in any collision or contact with any vessel in the water.
Detective Chief Superintendent Neil Corrigan said officers are keeping an "open mind around the circumstances".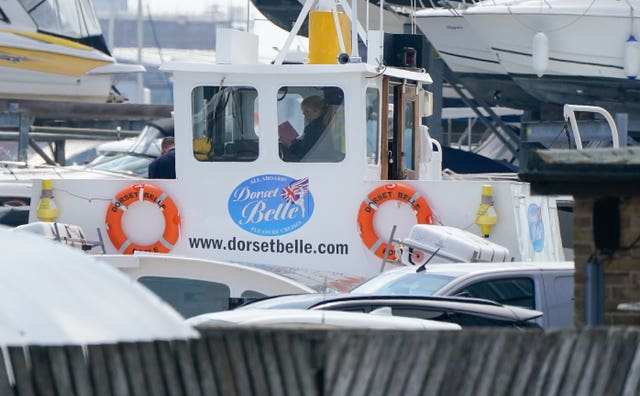 "We are working with experts from partner agencies to understand all of the factors and this will take time to establish."
Friends and teachers at City College Southampton, where Joe was training to be a chef, have spoken of their devastation at his death.
His teachers said in a joint statement: "Joe was an exceptional student who made a huge impact on both the hospitality team and his classmates and he will be deeply missed.
"We loved teaching Joe, he was a gem, with a great sense of humour and an undeniable passion for hospitality.
"He helped everyone and always stepped up as the first to volunteer, he was an exemplary student."
Close friend Ben McKinnon said: "He was the most brilliant, genuine and inspiring person I have ever met.
"A funny, endearing and kind young man with a bright future ahead of him."
Joe's family said in a statement: "We are heartbroken and devastated at the death of our Joe. He was a wonderful son and brother who is sadly missed.
"His family and friends will always love him and we are incredibly proud of the fabulous young man he was. He was kind and generous, loving and caring, hardworking and funny."
Sunnah's mother, Stephanie Williams, posted on Twitter: "On Wednesday I lost my beautiful daughter at Bournemouth beach. Sunnah was so well loved and well liked.
"No parent should ever have to go through what her dad and I are going through. We love you so much baby girl."