The King has heard of the life-saving aid given to survivors of the Pakistan floods as he met charities from the Disasters Emergency Committee (DEC).
Charles was given an update during a meeting at Buckingham Palace on Thursday and learned of the impact of UK donations to the Pakistan Floods Appeal after the catastrophe last summer.
The campaign raised more than £47 million, including £5 million matched by the UK Government.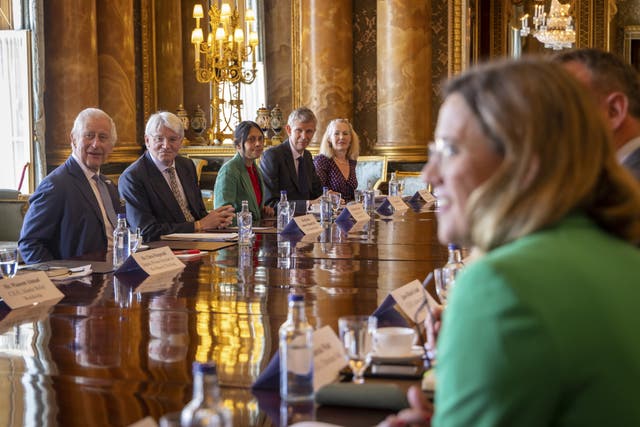 Saleh Saeed, the DEC's chief executive, told the King: "Months after the disaster struck, people were still stuck on roadways surrounded by floodwater and this support from the UK public was absolutely vital for them.
"Not only had they lost their homes and possessions, but in an area where people depend on agriculture, they had lost their livelihoods and source of income as well."
The King heard how one baby called Krishnan, who was in danger of being malnourished, was given sachets of nutritious peanut paste to help him recover after his mother Naju brought him to a DEC-funded mobile health clinic.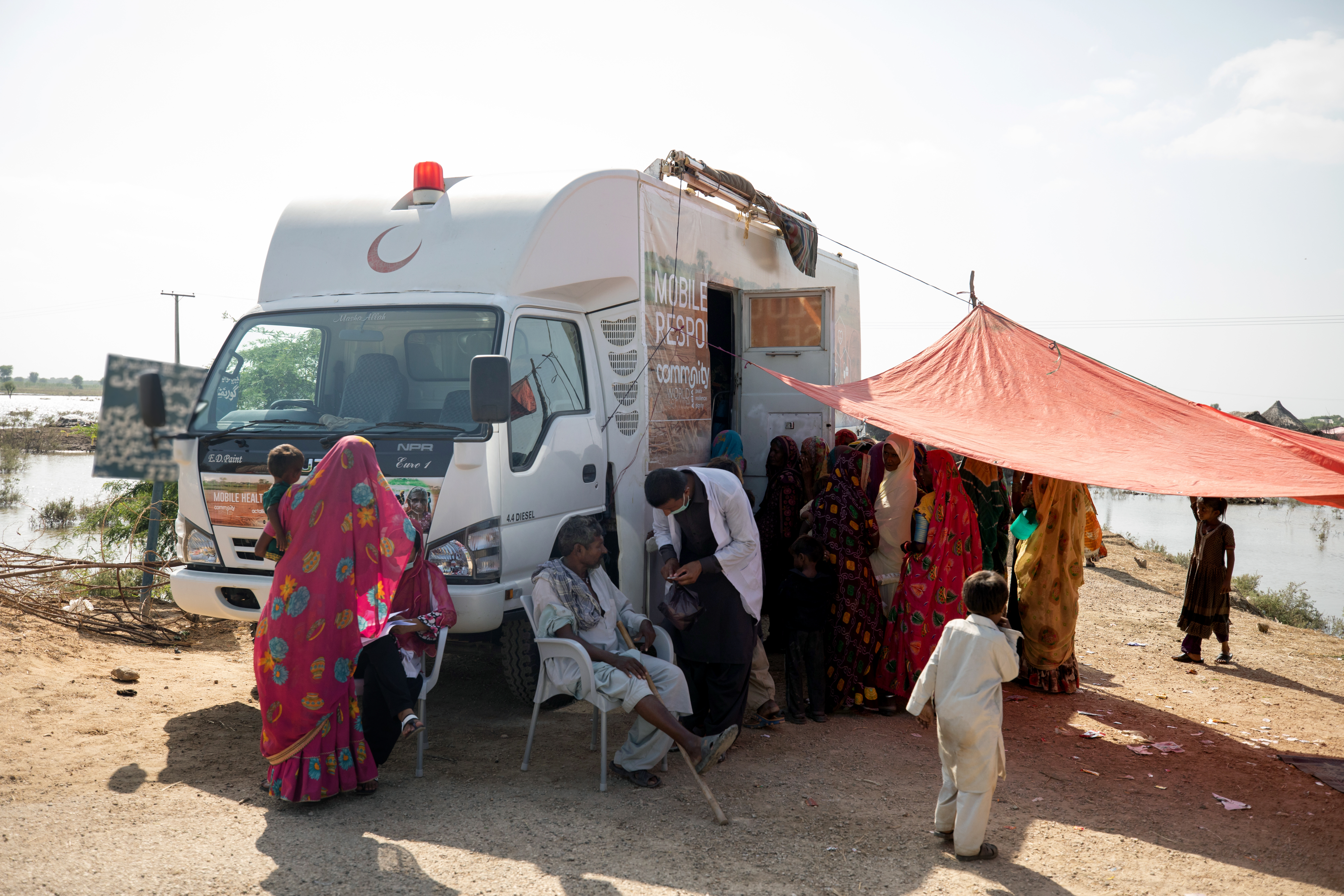 The DEC Pakistan Floods Appeal report looking into the first six months of the response showed that nearly 160,000 people were provided with basic health services such as treatment for illnesses, immunisations and maternity care, 123,000 people were given access to safe drinking water, and nearly 67,000 were helped with temporary shelter.
More than 50,000 people were given food such as wheat, rice, sugar and cooking oil, while over 25,000 families were provided with shampoo, soap, toothpaste and water purification tablets, and some 20,000 women and girls received dignity kits containing sanitary pads, underwear, and soap.
More than two million houses were destroyed or badly damaged and 20 million people were estimated to be in need of humanitarian assistance following the floods which saw one-third of Pakistan completely submerged.