The Conservatives have left the UK steel industry in a "cycle of crisis and bailout", Sir Keir Starmer has said, as he promised Labour backing for the sector.
The Labour leader will visit the British Steel site in North Lincolnshire on Thursday, where he is expected to commit a Labour government to invest in the steel industry as part of its broader green plans.
"Steel is integral to a modern economy, and my Labour government will back it, secure it, and grow it, creating high paying, productive jobs in communities all over the country, for generations," Sir Keir said.
"Through our Green Prosperity Plan, we will invest alongside industry in technology and innovation, as well as increasing demand for UK steel from our plan to build turbines, railways, and carbon capture infrastructure.
"In the last 13 years the Tories' complacency and inaction has led to a self-defeating cycle of crisis and bailout, failing workers, industry and the taxpayer.
"Securing investment in steel will create a virtuous circle of cheaper infrastructure, jobs, thriving industry, and economic growth. Labour will get on with it."
The pledge by Labour comes following years of concern about the future of the industry, as well as the fate of hundreds of workers.
British Steel in April said it would offer alternative jobs to around 250 workers affected by the closure of its Scunthorpe coke ovens, which it said would close as part of its drive to overcome global economic challenges and build a greener future.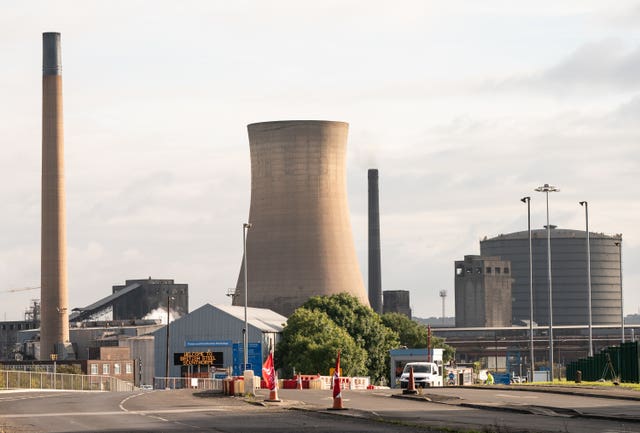 The party also believes that its plan for British-produced green energy will boost the long-term competitiveness of UK steel and drive down costs.
Labour argues that plans to increase generation of offshore wind, solar, nuclear, hydrogen will generate demand for millions of tonnes of UK steel.
Sir Keir accused Rishi Sunak of acting like a "passive bystander" when it comes to securing international investment to support business and jobs in the UK.
It comes as Mr Sunak prepares to meet Joe Biden in the White House on Thursday.
"The Prime Minister is impotently asking the President to open up to UK business, but those asks aren't underpinned by any sense of a plan for UK industry," the Labour leader said.
"The United States' ground-breaking legislation has created more jobs in seven months than the UK has in seven years.
"The Conservative response is to criticise it from the side lines, then ask for a piece of the pie, woefully exposing their lack of plan.
"The UK is becoming a passive bystander in a global race for the jobs and industries of the future.
"Labour will pull all levers needed to drive forward jobs and growth in Britain.
"We'll invest to rebuild Britain's industrial strength.
"We'll harness the ambition and hunger of British business, the skills and talents of our workers, and create tens of thousands of high skilled jobs, growing vibrant economies in all parts of the UK."
A Government spokesperson said: "Steel plays a vital role in the UK economy, supporting local jobs and economic growth. We want to secure a decarbonised, sustainable and competitive future for the UK steel sector, and we are working closely with industry to achieve this.
"We have made an offer of support to British Steel, and continue to engage actively with the company to ensure any investment would be successful and make effective use of taxpayers' money."