The Queen has praised the florist who designed the displays that decorated Westminster Abbey for the King's coronation and joked there was not much time to look at them.
Camilla paid tribute to royal florist Shane Connolly when the pair met at as the Queen launched the British Flowers Week exhibition at London's Garden Museum.
The abbey was festooned with blooms, sourced from the UK by the florist who is favoured by Camilla, when Charles and the Queen were crowned on May 6.
Camilla also singled out for praise the floral decorations around the grave of the Unknown Warrior in the Abbey.
Mr Connolly was the florist for the Queen's wedding to Charles in 2005 and created the floral displays for the funerals of her father and brother.
He gave a speech highlighting the King and Queen's "support of British grown flowers" which has "never faltered".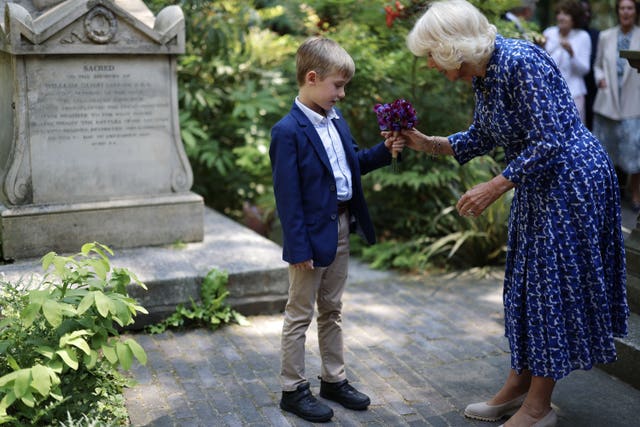 "On May 6 you trusted them, and me, for your coronation.
"No single flower type could be guaranteed or predicted, in fact nature was in charge of design."
During her visit the Queen toured the British Flowers Week exhibition, chatting to the designers of the floral displays that used sustainably sourced plants and flowers, and she commented on the recent sunny weather saying "we need a bit of rain".
She was escorted by TV gardener Alan Titchmarsh, president of the Garden Museum, who said after the visit: "We are fortunate in having a King and a Queen who recognise the value of having a garden, and with the kind of lives they lead it's a place of solace, respite – what we all find really in a garden.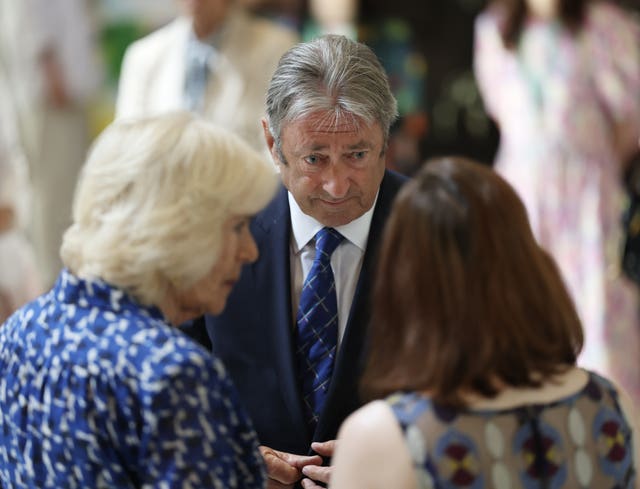 Before leaving Camilla joined a group of seven school children from La Retraite Roman Catholic Girls' School in Clapham, south London.
She joked "no chopped fingers" as the pupils sliced tomatoes and cucumbers for a salad featuring edible flowers they had grown, and quipped she hoped to see them on MasterChef one day.