The Bank of England is still likely to hike interest rates on Thursday, but this week's lower-than-expected inflation figures give decision-makers a little more leeway than they otherwise would have had, economists said.
The Monetary Policy Committee had been widely expected to hike rates again, from 5.25% to 5.5%, which would be the highest base rate since February 2008.
Wednesday's inflation figures did not change this outlook, economists said, but did make it less likely than before.
Inflation hit 6.7% in August, down from 6.8% in July, and significantly lower than the 7.1% that had been expected.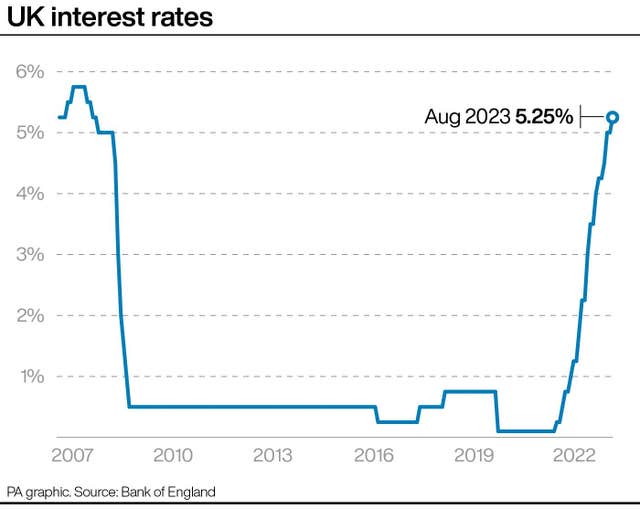 The Bank had forecast inflation to reach 7.1% during the month.
The Bank hikes interest rates to curb inflation, so the fact that inflation is lower than expected will have given decision-makers on the Monetary Policy Committee (MPC) more breathing room.
But experts at Investec Economics said that while headline and services inflation had both fallen below the August forecasts, growth in private sector pay had overshot the Bank's outlook significantly.
The bank had forecast that pay would rise 6.9% over three months compared to the year earlier. In fact, it appears to have risen 8.1%.
"We think that it is this variable that will convince the Bank of England to increase the Bank rate once again tomorrow to prevent upside risks to inflation from crystallising," Investec said.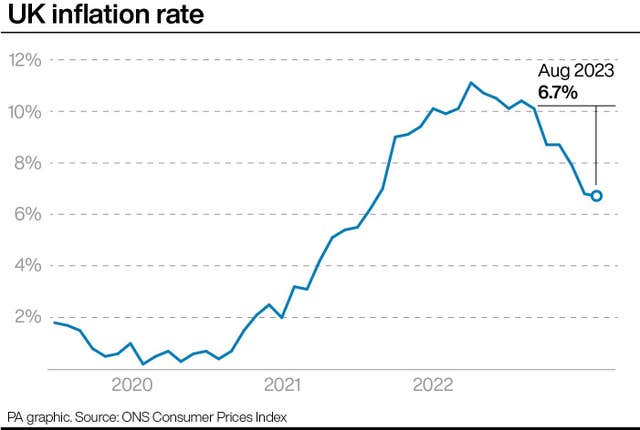 It could therefore mean that if the Bank decides to hike rates this week, that might be the last time they do so, at least for a while.
Any increase would be the 15th hike to the Bank's base rate in a row. It started upping rates from 0.1% in December 2021 and has not missed a single opportunity to do so since then.
The increases have been an attempt to stem inflation, and the Bank's Sarah Breeden, who is expected to join the MPC before November's meeting, said this week she thought inflation could have been double the rate it reached without the Bank's intervention.
"We're still tempted to say the Bank of England will hike rates tomorrow, and some of the downside surprise in services inflation is down to volatile travel categories," he said.
"But it's a close call, and both wage and inflation data suggest the end of the current tightening cycle is very close to its conclusion."
Debapratim De, senior economist at Deloitte, said: "Although many expect the Bank of England to raise interest rates by 25 basis points this week, today's figures will give it some additional room for manoeuvre, should it choose to pause tightening instead."