Charles and Camilla travelled to Bordeaux on the last of their three-day state visit to France.
The King, who yesterday became the only British monarch ever to speak from the French senate chamber, smiled as he shook hands with people gathered outside the Hotel de Ville.
They signed the town hall's guest book before going out to the garden to plant a loquat leaf oak tree. Charles giggled as Camilla poured water on the plant, saying "very good".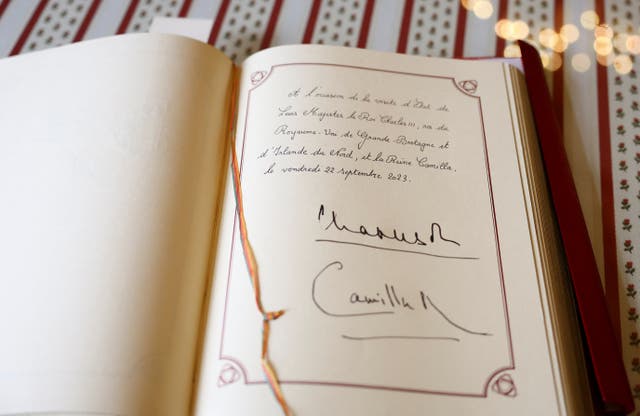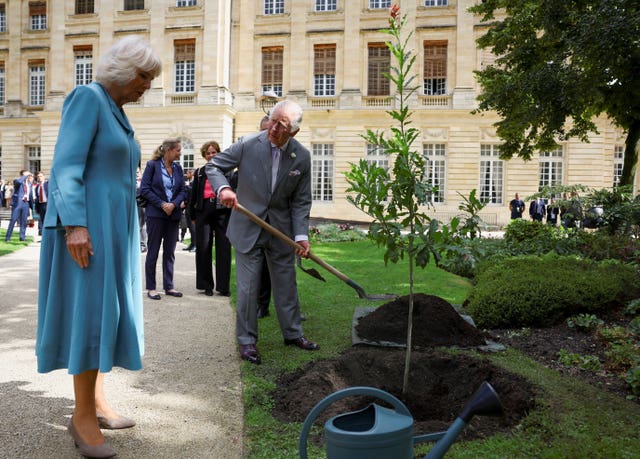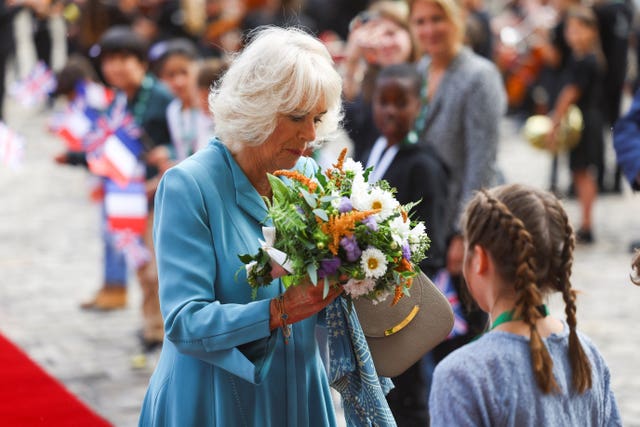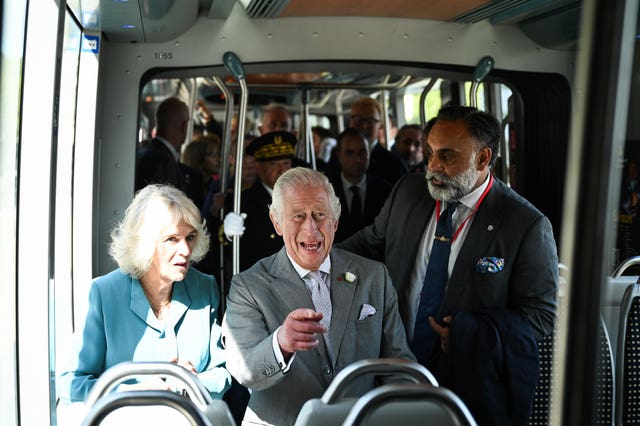 He was invited to sample some Cotswolds whisky, made from barley grown at Highgrove, and a glass of St Ferdinand Source Lussac-Saint Emilion, a red wine from the region.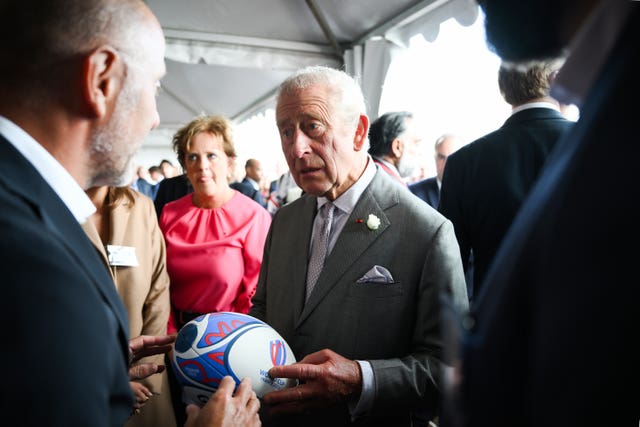 The couple also attended a reception on board the Royal Navy frigate, HMS Iron Duke, where they watched a flypast.
Charles spoke in French as he mingled with guests while clutching a glass of Pimms.