Sales in the UK's retail sector returned to growth last month as supermarkets, clothing and homeware stores reported stronger trading after wet weather dampened July spending.
Retail sales volumes grew 0.4% in August, up from a revised fall of 1.1% in July, according to the Office for National Statistics (ONS).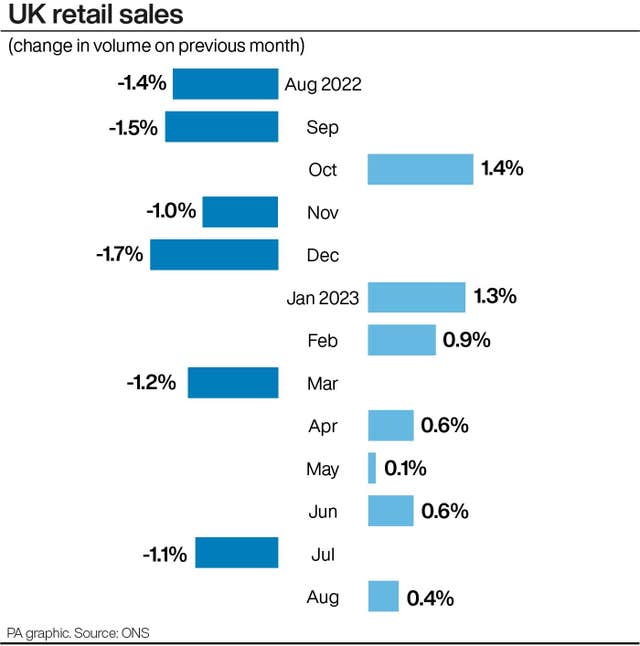 Clothing stores reported a rebound in spending last month with sales up by 2.3%, mostly recovering from a drop of 2.9% in July.
More spending on furniture and hardware also drove up sales across household goods stores, the ONS found.
However, fuel sales acted as a drag on the overall figure, with volumes falling by 1.2% and retailers suggesting the sharp increase in petrol and diesel prices during the month reduced spending.
Furthermore, warmer weather in August lured shoppers back on to the high street, meaning that online shopping dwindled.
Non-store retailers, which predominantly means online stores, reported a 1.3% fall in sales volumes following a rise of 1.9% in July amid rain showers and online promotions boosting spending.
Senior ONS statistician Heather Bovill said: "Retail recovered a little from the large fall seen in July, driven by a partial bounce back in food and a strong month for clothing, though sales overall remain subdued.
"These were partially offset by internet sales, which dropped slightly as some people returned to shopping in person following a very wet July.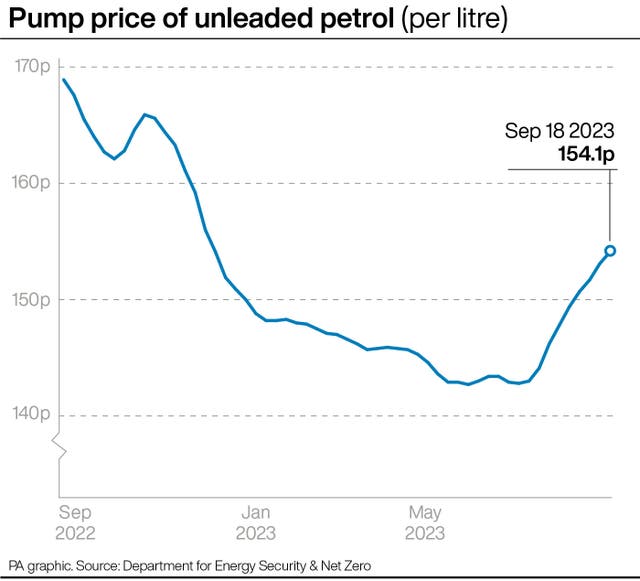 But the value of spending continues to soar above pre-pandemic levels, while volumes have fallen short. It means that people are spending more money but getting fewer items in their baskets.
Compared with the pre-Covid level in February 2020, total retail sales were 17.3% higher in value terms but volumes were 1.5% lower, the ONS revealed.
Compared with the previous month, the amount people spent grew by 0.8% in August.
UK inflation has eased in recent months but prices continue to rise, especially across food items where inflation remains well in double-digits.
"Toiletries, cosmetics and books performed particularly well as consumers purchased holiday essentials for their late summer getaways.
"Although white goods and other big-ticket items continued to take a hit as households spent more cautiously.
"The next few months are vital for retailers as they gear up for the all-important Christmas trading."
Erin Brookes, the European retail lead at Alvarez & Marsal, said: "While consumer confidence will no doubt be boosted by news that inflation is slowing, retailers will still need to be laser-focused on delivering value for their customers.
"The cost-of-living crisis will continue to bite as energy bills and mortgage payments weigh on household budgets, meaning savvier shopping into the festive season."