A police officer who was driving a vehicle which fatally injured a prolific offender when he got out of a moving car at the end of a pursuit has apologised to the teenager's parents but said he never meant to hurt their son.
Disqualified driver Kelvin Bainbridge, 19, was one of County Durham's most wanted criminals when he was spotted behind the wheel of a Nissan Primera in October 2019, along with four passengers including his mother and his pregnant partner.
He died following a six-minute pursuit through Spennymoor when he tried to exit his car while it was still moving and suffered blunt head injury when he was struck by the front valance of a marked police BMW driven by Pc Paul Jackson.
The officer told the jury he had brought his vehicle to the side of the Primera, aiming to block off an alleyway.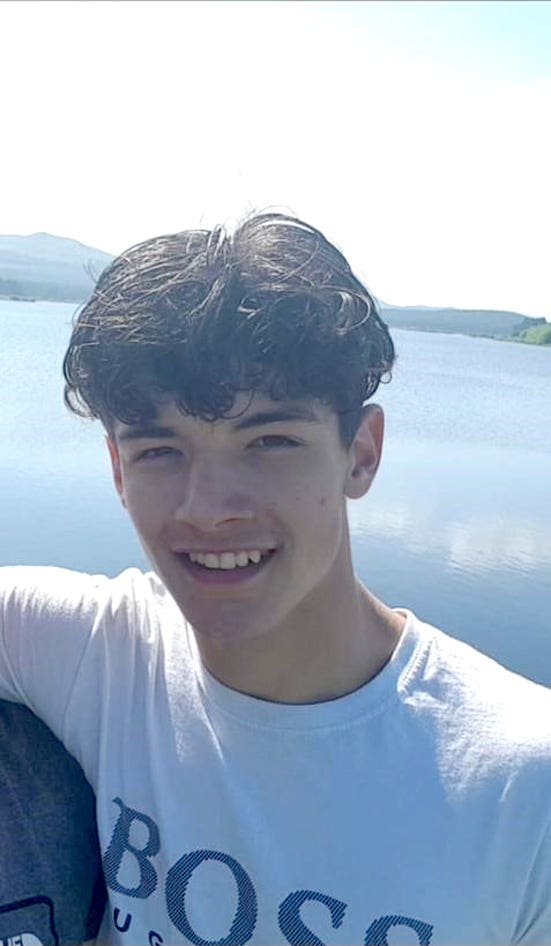 The officer was asked by Jamie Burton KC, for the family, if this decision to mount the kerb alongside the Primera was "highly dangerous", as it was "all but inevitable" that his vehicle would hit Mr Bainbridge if he tried to flee.
Pc Jackson addressed Mr Bainbridge's parents, Troy and Suzanne, at an inquest in Crook, County Durham, and tearfully apologised.
He said: "I had no idea he would jump out of a moving car.
"In my mind's eye, I had closed off the most likely escape route.
"I'm sorry Suzanne, Troy, I never went out of my way to hurt him, I just wanted to arrest him."
The jury heard Pc Jackson was a qualified police driver and armed response officer who had carried out hundreds of pursuits, and no-one previously had been injured.
He told jurors: "It's a horrible feeling in the pit of your stomach, all you want them to do is stop.
"You are constantly thinking, 'do I stop, do I keep going?'
"I made all the right calls."
"I watched it with pride at someone doing everything right," he said.
"But it went awfully wrong.
"I was trying to do the right thing, I am so sorry for how this finished. I am."
He told John Beggs KC, for the police, that he was "devastated" to learn later that Mr Bainbridge had died.
Pc Jackson had not been involved in any pursuits since this fatality almost four years ago, explaining he was no longer in a "front-facing" role and now trained new recruits. He said he would not return to roads policing.
The officer said it "did not even enter" his head that Mr Bainbridge might decamp from his car while it was still moving.
Pc Jackson said: "I felt it was proportionate.
"(I used the car) to block off an escape route, it was nothing more than that."
The inquest has previously heard the teenager's mother claim that her son believed Pc Jackson had a "vendetta" against him.
The officer appeared emotional when he replied: "I had no vendetta against Kelvin Bainbridge."
Pc Jackson said Mr Bainbridge figured no higher in his professional life than any other wanted person.
He had no recollection of an alleged incident in which he apprehended Mr Bainbridge outside a court in 2017, saying: "I arrest somewhere between 80 and 100 people a year and detain around the same number, you don't recall every interaction you have with someone."
The inquest was adjourned until Thursday morning.