A woman who appealed on Twitter for help finding her MacBook and passport after she left them at a station has had her "faith in humanity restored" after the items were found.
Lisa Williams, 26, a freelance illustrator, had missed the last train from London Marylebone to Birmingham and in the panic to make it to the coach station instead, left behind a bag with the MacBook, her passport and a purple A4 notebook.
When she realised the problem she started calling numbers for lost property, the station and Chiltern Railways before posting on Twitter.
She asked people to help her find her things, saying "her entire life's work and memories" were on the MacBook.
Because the MacBook was off, she was unable to use Apple's location services to find it.
As she appealed for help, Lisa was inundated with retweets and positive messages.
One woman even offered to go into Marylebone station in case it was easier for a person on the ground to help retrieve the items.
Some people retweeted her plea for help from as far away as Australia and Canada – knowing it wouldn't find the item any time soon but to show Lisa support.
Even before Twitter was helping Lisa, the kindness of strangers was shining through.
"I had missed the last train home to Birmingham from Marylebone and was in a state of misery," Lisa told the Press Association.
"A very kind stranger insisted on giving me £20 to jump in a cab to Victoria Coach Station. I only had 15 minutes to make the 11.30 coach which I also missed.
"Upon arriving at the coach station, I realised that I didn't have my laptop bag with me."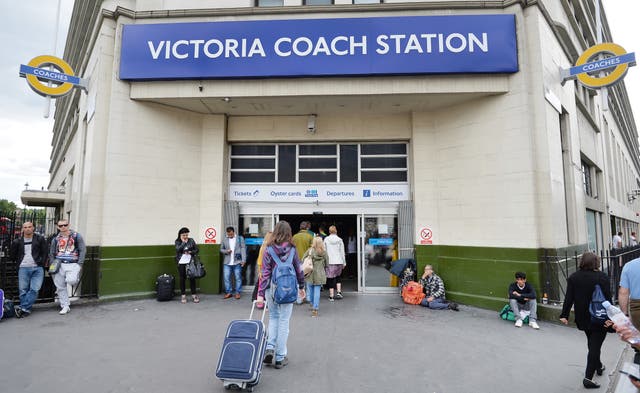 "I called the driver, he told me Lost Property had closed and he couldn't find the laptop."
She eventually caught a coach at 12.30am and got back into Birmingham at 4am where she filled in a lost property form.
She added: "I woke up to find my tweet had been retweeted 6,000-ish times and I was inundated with kind words."
Chiltern Railways also got in touch asking for more info and a description.
Then, 12 hours after Lisa's first post came the tweet everyone wanted to see.
As she informed people her belongings had been found, she praised "lovely Twitter folk" for their "support and kind words".
She added: "Faith in humanity restored and a Merry Christmas to you all!"
Lisa will be reunited with her things later this week when back in London for the next session of her advertising and design course.
"I am so thankful to all the kind Twitter folk, the man who gave me £20, John the cab driver and the wonderful human who handed my belongings in."
Awww. A Christmas tale for the modern age.