Fiona the hippo, aged one, won the internet's heart in 2017 thanks to her charm and spirit, but now it seems she's won the heart of a fellow hippo too.
Timothy, a two-year-old hippo from San Antonio Zoo, tweeted (with the help of a human) saying: "I have seen you on the internet… you are the most beautiful hippo I have ever seen! Perhaps we can meet someday and be boyfriend and girlfriend?"
Fiona the hippopotamus from Cincinnati Zoo and Botanical Garden became famous last year as the zoo documented her progress from a premature baby hippo to a heavy and healthy size.
Timothy the hippo is 1,200 miles away from Fiona, having recently moved to San Antonio from ABQ BioPark Zoo in New Mexico.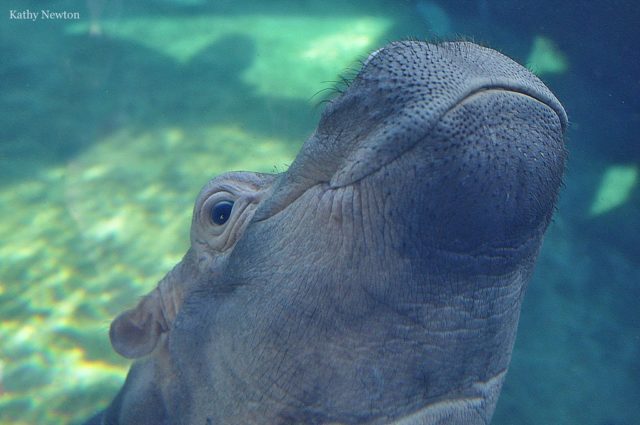 The zoo said: "Your DNA will decide if you're the one for our little diva."
Social media users loved the interaction, with the original declaration of love reaching over 4,000 retweets, and Fiona's response at over 9,000 retweets.
People were protective over Fiona, but also offered advice to Timothy on how to win her heart.
Go get her!