Twitter has fallen in love with the tale of a "kitten portal" opening up in a couple's back garden.
On Tuesday, the second anniversary of the first kittens being found, musician Mike Shirley-Donnelly shared the full story in a Twitter Moment.
"A negligent neighbour one street over from the house we were living in abandoned two unfixed female kittens," Shirley-Donnelly told the Press Association.
"Given the local feral tomcat population, they got pregnant almost immediately and since every house in the vicinity except ours had dogs, our yard must have felt safe. We also had some overgrown bushes that we were waiting for the rainy season to end to take care of, but they provided decent shelter for the kittens."
Five kittens were now living with the couple, when Delicaye, Shirley-Donnelly's wife, heard meowing outside. It was a sixth kitten from a different litter and they named him Jon Snow. He would later be joined by his two siblings.
More and more kittens began appearing in the year after the first five were discovered. In total, 24 kittens were rescued, with 21 being the peak living in their house at one time. All of their stories were told in Shirley-Donnelly's viral Twitter moment with adorable photos.
Soon after the kitten portal had been closed by catching and neutering the two original female strays, Shirley-Donnelly and his wife moved to a larger house in Palm Springs to accommodate the new members of their family.
So what's it like living with so many cats in the house?
"It's possible that since we got almost all of the cats from birth or early-kittenhood that they've decided we're their parents, if that makes sense. So there are no aggressive behaviours, no in-fighting, no territory marking, but they all care for each other and are super-affectionate with us.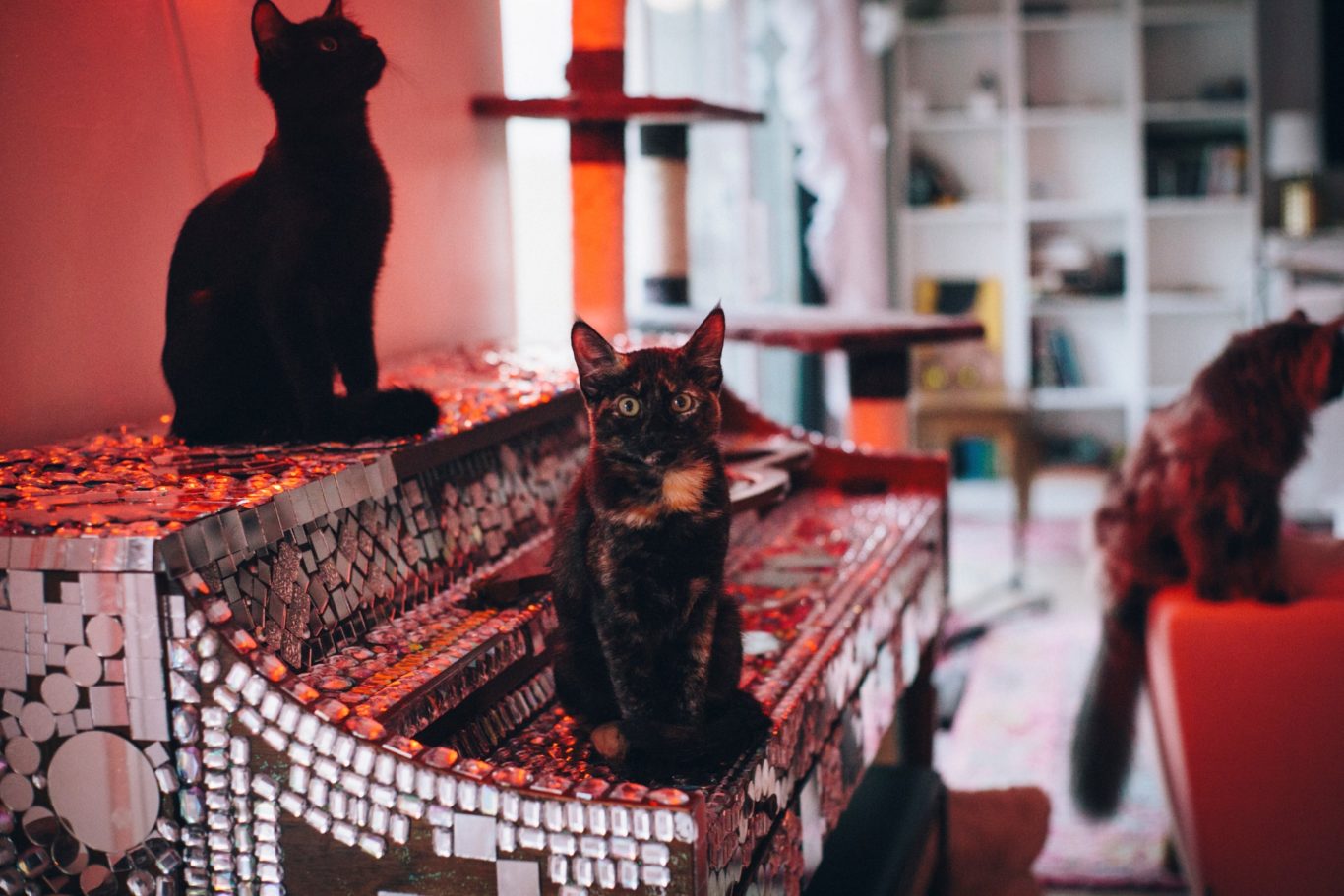 If people take away anything from his Twitter thread, Shirley-Donnelly wants people to be educated about spaying cats.
"I'm not sure how the programmes work in the UK, but at least in California we have trap/neuter/release programmes though local animal shelters where if you use a safe trap (we use Havahart brand ones) and bring the feral cat to them, they'll fix it, vaccinate it and you can return it to where you found it to live out its days in the wild if it's not tameable," he said.
"They notch a tiny little corner out of the cats ear so you can tell from a distance if the cat is fixed or not."