This is the moment a squirrel was rescued from a toilet by gripping on to a mop handle.
The rodent had somehow become stuck in the loo at a student houseshare in London.
The students called the RSPCA to rescue the animal.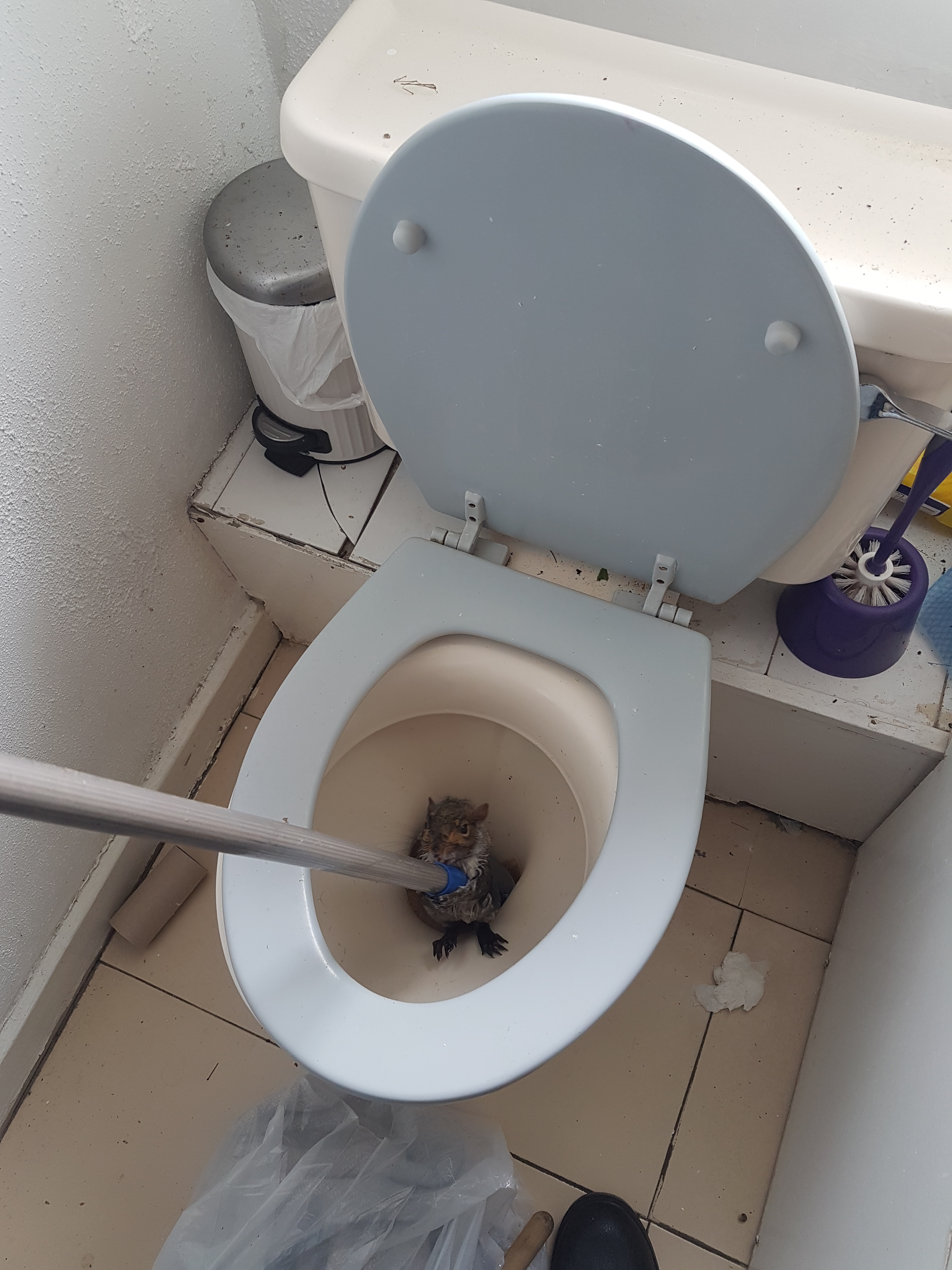 He was dried and cleaned and released back into the wild.
"Fortunately the squirrel wasn't injured at all and I could release him back into the wild where he belongs," Gillard said.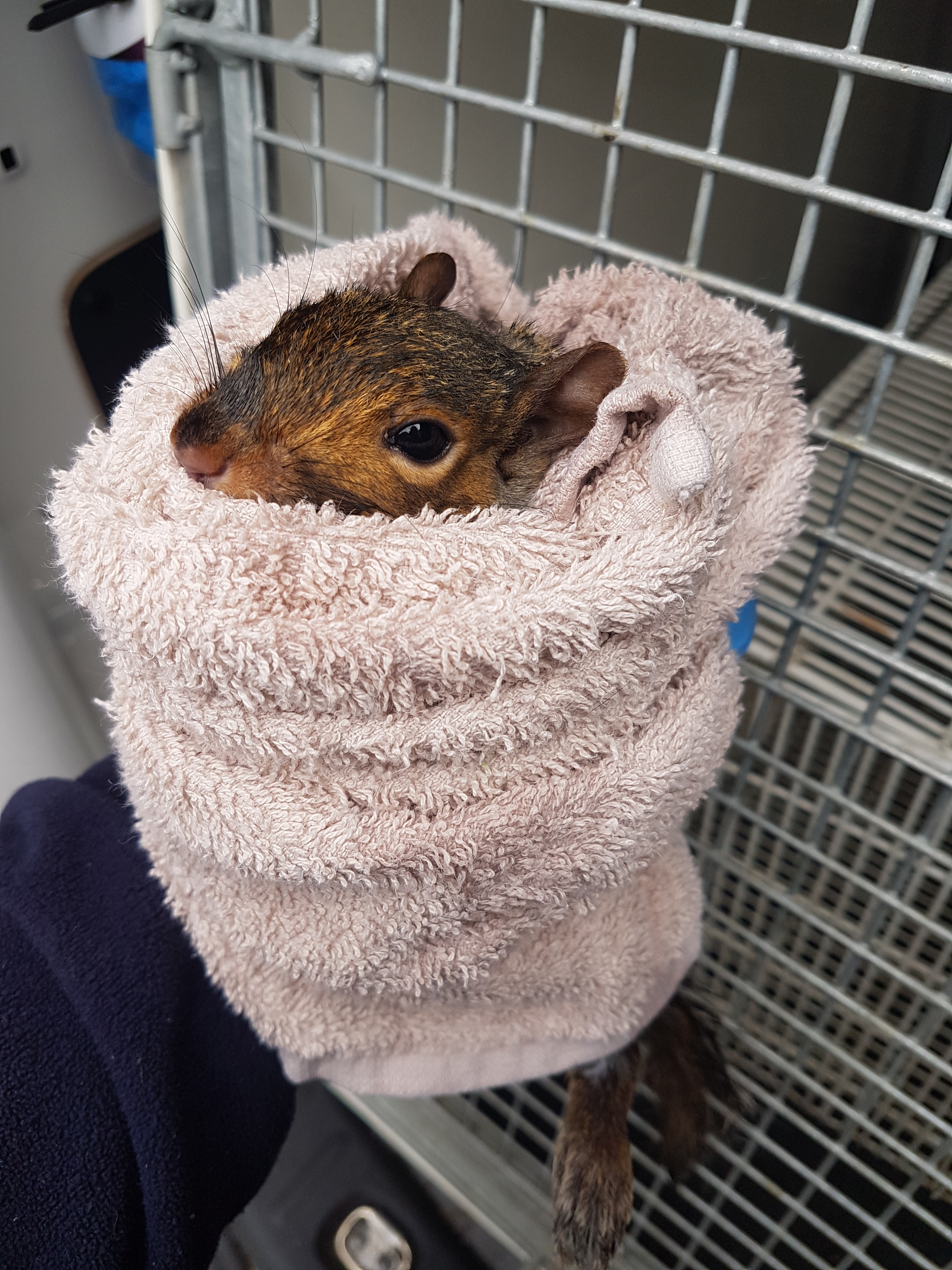 "I think he must have come into this house through the roof and slipped into the toilet," Gillard suggested.
"It was certainly one of the most unusual rescues I've ever carried out – I did rescue a bat stuck in the plughole of a sink last year but I think this one takes the crown."