An unfortunate cat in California has received emergency care after being pierced by an arrow.
The two-year-old male was found alert, meowing and clearly in distress in Perris, California, and rescued by staff from Riverside County Animal Services.
The team at San Jacinto Valley Animal Campus anaesthetised the cat and safely removed the arrow.
Although the arrow didn't go through the chest cavity, unfortunately its left front leg was fractured by the arrow and may need to be amputated.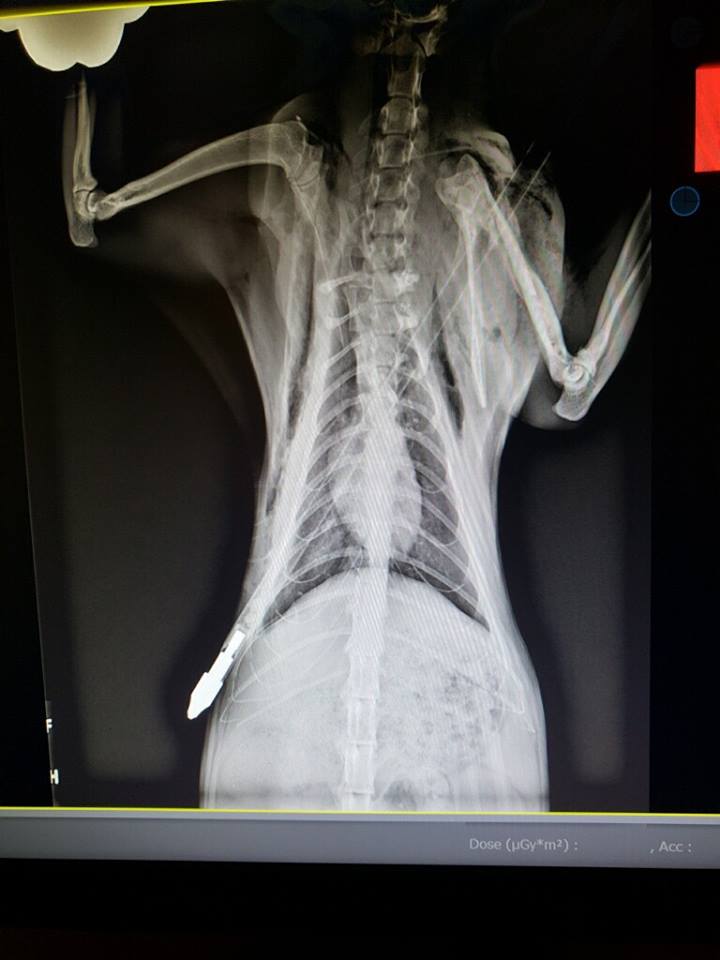 "The majority of the trauma was sustained in the left front leg and shoulder, as evidenced by the fracture," said Dr Strongin. "But, still, we cannot rule out any potential internal injury.
"I think he's extremely lucky that the arrow did not do more damage," she continued. "It will be very satisfying and rewarding if he goes on to live a happy, healthy life in a new home."
"It's a heinous act when someone purposely harms any animal causing serious – and sometimes – fatal injuries."