Rainbow-coloured zebra crossings have been added to a university campus as part of Pride celebrations.
Now, students and staff at Laurentian University in Canada will step over stripes of red, orange, yellow, green, blue and purple when they cross some campus roads.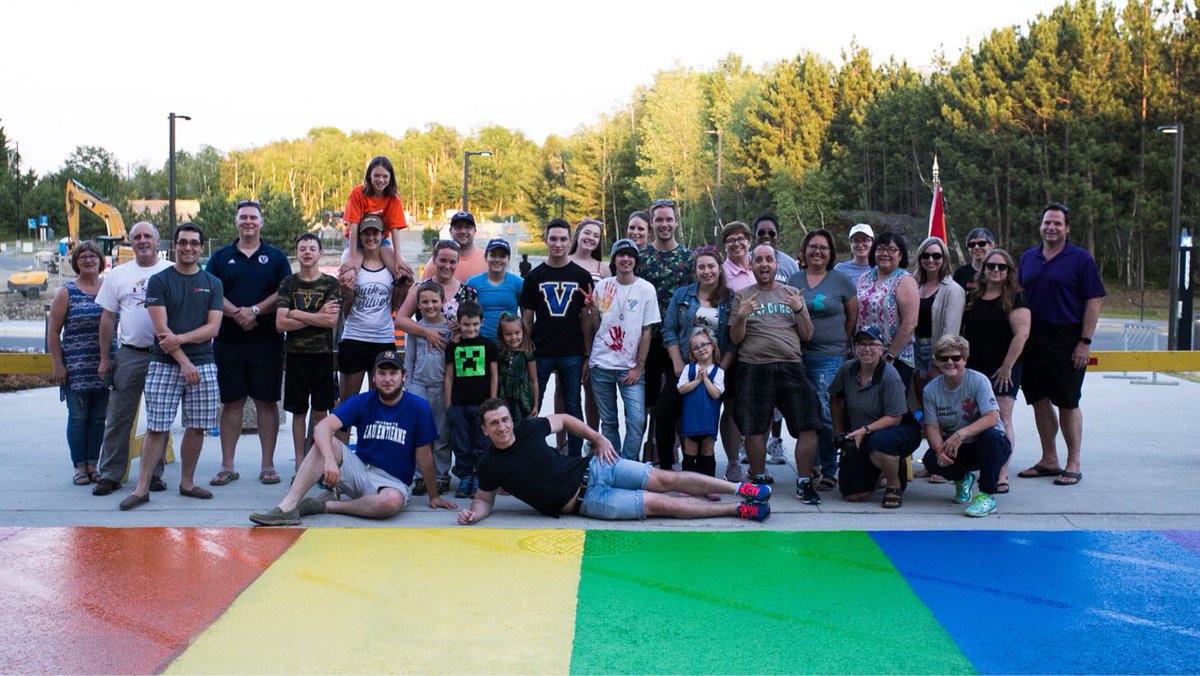 "The cross-walks are here to stay, we have another paint-day planned in August to do the upkeep," a spokesman told the Press Association.
The introduction of the new pride crossings "started with a tweet and ended with an engaged community coming together" the university wrote on Twitter.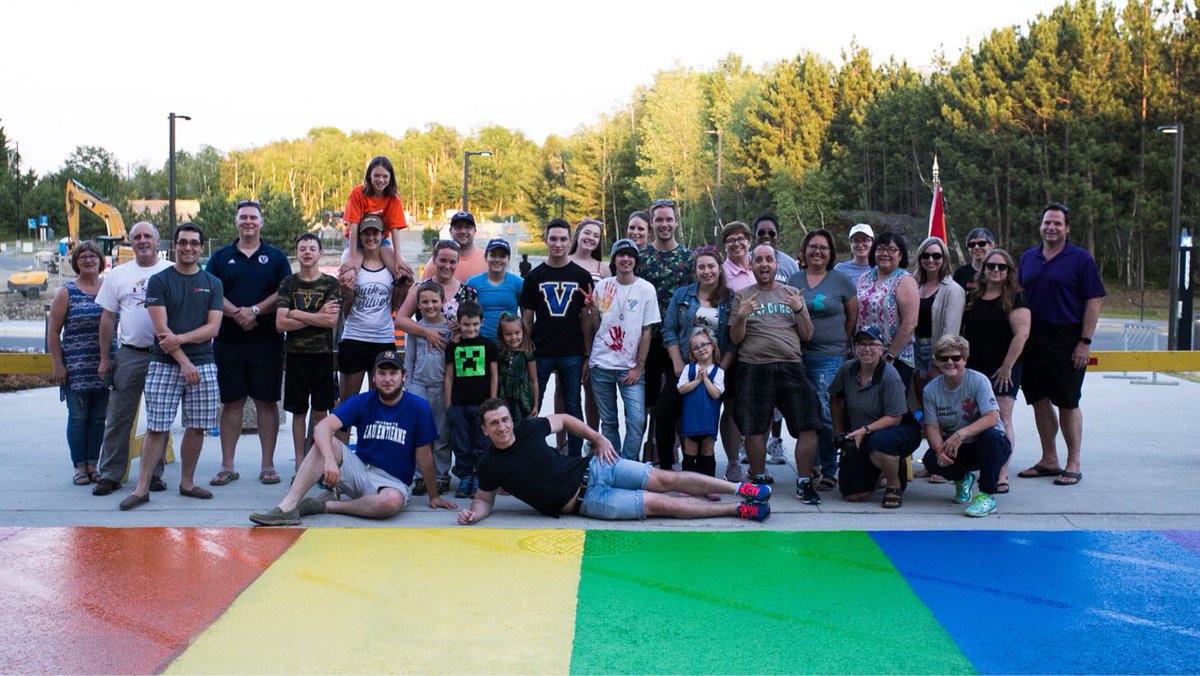 Other pictures show students with giant rollers painting sections.
More than 9,000 students in undergraduate and post-graduate programmes study at Laurentian University in Ontario.
The campus rainbow crossing initiative was started by a tweet from Dr Ann Pegoraro who spotted a pride crossing in Sudbury where the university is based.
Earlier this month she declared "now we need a rainbow crosswalk on campus".
A few tweets later the university vice-chancellor Pierre Zundel was among those saying it needed to be done and offering to "buy the paint".
And a few days later and a time and date for the painting was set.
With a great turnout and end results.
There was a lot of love for the new crossing on social media too.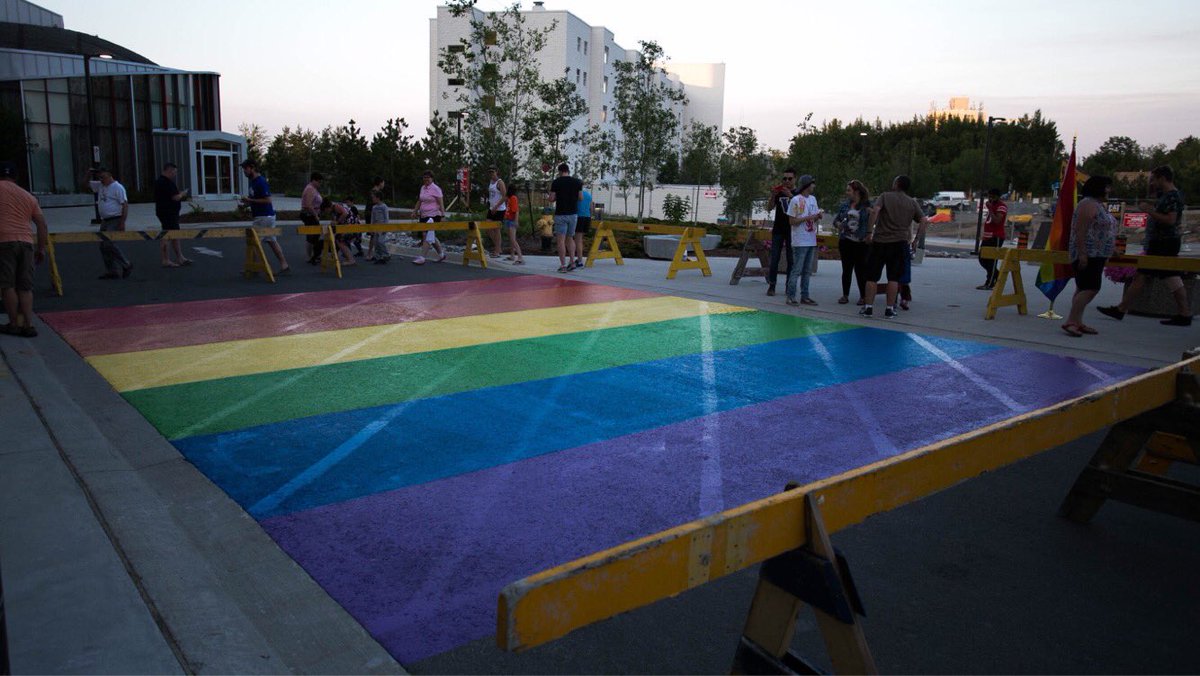 — ck✨ (@carolinaskeen) July 12, 2018