A 25ft statue of Jeff Goldblum has been unveiled in London to the delight – and surprise – of passersby.
The statue, near Tower Bridge in Potters Fields Park, replicates Goldblum's open-shirted pose from the 1993 film Jurassic Park.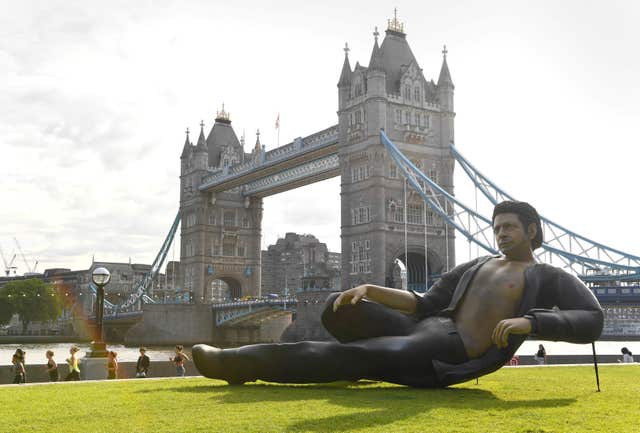 Goldblum played Dr Ian Malcolm in the original hit of the franchise and its sequel The Lost World: Jurassic Park four years later.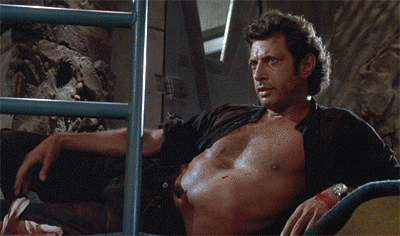 "It's great, the human body is beautiful in all ways."
This year, he reprised his role as Dr Malcolm in Jurassic World: Fallen Kingdom, the latest film in the series.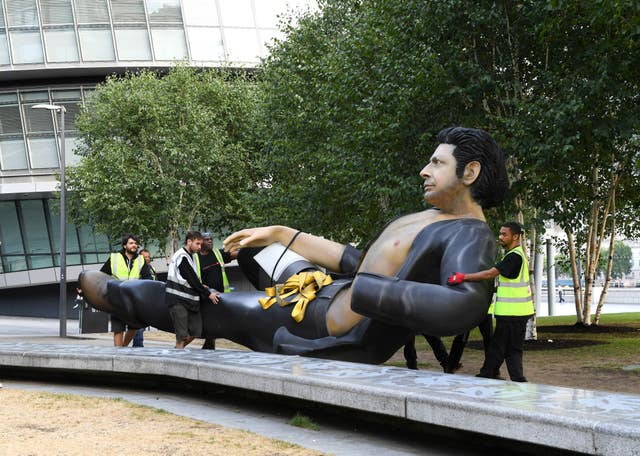 Radio DJ Adam Ricard called out the bizarreness of the scene tweeting: "25ft Jeff Goldblum statue pops up in London to celebrate the 25th anniversary of Jurassic Park, which was June 11th, a month ago. Also none of the movie was filmed in London nor is Jeff Goldblum a native of the English capital. So let's just bask in its nonsensical glory."
While it's still bizarre, the film was released in the UK on July 16, a few weeks after North America.
Here is Jurassic Jeff once more. Wow.