Quick-thinking neighbours prevented a potential accident in Galway after a JCB was used to stop a building's roof blowing away in Storm Ali's strong winds.
Neighbours noticed the roof of Renvyle Post Office being buffeted by the storm.
With the building's owner away on holiday, neighbour Liam Diamond thought quickly and called local plant hire firm Graham Heanue, who arrived swiftly with an excavator and secured the roof with its bucket.
Liam's daughter Priscilla Diamond, who filmed the incident, warned the roof could have caused injuries had it blown off.
"To the front of that building is the main road, it was busy with children going to school, people going to work and customers using the post office," Priscilla told the Press Association.
"It was not going to last much longer and could have caused injuries or accidents if left to fly away."
Priscilla's brother Diego Diamond said the bucket was still holding the roof in place a day later, but that a builder has arrived to temporarily secure it.
"I was fearful that some auld buck would park up in front and the roof would land on them," the 32-year-old local business owner said.
"We're just neighbours and for public safety more than anything we took action to prevent possible fatalities."
A second named storm, Bronagh, is set to batter parts of the UK and Ireland over the coming days, with more strong winds expected.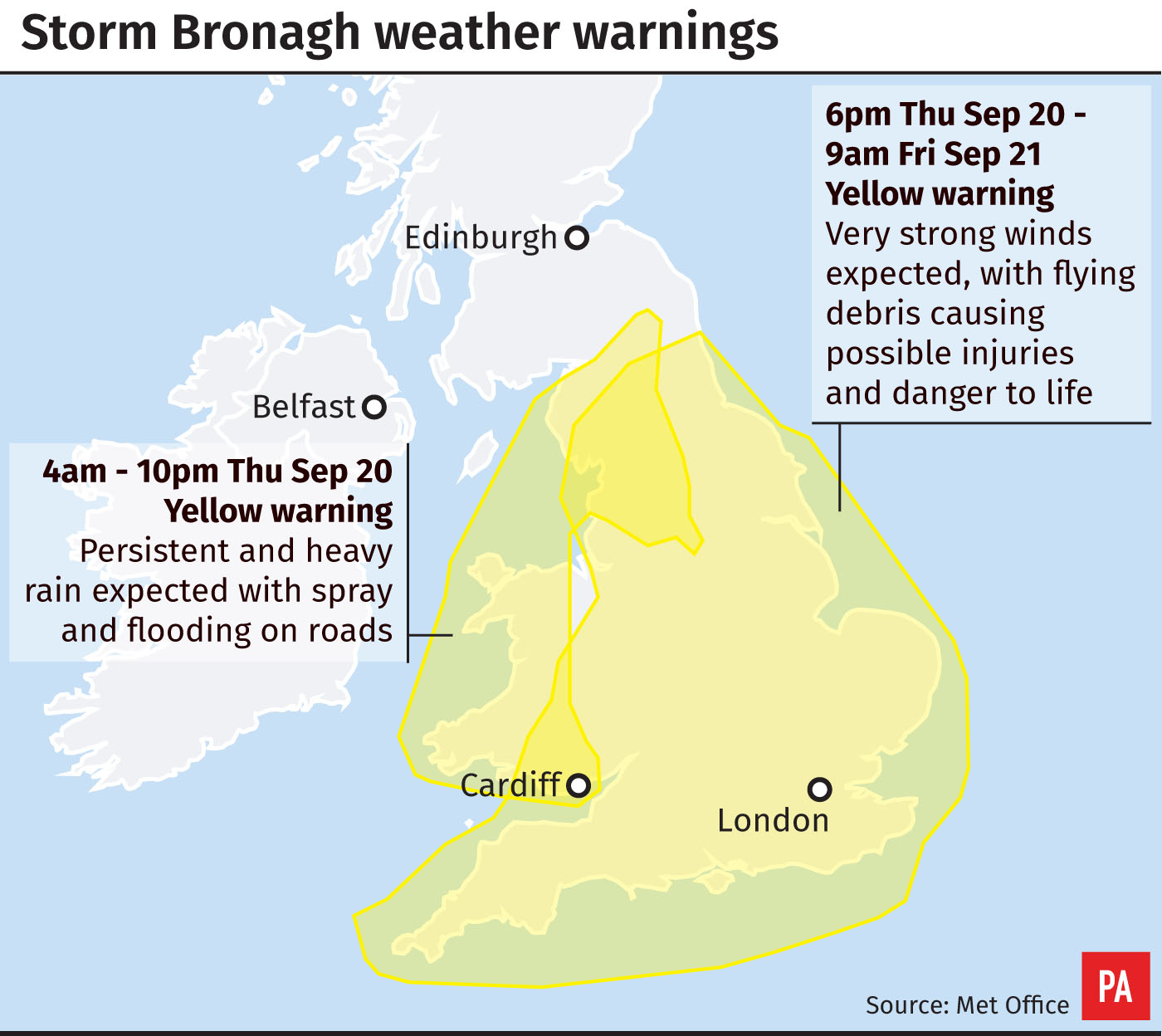 "Take heed of weather warnings, tie down anything that could possibly cause damage (roofs are normally not on that list), don't leave loose s*** out around the house," he said.
"We were nearly hit by a few flying missiles while trying to prevent the roof from going."