What happens when you give the creative brilliance of a child's mind the skill of a professional artist?
Artist William Lyday is discovering exactly that, by reimagining and redrawing doodles drawn by his young nephews Danny and Erik Kolar.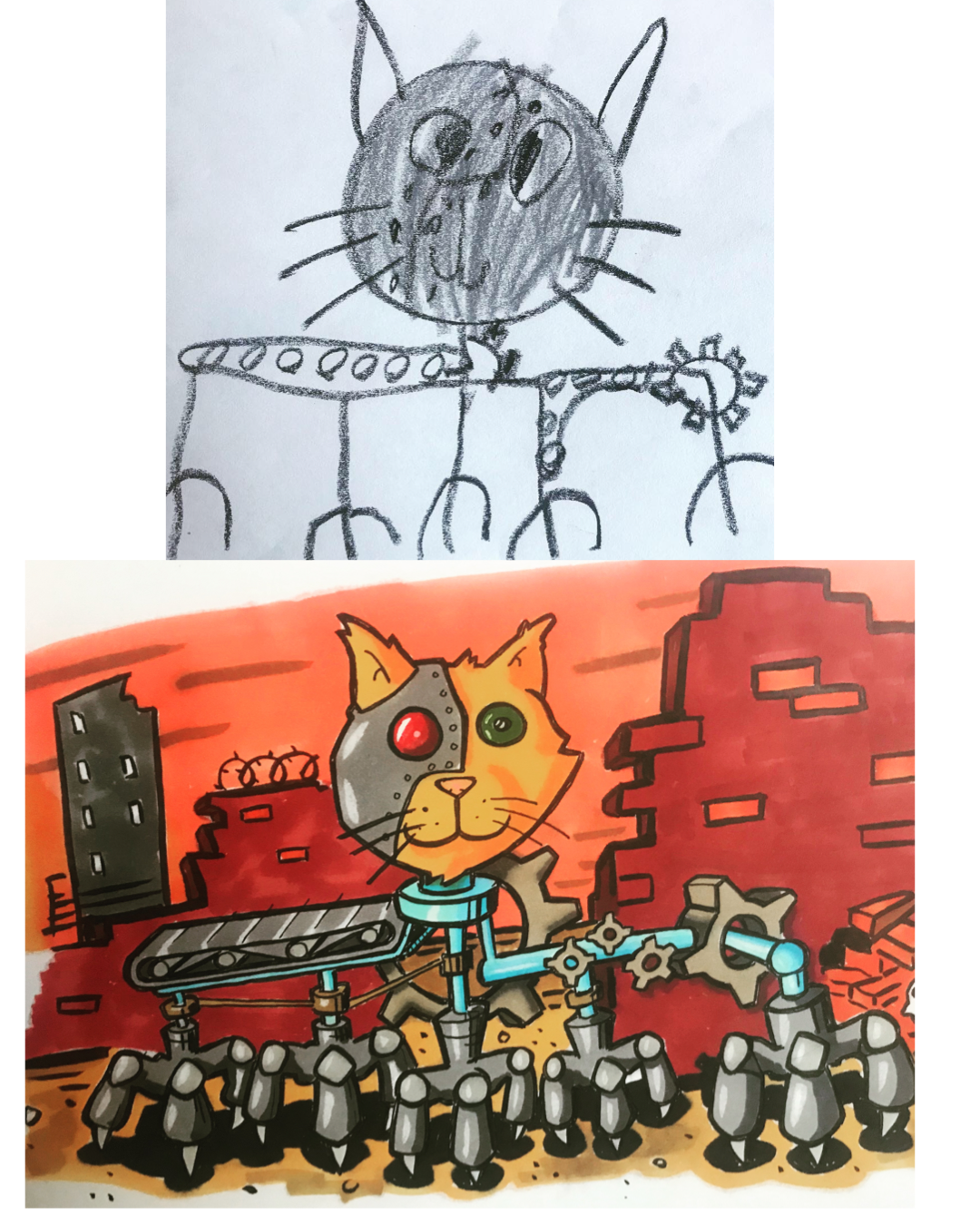 "The first time I got reactions from them they thought a majority of them were great and they loved them," William told the Press Association.
"But sometimes they can be critics!
"Because sometimes they won't include a whole lot of detail, leaving me to have to fill in the gaps and that doesn't always match the picture in their head."
One such example where William got it wrong was when he drew a "kind of alien tiger" from a minimal piece by Danny.
William quit his job in January to pursue work as an artist full-time and says he would ultimately like to make his nephew collaborations into a book.
"That gets in the way of us just making what we want without any second guessing."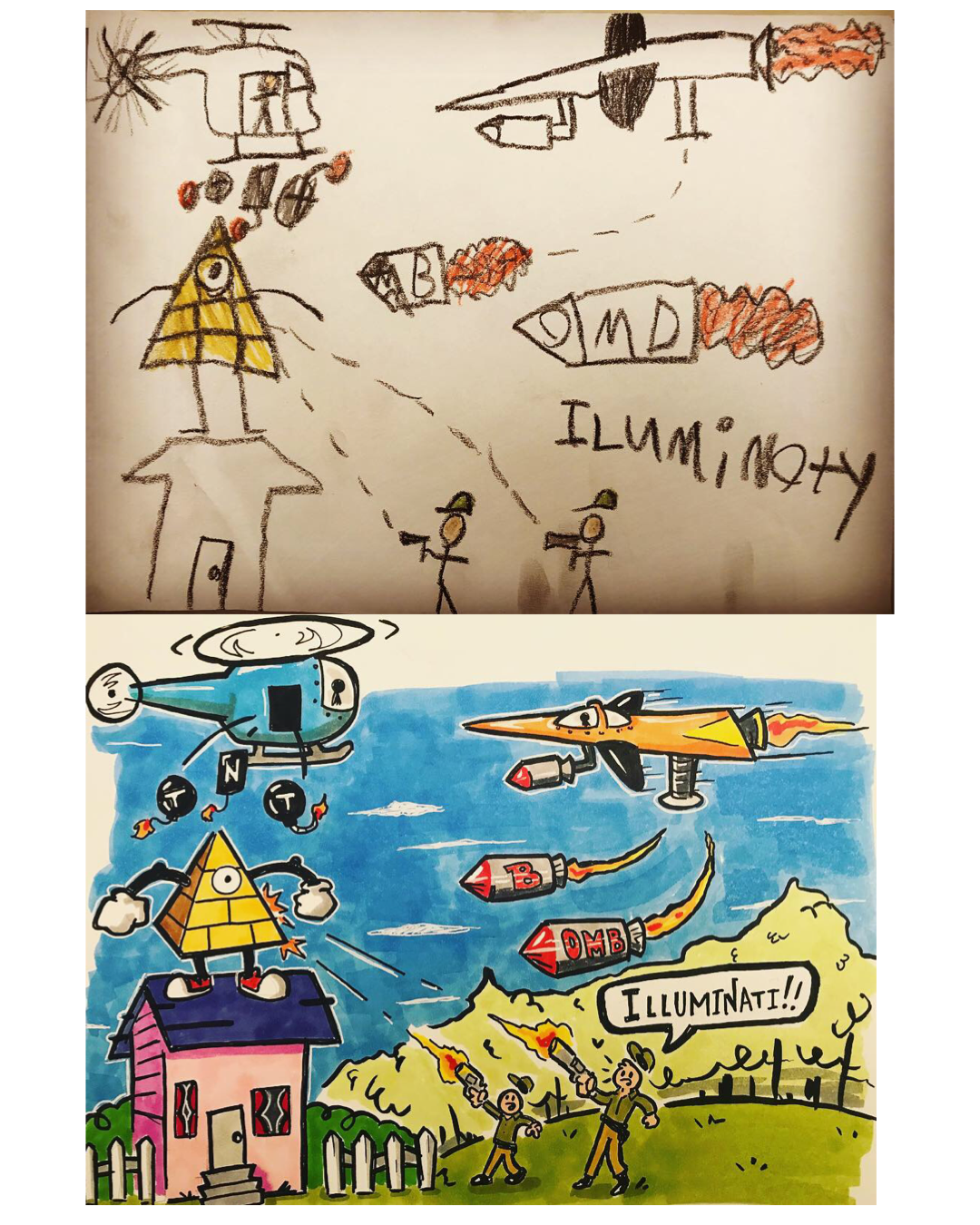 "There's one that Erik drew with what looked like an alien collecting souls in outer space," he said.
"The alien had machine gun earrings, and a ball and chain for an arm.
"I do see them showing more enthusiasm about art, and enthusiasm for brainstorming completely new creatures and worlds," William said.
"As a kid growing up, I loved art, but didn't have a lot of support or teachers that really fostered my abilities. So I wanted to make sure the boys had somebody in their life that fills that role for them."