Northern Ireland football fans travelling for a crunch World Cup qualifier in Norway face paying £7 for a half of the local brew.
The Green and White Army will converge on Oslo in October, and while their side grapple for a result to ease their chances of progressing to next summer's finals in Russia, those off the pitch will be struggling with the food and drink bills.
Gary McAllister, chairman of the Amalgamation of Official Northern Ireland Supporters' Clubs, sampled the local refreshments on a dry run this week.
He said: "Oslo will be a great weekend away, but you will need plenty of pocket money."
The Nordic version of burger and chips cost an eye-watering £23 at one hostelry in the fjordland's capital Oslo.
Supporter Stevie Irvine tweeted: "If burgers and chips were that price in Belfast, there'd be some weight loss going on."
On the plus side, those at the game will have great views of the action at the Ullevaal Stadion.
Manager Michael O'Neill's men hope they will be firmly in contention for World Cup qualification when they head north on October 8.
If results go their way, they may be virtually assured of a play-off spot – but results in the final fixtures could heavily influence the strength of their opposition.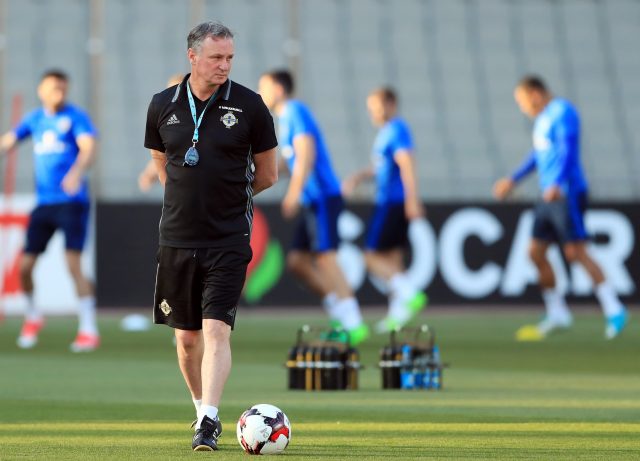 But according to fans, the question on everybody's lips was the cost of a pint in a country with famously high alcohol taxation.
Mr McAllister and fellow supporters who carried out a reconnaissance mission this week said: "Brace yourselves. A half litre of local beer in a pub was £7."
He said imported beers cost about £9, but prices dropped to as little as £2.20 at the supermarket.
"Apart from the price of drink, I think everyone will enjoy Oslo."
The veteran organiser of fan "embassies" abroad during away fixtures said he believed there would be sufficient availability of seats for travelling supporters.
The fan base has been swollen by Northern Ireland's exploits in recent years, during last summer's European Championships in France the side reached the last 16 – cruelly exiting to Wales 0-1 in Paris' Parc des Princes after a Gareth McAuley own goal.