Israeli security forces have shot dead a Palestinian assailant behind a pair of recent shooting attacks.
Police spokesman Micky Rosenfeld said that in a joint operation with the military early on Sunday forces tracked down the suspect.
He said the 34-year-old Palestinian opened fire at the forces with an automatic weapon. The troops returned fire, shooting him dead.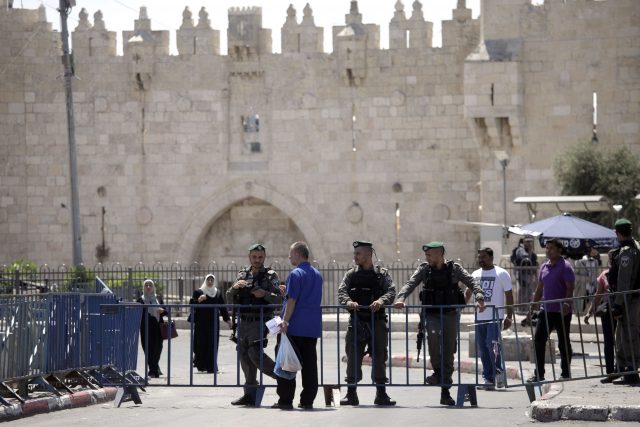 On Friday, three Arab citizens of Israel opened fire at a Jerusalem holy site, killing two police officers before being shot dead.
In a first in decades, the site was closed. Israel says it will be gradually reopened.
Since September 2015, Palestinian attackers have killed 45 Israelis, two visiting Americans and a British tourist. Israeli forces have killed more than 255 Palestinians, most of them identified as attackers.