Pakistan's prime minister Nawaz Sharif has stepped down despite having reservations about a court order that disqualified him from serving, a spokesman said.
Mr Sharif's office said he relinquished his charge as prime minister after learning that the Supreme Court disqualified him because of corruption allegations.
The statement says justice has not been done regarding Mr Sharif but the prime minister stepped down to show his respect for the judiciary and rule of law.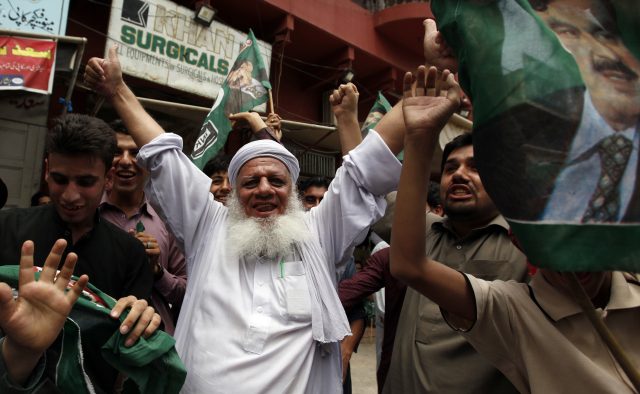 The decision by a five-judge court panel was not surprising as many legal experts and opposition leaders were expecting punitive measures against Mr Sharif and his family.
The case against them dates back to 2016, when documents leaked from a Panama-based law firm indicated that Mr Sharif's sons owned several offshore companies.
One son, Hussain Nawaz, at the time acknowledged owning offshore companies but insisted they used legal money to set up businesses abroad.
It is not the first time the judiciary has ordered dismissal of the elected prime minister.
In 2012, the court convicted the then-premier Yusuf Raza Gilani in a contempt case, forcing him to step down.