Princess Charlotte stumbled and fell on a visit with her brother and parents to a plane factory in Germany.
The toddler was picked up and comforted by the Duchess of Cambridge, who laughed off the trip.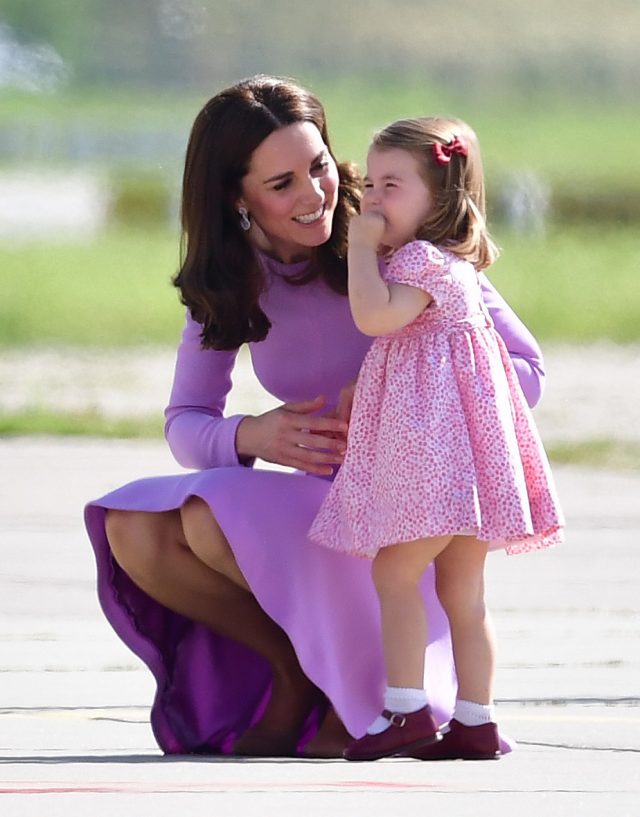 The family were on the last day of their five-day tour which took in Poland and parts of Germany.
The excited youngsters clambered into the cockpit of the aircraft flown by the Duke of Cambridge in his job as an air ambulance helicopter pilot, and another model.
The treat for the children came as their parent's five-day tour of Poland and Germany came to an end with a visit to aircraft manufacturer Airbus's sprawling plant in Hamburg.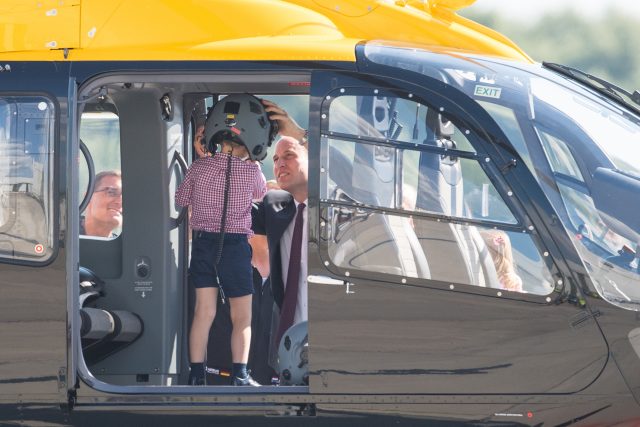 George tried on a helmet and Charlotte pushed buttons in the cockpit, but appeared to have a little tantrum outside the helicopter – jiggling her legs before falling to the floor. She was quickly picked up by the Duchess of Cambridge.
Antoine van Gent, head of flight testing at Airbus, said: "The Duke was very relaxed showing his children the professional aircraft he uses.
"George was excited – with the first helicopter he wanted to sit in the cockpit and then he wanted to sit in the next one, he already knew there was a difference between them.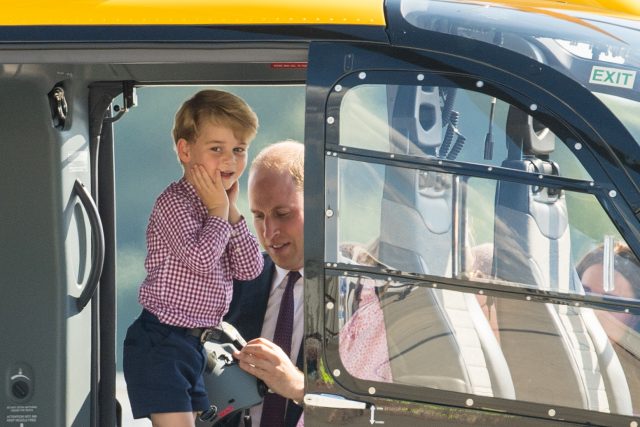 "Charlotte was also excited. After her brother had sat in the cockpit, she wanted to as well.
"Charlotte asked her mother if she could push a button and the Duchess glanced at us and asked if it was okay, and we said yes."