A second Florida police officer has died after a suspect fired at them during a scuffle while they were on patrol.
The suspect, Everett Miller, 45, was later arrested in a bar.
Sgt Sam Howard died on Saturday afternoon at a hospital where he had been taken following Friday night's attack in Kissimmee, Florida, located south of the theme park hub of Orlando.
Officer Matthew Baxter died on Friday night, a short time after authorities say he was shot by Miller.
Miller faces a charge of first-degree murder for the killing of Officer Baxter. Authorities have not yet said what charges he could face over Sgt Howard's death.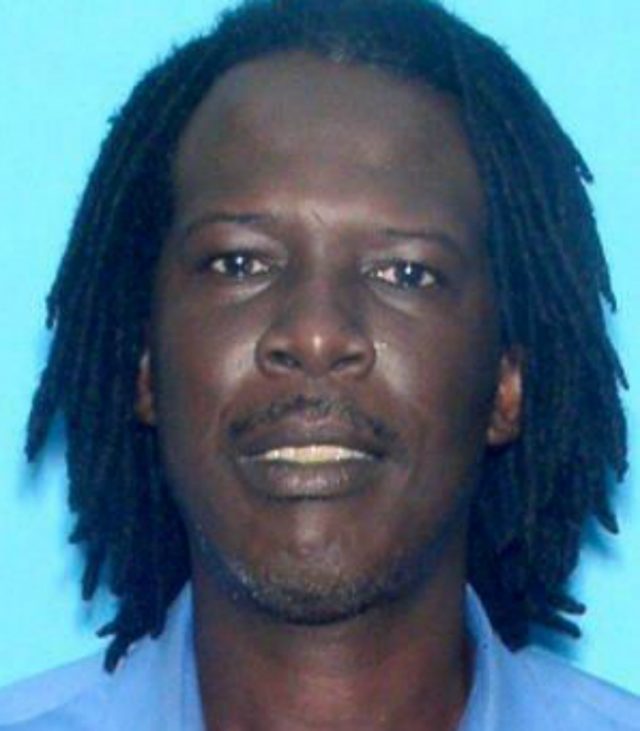 During a patrol late on Friday in a neighbourhood with a history of drug activity, Officer Baxter was "checking out" three people, including Miller, when he got into a scuffle with Miller, Kissimmee Police Chief Jeff O'Dell said.
Sgt Howard responded as backup. The officers did it have an opportunity to return fire, and were not wearing body cameras, he said.
Sheriff's deputies with a neighbouring law enforcement agency later tracked Miller down to a bar and approached him. Miller started reaching towards his waistband when the deputies tackled and subdued him, Mr O'Dell said.
They found a handgun and revolver on him. The police chief said Miller was taken to jail wearing Baxter's handcuffs.
Authorities originally said they believed there were four suspects, but the chief said that no other arrests are anticipated.
Miller, 45, was a Marine veteran and was recently involuntarily committed for a mental evaluation by the Osceola County Sheriff's Office.
The early stages of the investigation shows that Miller had made threats to law enforcement on Facebook, Mr O'Dell said.
Sgt Baxter, 27, had been with the Kissimmee Police Department for three years. He was married to another Kissimmee police officer and they have four children.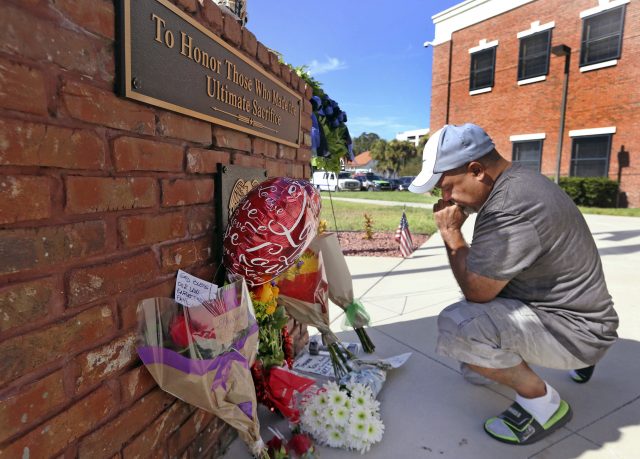 Officer Howard, 36, has served with the Kissimmee Police Department for 10 years. He and his wife have one child.
"They are two wonderful men, family men," Mr O'Dell said. "They are two committed to doing it the right way."
President Donald Trump tweeted early on Saturday that his thoughts and prayers were with the Kissimmee Police Department, saying: "We are with you!"
Florida's governor, Rick Scott tweeted he was "heartbroken" by the attacks on the officers.
The officers were fatally shot in a district where the top prosecutor says she will no longer seek the death penalty.
State Attorney Aramis Ayala announced earlier this year that she would not seek the death penalty, explaining it is not a deterrent and it drags on for years for the victims' relatives.
The announcement came as her office was building a case against Markeith Loyd, who is charged with the fatal shooting of an Orlando Police lieutenant.
Mr Scott on Saturday evening issued an executive order removing the case from Ms Ayala and reassigning it.
"Today, I am using my executive authority to reassign this case to State Attorney Brad King to ensure the victims of last night's attack and their families receive the justice they deserve," he said in the order.