Rescuers have ended the search for survivors under the rubble of a collapsed apartment building that killed 33 people in India's financial capital Mumbai.
Workers had been using earth-moving machines to lift concrete slabs and cement blocks, but there was no-one left missing after the debris was cleared by Friday afternoon, said firefighting officer Bhaskar Pawar.
The 117-year-old building was declared unsafe six years ago but nine families were still living there.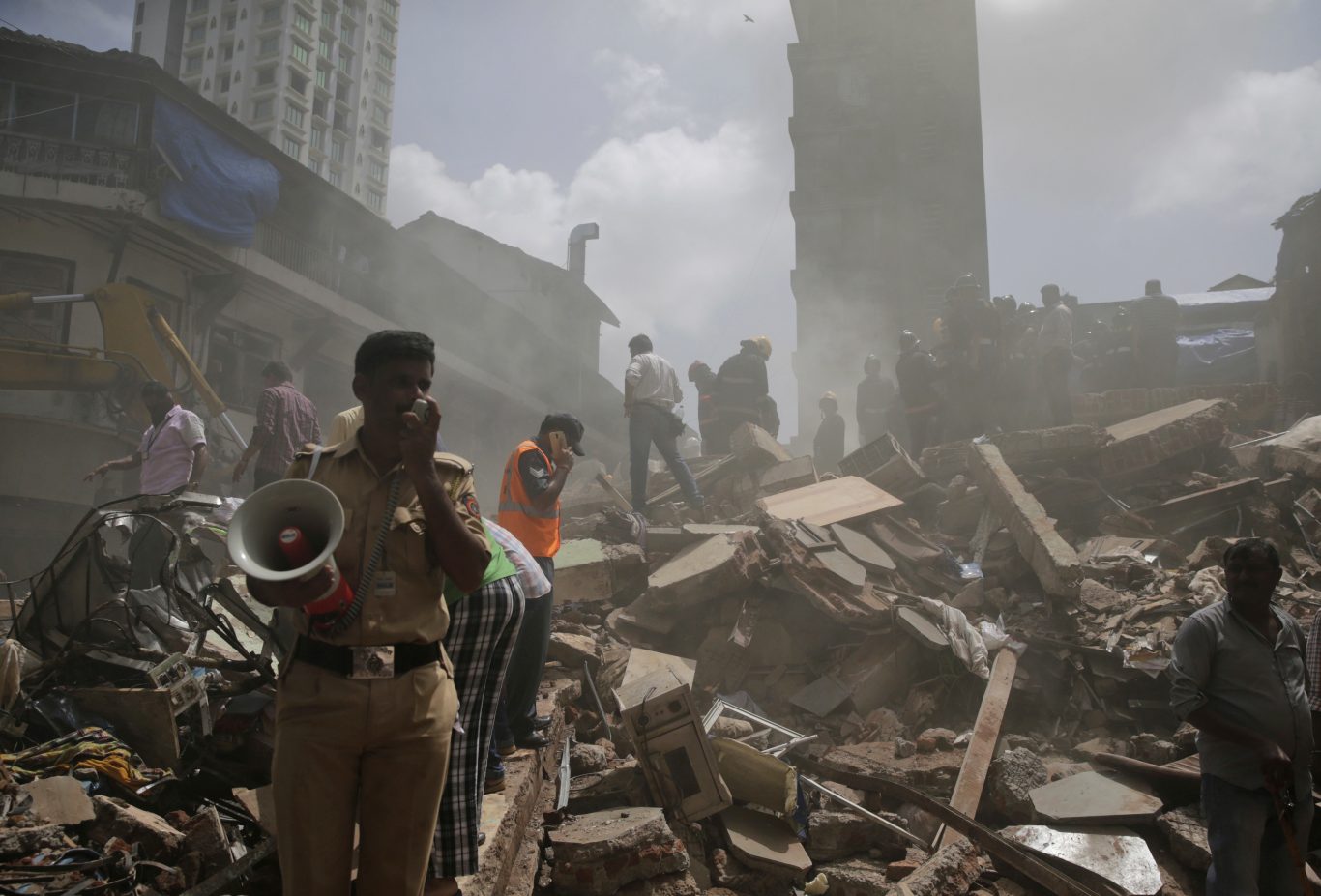 A nursery school had also continued to operate on the first floor, though it was not yet open when the building collapsed on Thursday morning.
Officials said torrential rains that caused city-wide flooding this week had probably triggered the collapse.
Among those killed was a 20-day-old boy.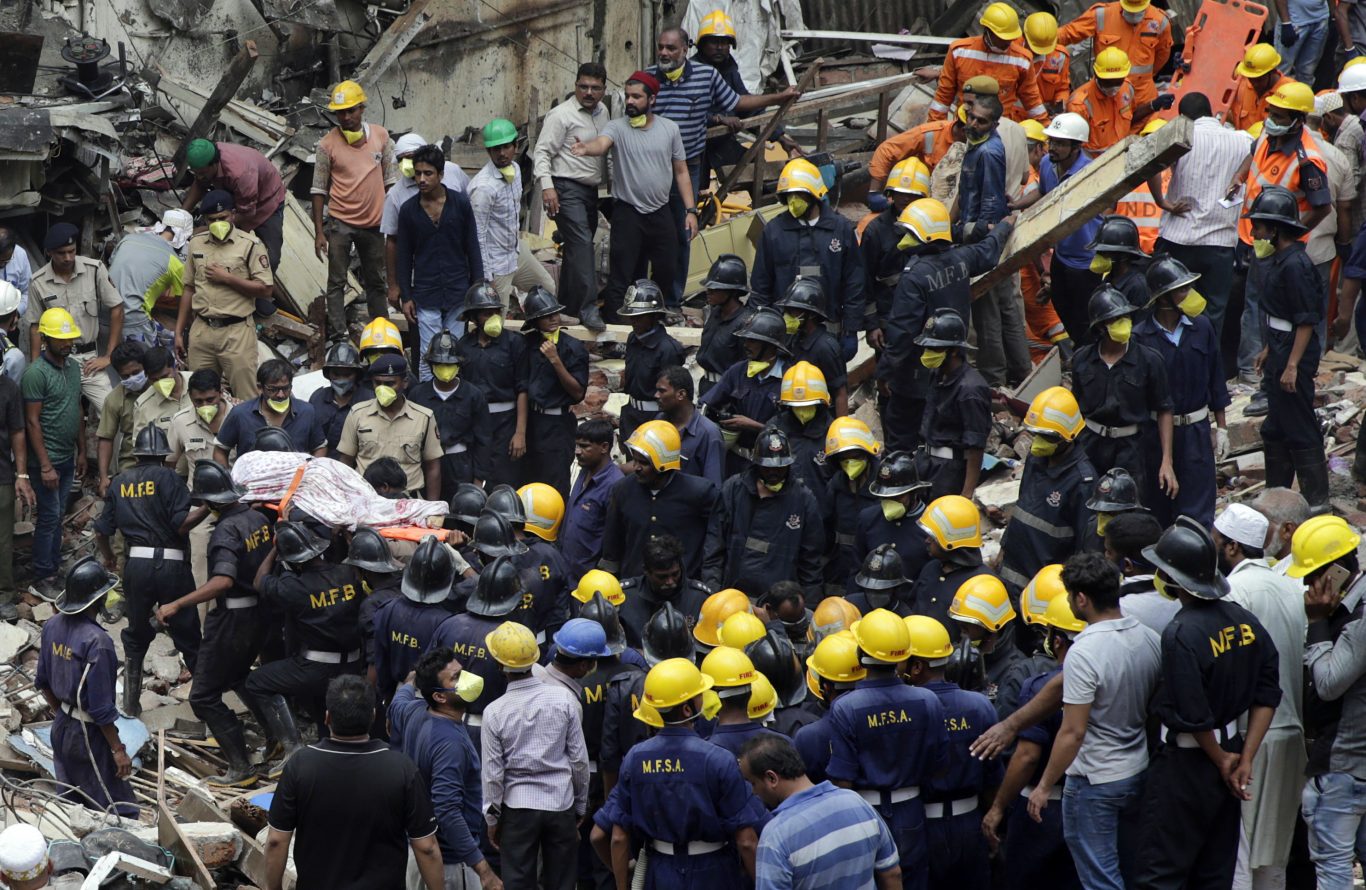 Police are still trying to identify the victims but said workers may have been present in ground-floor warehouses when the building fell. Three fire officers were among the 13 being treated for injuries at a Mumbai hospital.
Thousands of buildings in Mumbai are more than a century old, their foundations weakened by years of heavy rains during the June-September monsoon season.
Thursday's collapse was the second Mumbai building to fall in recent weeks, after a four-storey building toppled in the city's suburb of Ghatkopar last month and killed 17.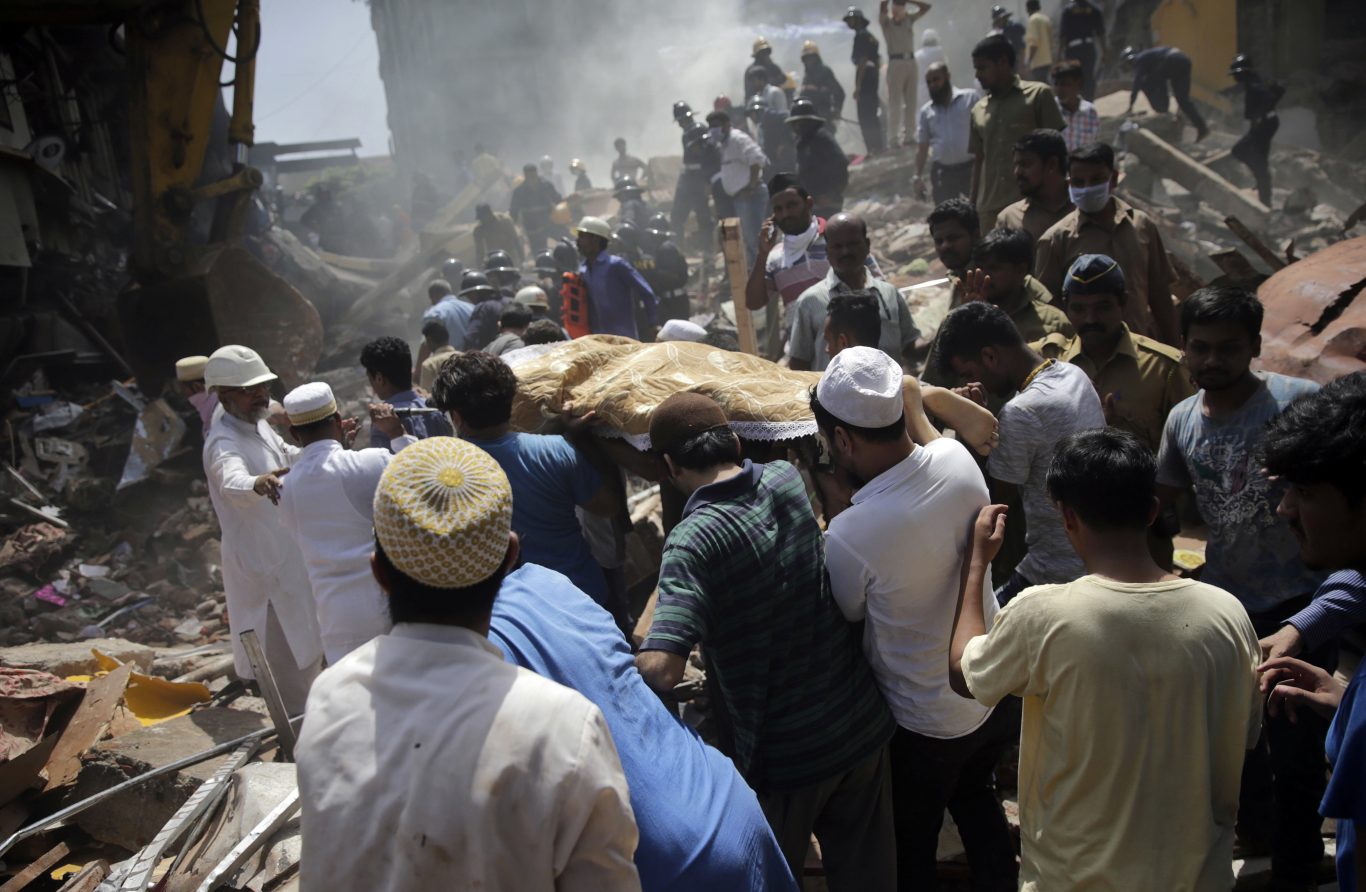 Building collapses are common in India, largely due to shoddy construction materials or lax oversight of regulations.
With property and rental prices high in Mumbai, some builders have added unauthorised extra floors.
This week's floodwaters are receding and some public buses have begun running again.
Since the start of the monsoon season this year, floods have engulfed cities and wide swathes of countryside in the South Asian countries of India, Nepal, Bangladesh and Pakistan.
At least 1,000 people have died and flooding has damaged businesses and infrastructure, swamping farmlands, triggering landslides and washing away tens of thousands of homes.