President Donald Trump said "we may have been a little bit lucky" after Hurricane Irma veered from its original course and headed along Florida's west coast, instead of east.
He said that path might be less destructive.
The president said Irma will "cost a lot of money" but that he is most concerned at this point with saving lives.
He also spoke before state and local officials had begun to assess the damage.
"We may have been a little bit lucky in that it went on the west and it may not have been quite as destructive, but we're going to see," Mr Trump said, addressing reporters after returning to the White House from Camp David, the presidential retreat in Maryland where he spent the weekend monitoring the storm.
"It's going to play out over the next five or six hours," said Mr Trump, who was accompanied by his wife, Melania.
Mr Trump deflected questions about the billions of dollars the government will be asked to spend to help communities in Florida and other affected states rebuild after Irma, saying "right now we're worried about lives, not cost".
Mr Trump on Friday signed a 15.3 billion US dollars measure to replenish accounts at the Federal Emergency Management Agency and speed federal assistance to victims of Hurricane Harvey, which struck southeast Texas and neighbouring Louisiana towns just three weeks ago.
The president made two trips to Texas after Harvey struck.
He said on Sunday that "we're going to Florida very soon".
Mr Trump said he would be having additional meetings on Sunday about coordination for the storm response.
The White House said Mr Trump had received a "comprehensive update" on Irma earlier Sunday while at Camp David that included details on her status, forecasted path, evacuations and preparations for response and recovery.
He thanked Fema and the Homeland Security Department, which oversees the agency, for their efforts, and encouraged officials to also stay focused on the post-Harvey recovery.
Mr Trump also spoke with the governors of Alabama, Georgia, South Carolina and Tennessee.
Forecasters warned that after churning up Florida's west coast, a weakened Irma could push into those states.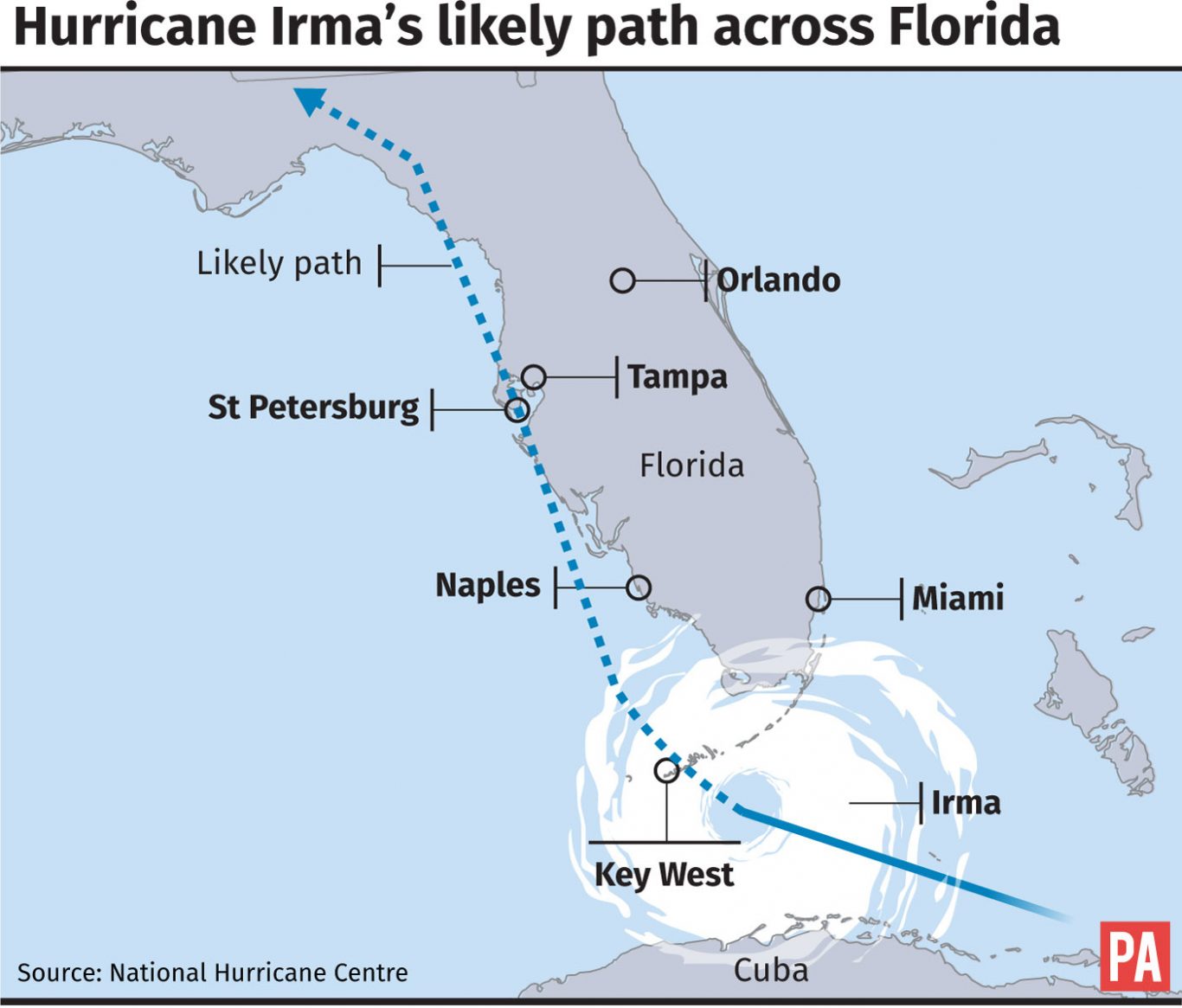 The National Weather Service on Sunday issued a first-ever tropical storm warning for Atlanta,
Florida governor Rick Scott said he also talked with Mr Trump on Sunday.
At the White House, Mr Trump described Irma as a "rough hurricane" and "some big monster" and said he was most concerned about its strength.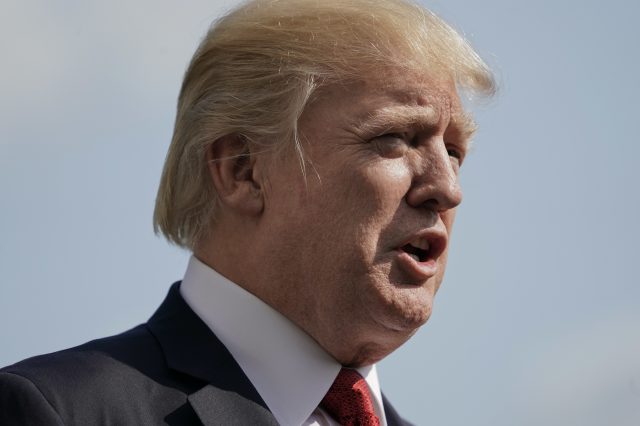 He said Fema has been "incredible" and that the US Coast Guard deserved "tremendous credit" for its storm response.
"If you talk about branding, no brand has improved more than the United States Coast Guard," said Mr Trump, a former businessman.