Mexican officials have said the national death toll from a major earthquake has risen to 94, including 30 victims in the capital alone.
Mexico City Mayor Miguel Angel Mancera said at least 44 buildings collapsed and between 50 and 60 people have been pulled alive from rubble.
Thousands fled into the streets in panic, and many stayed to help rescue those trapped.
The quake came less than two weeks after another quake left 90 dead in the country's south, and it occurred as Mexicans commemorated the anniversary of a 1985 quake that killed thousands.
Dozens of buildings collapsed into mounds of rubble or were severely damaged in densely populated parts of Mexico City and nearby states.
Morelos Governor Graco Ramirez earlier reported on Twitter that at least 42 people had died in his state south of Mexico City.
At least 11 others died in Puebla state, according to Francisco Sanchez, spokesman for the state's Interior Department.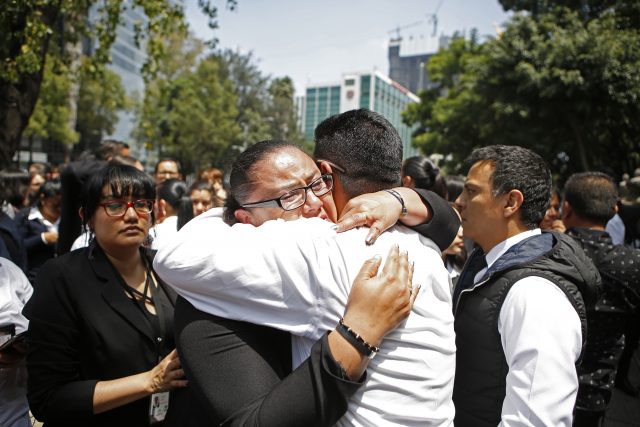 Governor Alfredo del Mazo said at least nine had died in the State of Mexico, which also borders the capital.
Local officials in Mexico City reported at least four dead in the Benito Juarez borough alone.