Robert Mugabe's resignation gives Zimbabwe the opportunity to "forge a new path free of the oppression that characterised his rule", Prime Minister Theresa May said.
The 93-year-old had led the African country for 37 years, but resigned as impeachment proceedings began against him.
His resignation was announced by the speaker of Zimbabwe's parliament Jacob Mudenda.
Mrs May said: "In recent days we have seen the desire of the Zimbabwean people for free and fair elections and the opportunity to rebuild the country's economy under a legitimate government.
"As Zimbabwe's oldest friend, we will do all we can to support this, working with our international and regional partners to help the country achieve the brighter future it so deserves."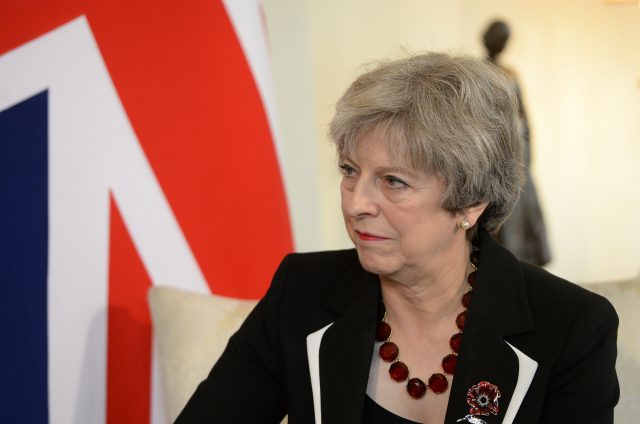 A letter from Mr Mugabe read out in Zimbabwe's parliament said: "My decision to resign is voluntary on my part and arises from my concern for the welfare of the people of Zimbabwe and my desire for a smooth, non-violent transfer of power."
Cars began honking horns and people cheered in the streets of Harare as the news spread.
Mr Mugabe, who had been the world's oldest head of state at 93, said that proper procedures should be followed to install new leadership.
Emmerson Mnangagwa, who was recently fired as Mr Mugabe's vice-president, is now expected to take over as the country's leader within 48 hours.
Salil Shetty, secretary general of Amnesty International, said: "After more than three decades of violent repression, the way forward for the country is to renounce the abuses of the past and transition into a new era where the rule of law is respected and those who are responsible for injustices are held to account.
"During 37 years of President Mugabe's leadership, tens of thousands of people were tortured, forcibly disappeared or killed.
"President Mugabe condoned human rights violations, defended criminal actions of his officials and allowed a culture of impunity for grotesque crimes to thrive."
Boris Johnson said the end of Mr Mugabe's reign appeared to be a "moment of hope" for the people of Zimbabwe, and should not be allowed to mark "the transition from one despotic rule to another".
The Foreign Secretary said it was now a matter for Zimbabweans to decide what happens to Mr Mugabe and his wife Grace.
With Mr Mnangagwa – a former ally of Mr Mugabe nicknamed the Crocodile – the likely next leader, Mr Johnson said: "I think it's very important at the moment that we don't focus too much on the personalities, let's concentrate on the potential, the hope for Zimbabwe – an incredible country, a beautiful country blessed with extraordinary physical and human potential.
"What we need to see now is free, fair democratic elections and above all not a transition from one despotic rule to another.
"Working with our South African friends, with everybody in the region, that is what we are going to be encouraging, that is the choice we are going to encourage the Zimbabweans to make."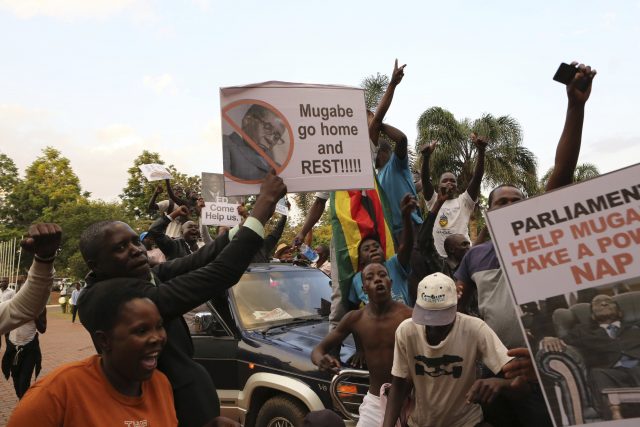 On the fate of Mr Mugabe and his wife, the Foreign Secretary said: "That is a decision for the people of Zimbabwe."
Speaking in the Foreign Office, Mr Johnson said: "Of course Robert Mugabe, 37 years ago not far away in Lancaster House, he played an important part in the birth of the independent nation of Zimbabwe.
"And yet, tragically, he allowed that legacy to be squandered and his country went to rack and ruin and in some cases his people were driven to the brink of starvation.
"It's time now for a new future and how Robert Mugabe spends the rest of his years is very much a matter for his countrymen."