Thousands of Peruvians took to the streets on Monday to protest the pardon granted to former president Alberto Fujimori, with many calling it part of a backroom deal struck to protect the current president from impeachment on corruption charges.
The pardon on Sunday came three days after abstentions by politicians from a party led by Fujimori's children caused the failure of a vote to impeach President Pedro Pablo Kuczynski.
Fujimori, 79, was serving a 25-year sentence for the killings of 25 people in a campaign against the leftist Shining Path terrorist group.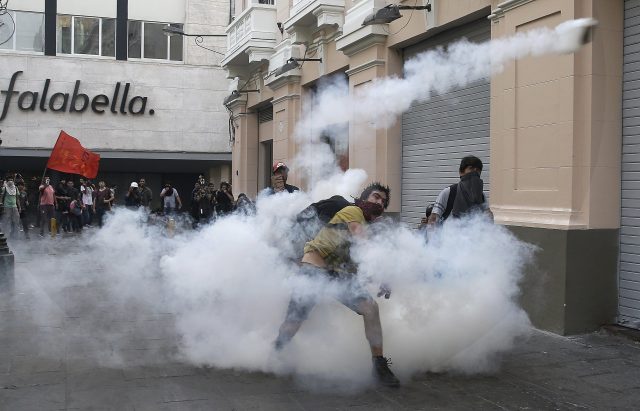 Roughly 5,000 people protested across the country carrying posters with his face on and the words "murderer" and "thief".
Kuczynski was accused of lying about his financial ties to the Brazilian construction giant Odebrecht, which paid hundreds of millions in bribes to public officials across Latin America in order to win lucrative public works contracts.
Fujimori's powerful politician daughter, Keiko Fujimori, led the impeachment drive in Congress but legislators loyal to the ex-president's son Kenji, also a politician, killed the effort by abstaining.
Kenji Fujimori has long pushed for his father's release from prison and Kuczynski's opponents said the pardon was clearly payback for the abstentions that ended the impeachment drive.
With Kuczynski under criminal investigation for his Odebrecht ties and weighed down by an 18% approval rating, observers said his long-term political survival still appears to be in jeopardy.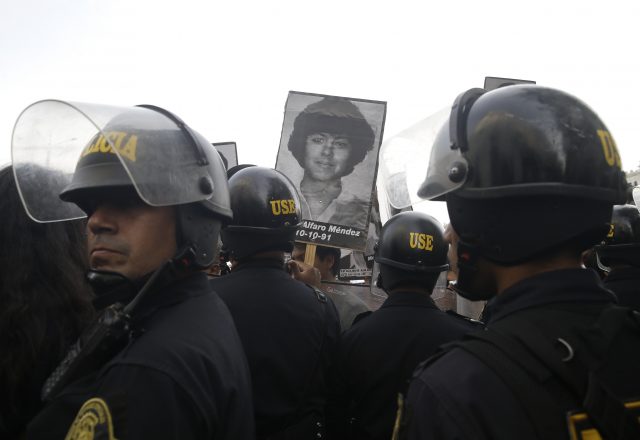 Kuczynski's business, Westfield Capital, received 782,000 dollars (£587,000) from Odebrecht more than a decade ago.
Kuczynski had denied any ties to the company until the evidence was made public this year. He later said that none of the contracts in question contained his signature and he had no knowledge of the payments.
Fujimori, president from 1990 to 2000, is remembered both for stabilising the economy and defeating the Shining Path and for human rights violations and corruption.
He was moved to a clinic on Saturday for what his doctors said was heart arrhythmia. His supporters said he would remain there until he was healthy enough to leave.