Pope Francis has advised people to jettison life's "useless baggage" in 2018, avoiding the "banality of consumerism" and "empty chatter".
Francis offered his reflections on how to savour the real meaning of life as he celebrated New Year's Day Mass in St Peter's Basilica.
His recipe for getting down to the essentials includes setting aside a moment of silence every day to be with God.
He said doing so would help "keep our freedom from being corroded by the banality of consumerism, the blare of commercials, the stream of empty words and the overpowering waves of empty chatter and loud shouting".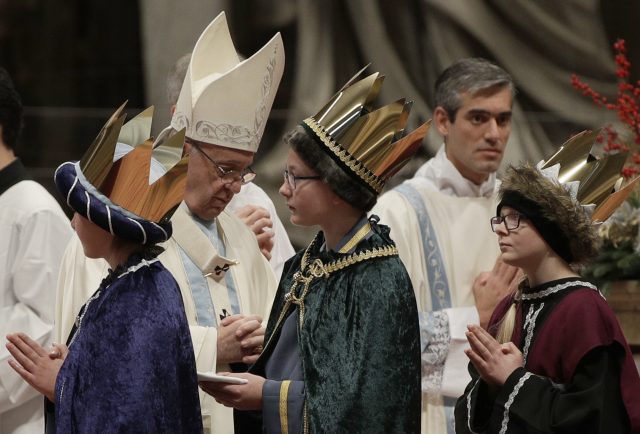 Francis recommended leaving behind "all sorts of useless baggage" to "rediscover what really matters".