US YouTube star Logan Paul is facing calls from angry parents and celebrities to be banned from the platform after posting a video featuring the body of a suicide victim.
The clip uploaded by Paul, which had millions of views on YouTube before it was taken down, showed the vlogger and his friends discovering a dead body in Japan's Aokigahara Forest – which is known to be a frequent site of suicides.
One woman, who used the pseudonym Joan Conrick, told the Press Association her husband had killed himself in 2008, and the video had left their 13-year-old son traumatised.
Ms Conrick, 45, from Croydon, said the teenager had been "in and out of therapy" since his father's death in 2008, and was worried about the effect it would have on him.
"Last night he came to me and described how Logan Paul had uploaded [a video of] someone who had hanged themselves," she said.
"At first, I couldn't believe it. I assumed that it was maybe an extremely vulgar prank. He kept saying how he could see how the hands were all purple.
"So now I am worried for him on several levels. I am worried he will regain his fixation with the concept of suicide, especially as he has seen a popular figure consider it to be a joke."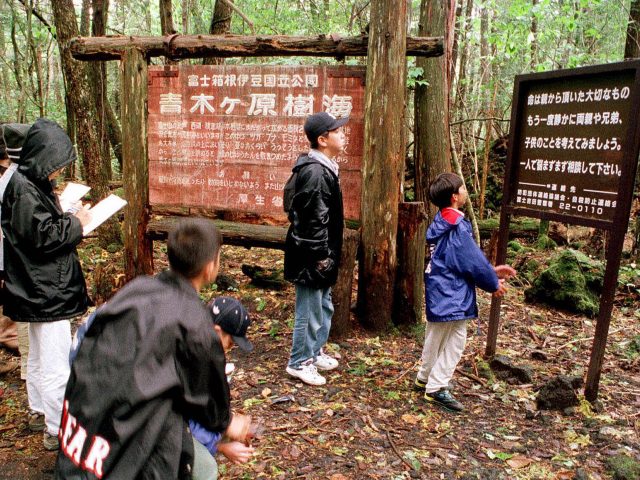 She added: "Already my children struggle to explain to others how their father died, when they are asked.
"Suicide isn't an easy thing to explain – not like 'my father died of an illness or an accident'. So I am extremely upset that so many young impressionable children saw Logan Paul make light (and laugh at) a suicide victim."
Writing on Twitter, Paul, who has 15 million YouTube subscribers and is very popular with child viewers who like his stunts involving bizarre scenarios, said his intention was to "raise awareness for suicide and suicide prevention".
He wrote: "This is a first for me. I've never faced criticism like this before, because I've never made a mistake like this before. I'm surrounded by good people and believe I make good decisions, but I'm still a human being. I can be wrong."
The 22-year-old from Ohio, who is the older brother of former Disney star Jake Paul, added he "didn't do it for views" saying: "I did it because I thought I could make a positive ripple on the internet, not cause a monsoon of negativity."
Online commenters described the video as "sickening", with many saying they would no longer allow their children to watch Paul's videos.
Some called for Paul to be removed from the platform.
A number of celebrities responded on Twitter, with Game of Thrones actress Sophie Turner writing: "@LoganPaul You're an idiot. You're not raising awareness. You're mocking. I can't believe how self-praising your 'apology' is. You don't deserve the success (views) you have. I pray to God you never have to experience anything like that man did."
Breaking Bad actor Aaron Paul, who is of no relation to Logan, also expressed his anger: "How dare you! You disgust me. I can't believe that so many young people look up to you. So sad. Hopefully this latest video woke them up. You are pure trash. Plain and simple. Suicide is not a joke. Go rot in hell."
YouTube declined to comment.